When you take a moment to pack shoeboxes online, you reach the hearts of children in Ukraine and beyond.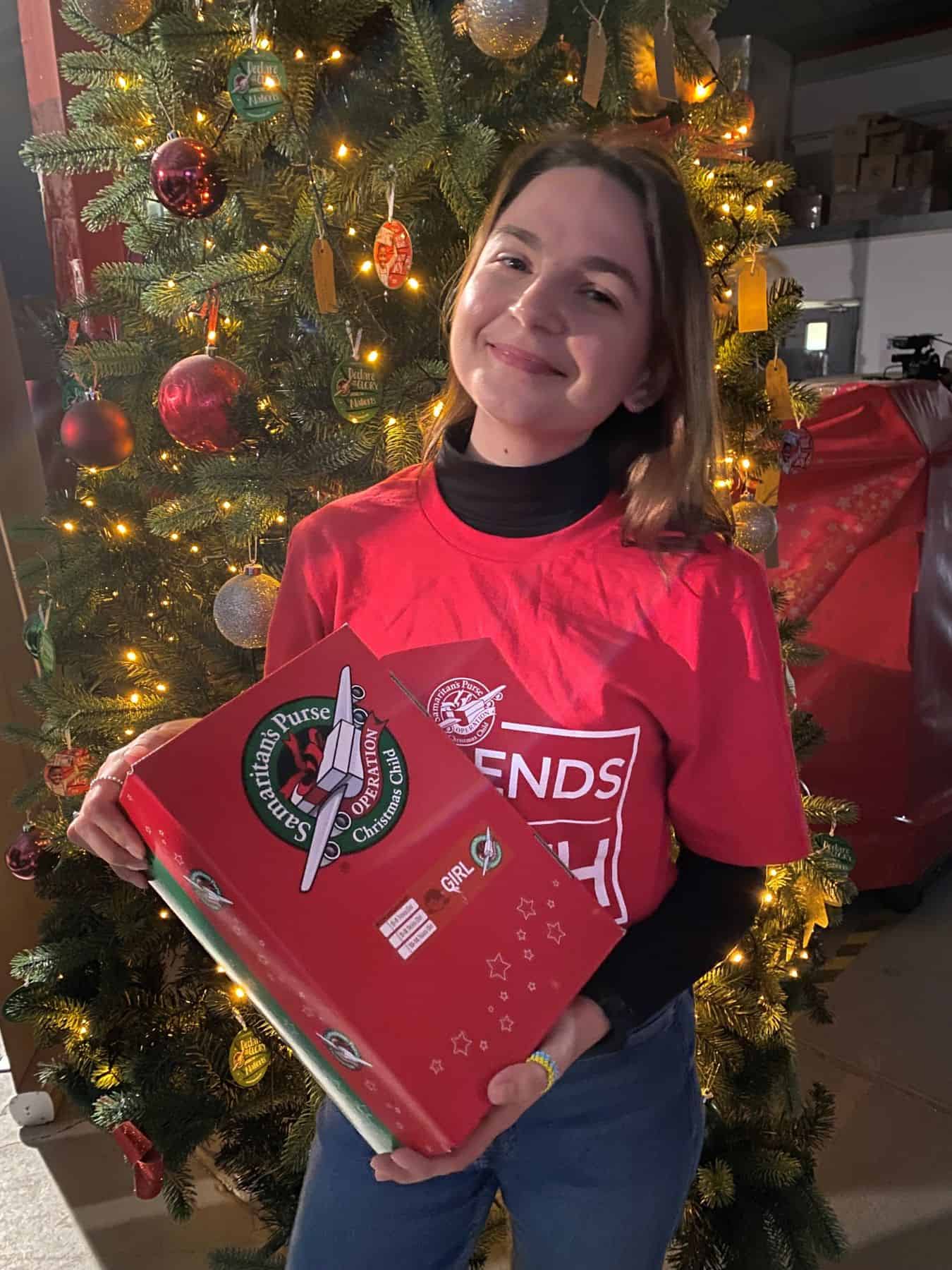 "Receiving a shoebox remains one of my best childhood memories," said Inna. Just a few months ago, she fled the fighting in Ukraine. She left her home and most of her possessions behind. But memories can't be taken from us in the same way as belongings.
Though Inna held little in her hands as she left the country, she carried much in her heart: God's unshakable love, tangibly expressed to her in that shoebox gift long ago.
"Operation Christmas Child is a great way to show God's love unconditionally," she said from personal experience. "It is an incredible ministry that blesses children and has an impact on their future."
Glimmers of Hope Amid War
Samaritan's Purse has long sent Operation Christmas Child shoeboxes into Ukraine's war zones. The conflict currently boiling over today has simmered for years in eastern parts of the country.
It's amid the bombs and bullets that our local church partners courageously delivered hope in Jesus' Name to fearful children like Jaroslav. "I was very surprised when I received my shoebox," he shared. "I have never been this happy."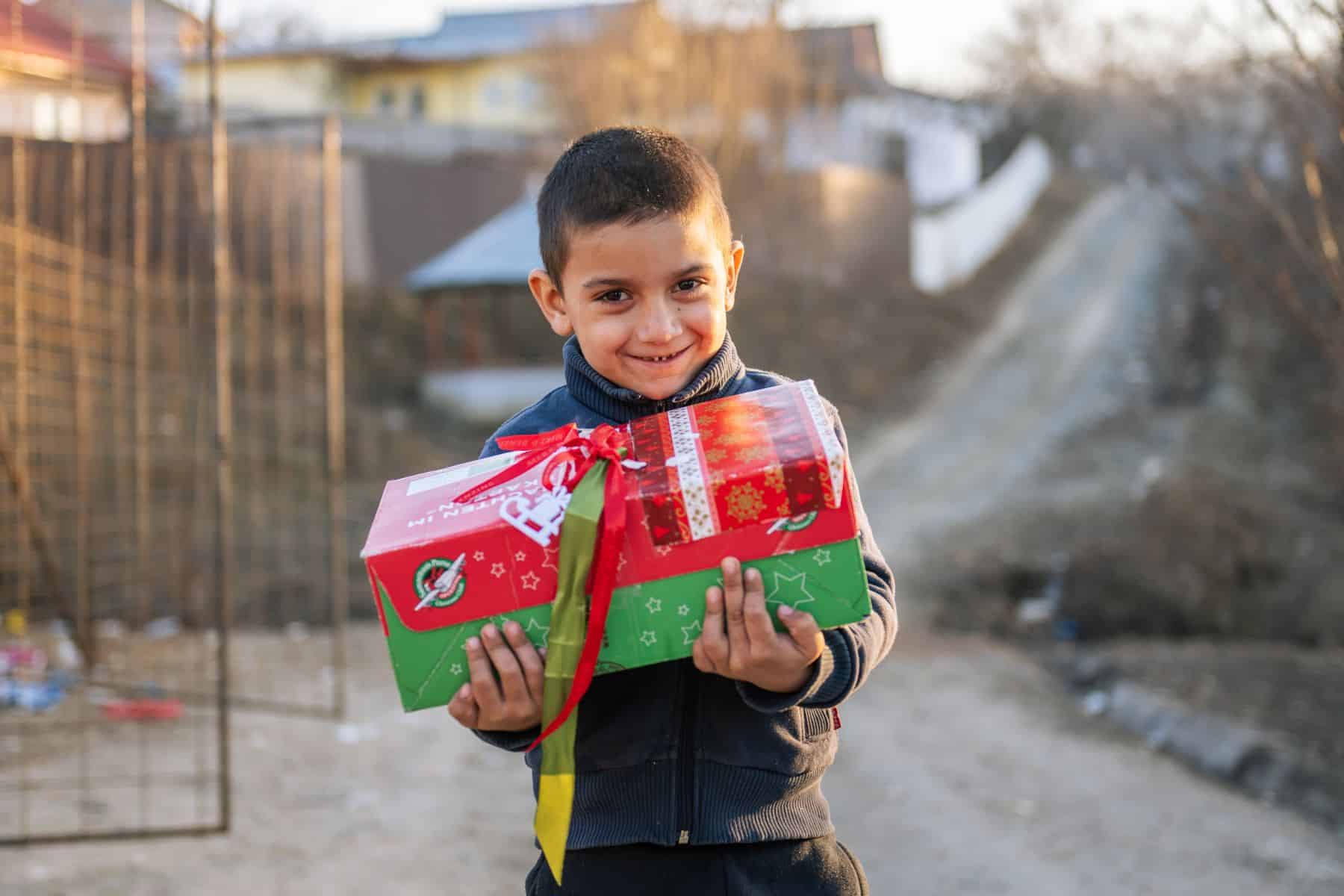 Through that shoebox filled with toys, school supplies, and hygiene items, Jaroslav also had an opportunity to hear the Gospel. And he started attending The Greatest Journey—Operation Christmas Child's 12-lesson follow-up discipleship course taught by local churches. As he learned more about Jesus, the young boy soaked up what he heard.
"When the kids come [to The Greatest Journey], they forget that there is a war going on," said Tatjana, Jaroslav's teacher. "We play and do crafts together. They are just fine here. Through the classes and The Greatest Journey, Jaroslav changed a lot."
Jaroslav told his mom, Victoria, all he was learning. And as she saw the change in him, she, too, started attending church. Eventually, mother and son received Jesus as Lord and Savior and were baptized together.
"I feel very good. Very, very good. I'm beaming, and I am so happy," Victoria said.
Send God's Love to Ukraine and Worldwide
This year, God has opened the door for Canadians like you to send shoebox gifts to war-weary children in Ukraine—as well as boys and girls in the Philippines, West Africa, and Central America.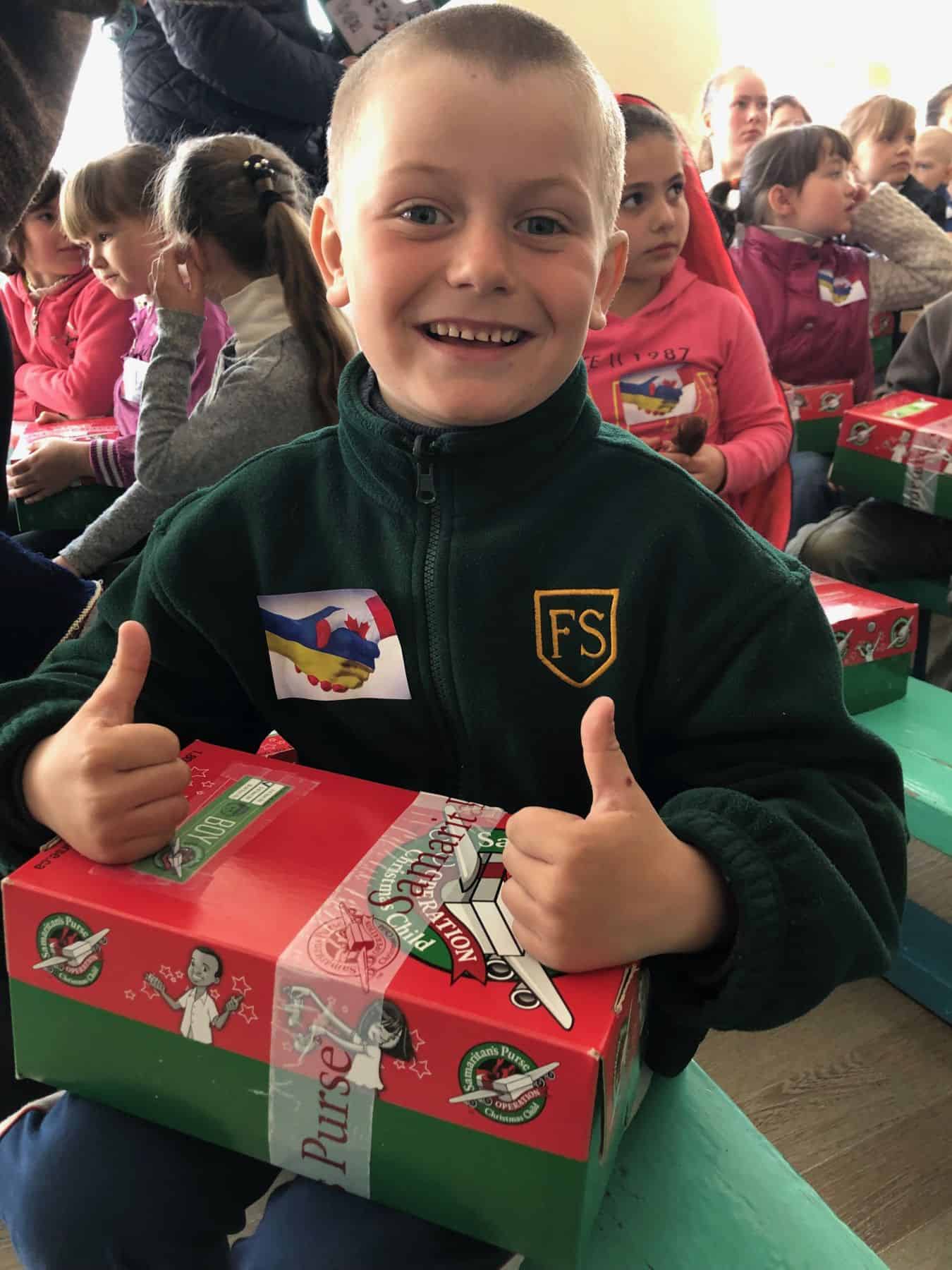 An estimated 7 million Ukrainians are now refugees. Another 7 million have been displaced within Ukraine's borders. Samaritan's Purse is continuing a massive response to the recent conflict—providing emergency food, water, shelter, medical care, and more. Alongside these critical items, a shoebox reaches a child's hurting heart with a message of unfailing love and hope in Jesus.
Inna sends her deepest gratitude to all who go online to prepare one or more boxes. She knows each one means another boy or girl in the world has a chance to experience Christ's love and to make a favorite childhood memory—just like she did.
Christmas is a powerful reminder that good things come in small packages, which sometimes arrive in unexpected places. Who knew that God's love—which has immeasurable "width and length and depth and height" (Ephesians 3:18)—could fit into a shoebox and be delivered to a child as a glimmer of hope amid war?