How to Pack a Shoebox
1
Find a Shoebox
Start with an average-size cardboard shoebox. If you want to wrap it, cover the box and lid separately. You can use your own shoeboxes or order our colorful preprinted ones.
2
Girl or Boy?
Decide whether you will pack a box for a girl or a boy, and the age category: 2-4, 5-9, or 10-14.
4
Pray
Most importantly, pray for the child who will receive your gift. You can also include a personal note and photo.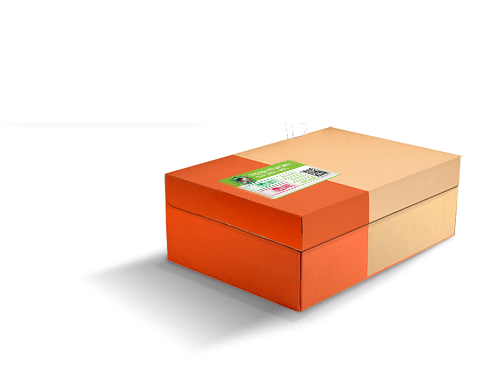 5
Make Your Minimum $10 Donation
Please donate a minimum of $10 for each shoebox you prepare to help cover project costs--including shipping.
6
Drop-off
Take your shoebox gift to a local drop-off location during National Collection Week, November 15-21, 2021.
More Tools
Ukraine Shoeboxes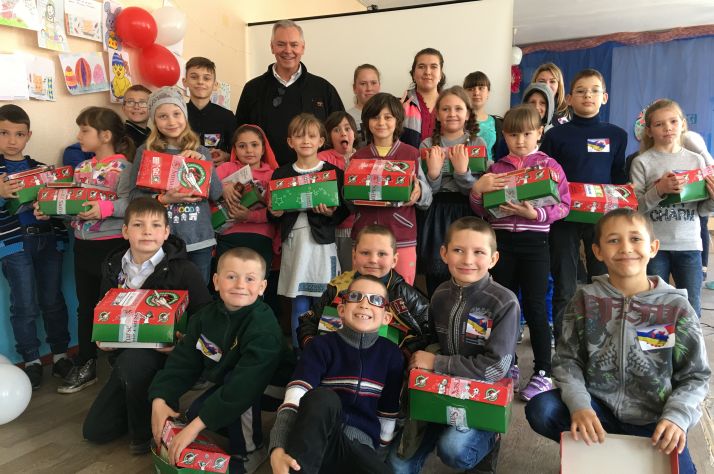 For five years we have had the special opportunity to send Operation Christmas Child shoebox gifts from Canada to children in Ukraine. We began this effort in 2014 to respond to the conflict that broke out in the country that year. Before that time, the United States sent all shoebox gifts received in Ukraine. However, in 2014, there was a need and opportunity for Canada to join the United States to provide additional shoebox gifts for children caught in the war zone or having to flee their homes.
Our effort started as a one year initiative that grew into a five year project. In this time, we have sent more than 100,000 shoebox gifts to Ukraine. Each gift has been a precious expression of God's love to a child, and a Gospel Opportunity that opens doors for evangelism, discipleship, and multiplication even in the most difficult of circumstances.
It has been a blessing for Operation Christmas Child Canada to be a part of this work in Ukraine.
Ukraine will continue to receive shoebox gifts from the United States, but shoeboxes collected in Canada will no longer be sent to Ukraine.
This will allow us, as Operation Christmas Child Canada, to continue to focus our efforts, and shoeboxes, in the regions entrusted to us—West Coast Africa and Central America.
It is with some sadness that we complete our efforts to send Canadian-packed shoeboxes to Ukraine, but it is also with thanksgiving. We completed what we set out to do. God gave us over 100,000 opportunities to bring comfort and the Good News of Jesus to children caught in a war. While our role is complete, this work will continue. We thank God for every person who took up this initiative with passion and compassion. The generosity of Canadians has been exceptional. The impact will ripple through generations and last for eternity.
Please continue to pack shoeboxes. The need and the opportunity to reach children with the Gospel continues to be great. If you have any questions about Canadian-packed shoebox gifts in Ukraine, please don't hesitate to contact us at
occ@samaritan.ca
.
---
Find out more about our follow up discipleship program, The Greatest Journey.
No time to pack your own shoebox?
You can Pack Shoeboxes Online in less than 5 minutes!