Why $10?
A donation of $10 per shoebox gift is critical for Operation Christmas Child. It covers:
Collection
After shoebox gifts are dropped off at over 600 locations around Canada each year in November, trucks transport the precious cargo to a processing center.
Processing
Our processing center warehouse in Calgary, Canada is where thousands of volunteers inspect the shoebox gifts and prepare them for international shipping.
Shipping to 15 Countries
Ships, trucks, and airplanes transport thousands of shoeboxes to the countries where they will be distributed. Once there, local churches use many modes of transportation to get them to children in need as a tangible expression of God's love.
Training Local Partners
Your $10 donation to Operation Christmas Child, a project of Samaritan's Purse, helps us train and equip local churches to distribute shoeboxes effectively, and share the Gospel message.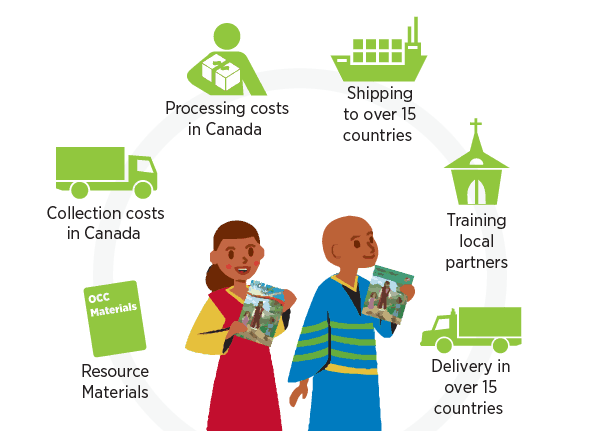 You can also give your suggested contribution by cash or check inside your shoebox gifts. Hosting a packing party? Start an Operation Christmas Child fundraising page here.