God is using you to transform lives, families, and communities through the Gospel of Jesus Christ.
Ten-year-old Timothy* and seven-year-old Daniella* have some important things in common, even though they don't know each other. Both have faced daunting life challenges and been in desperate need of hope.
Timothy struggled with illness. "Most of the time, he is in his wheelchair," his mother said. "He often cries because of pain."
Daniella had to live apart from her parents. Her sickly grandmother tried to care for her, but struggled to provide for the ambitious, young girl. Daniella lacked many things, like school supplies, but most embarrassing was shoes. She was so ashamed of the tattered pair she owned that she often skipped school.
An answered prayer
Despite the poverty Timothy and his family also endured, Timothy's mother, Fatima, wanted to do something special for her son's birthday. She was setting her kitchen table and praying to God for ideas to make his birthday memorable without money to buy a gift. As Fatima prayed, she heard a knock.
When she opened the door, she saw a community nurse and two women she'd never met. To her amazement, they had come to bless Timothy and each of her other children with brightly colored Operation Christmas Child shoeboxes filled with toys, school supplies, and hygiene items.
"It was a miracle that they came on my son's birthday!" Fatima said with tears in her eyes. "It was not just a gift, but something very special that made my son smile. I never saw him so happy. I cried and rejoiced with him and thanked God and the people who sent him that gift.
"Timothy smiled all day and did not let go of his present and even put it next to his pillow when he went to bed. I had been praying to the most high God that my son would learn to rejoice."
Daniella's dream
Meanwhile, little Daniella was about to experience her own miracle.
"One night, I had a dream that a very kind man gave me a pair of new shoes," she recalled. "I woke up with joy. I had not gone to school for three days, but when I woke up that day, I ran to school."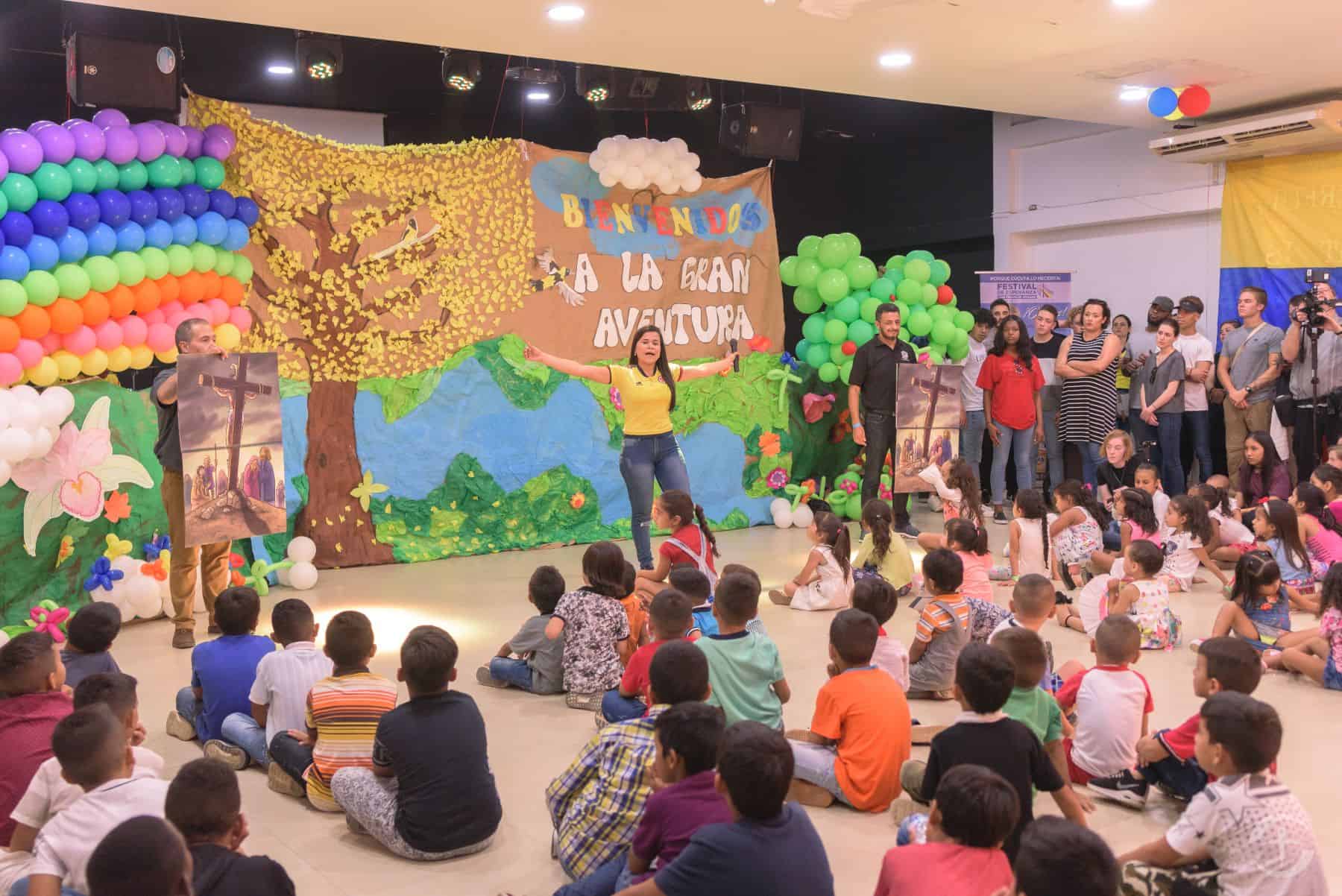 When Daniella arrived at her classroom, there were special visitors who told the children about Jesus Christ and His willingness to die for their sins.
"In one of the pictures, there was a man hanging on the cross," Daniella said. "They told us He did nothing wrong. I was sure that it was He who gave me the new shoes in my dream."
Daniella opened her box and on top was a pair of new shoes, just the right size!
Now Daniella wears them to school every day and is preparing for a much brighter future. She's also eager to learn more about Jesus through The Greatest Journey.
Meeting the needs of children in Jesus' Name
Your commitment to Operation Christmas Child is transforming the lives of Timothy, Daniella, and many other children around the world. Thank you for the impact you are having in Jesus' Name.
Because you care about children in need, you may be interested in learning about opportunities to bless them through other Samaritan's Purse projects around the world.
One of those projects is in the rugged mountains of Nepal, where one day, 12-year-old Hari was laughing and running with his friends, enjoying school, and helping his family with chores. But the next day, he struggled to catch his breath. Hari's heart pounded, and walking became difficult.
His parents were terrified. Their fear was compounded by helplessness; the small plot of land they call home in remotest Nepal is far from any hospital, and the local healers couldn't help.
*Names have been changed for security reasons.