Operation Christmas Child fan convinces family to pack shoeboxes for 10,000 children.
From her earliest days, 11-year-old Salem Keogh remembers her mother packing Operation Christmas Child shoeboxes for children in need. Now, she's leading the way for her Calgary family to provide gift-filled boxes for 10,000 children.
"You should help as many kids as you can because God loves everyone," said Salem, explaining the impetus for a family project called Salem's Dream.
"I'm not more important [than children in the developing world] just because my family has some money and lives in a richer country," she continued. "God wants as many kids in His kingdom as possible, and that's important."
By the time Salem was six, her family was filling shoeboxes for about 250 children each year. Michelle, her mother, asked Salem how many she thought they should be packing.
"I told her I wanted us to do 100 x 100 boxes," recalled Salem, who makes shoebox items, does speaking engagements, packs boxes and oversees quality control. "Mom asked if I knew how many that was, and I said 10,000."
'Nothing is impossible with God'
At this point, Michelle takes up the amazing story.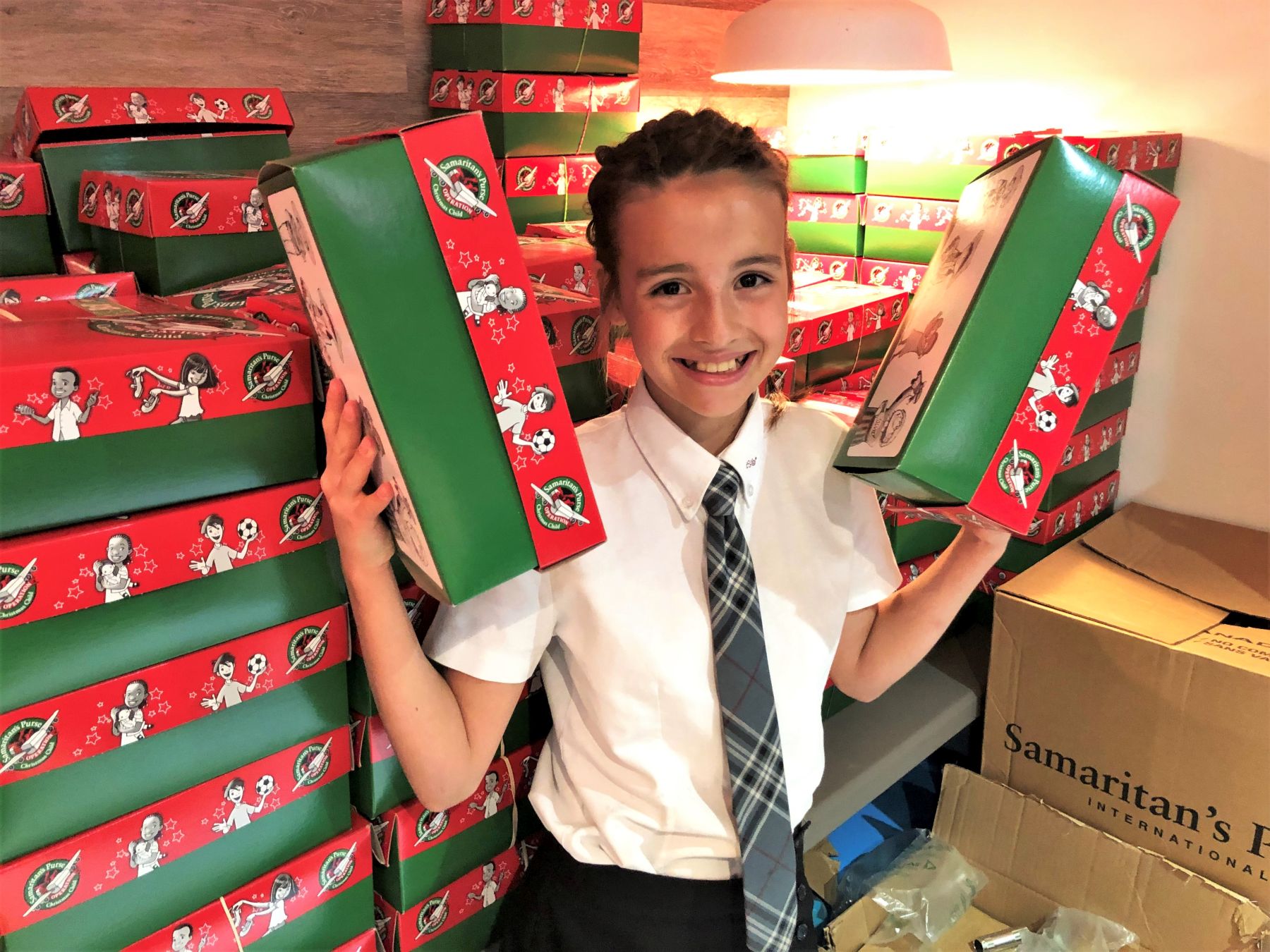 "I said 'that's impossible' and Salem said 'nothing is impossible with God'. In my head, I believe nothing is impossible with God but, at the same time, I knew how much work 10,000 shoeboxes would be, and I wondered where we would put all the contents and all the boxes."
Practicalities aside, Michelle said, "I just felt in my spirit I had to encourage this dream, because what would I be telling Salem if I didn't support her?"
Fortunately for the family, Salem's goal of 10,000 boxes is not meant to happen in one year. Working together, the family increased its shoebox total the first year to about 800. Each year since then, the Keoghs have packed between 600 to 900 annually. Michelle estimates they've done 3,000 shoeboxes, about 30 percent of their goal.
Moments of thanks to God
Along the way, there have been challenges and moments of thanks to God. The thanks comes from volunteers, as many as 15 each year who make shoebox contents (such as clothes and barrettes) and come to the Keogh home to pack boxes.
"We turn part of our house into a giant packing operation with different gender and age groups," Michelle explained.
Volunteers also help them collect items for an annual Salem's Dream garage sale, which raises money for Operation Christmas Child shoeboxes. Friends and family members donate items, while Michelle monitors social media and Kijiji for free items. Each garage sale raises between $1,000 and $2,500.
The Greatest Journey transforming lives
Salem and her mother thank God that whenever possible, children who receive Operation Christmas Child shoeboxes are invited to attend The Greatest Journey, Samaritan's Purse's 12-lesson evangelism and discipleship program.
Since 2009, the Lord has used The Greatest Journey to bring millions of children and their families to faith in His Son. Praise God!
The Keogh's challenge? It's a big one: Salem's dad, Patrick, is a victim of Calgary's suffering economy, and has been without full-time work for nearly two years. But that hasn't affected the family's commitment to helping children in the developing world through Operation Christmas Child.
"It has stretched us," Michelle admitted. "(But) we trust God, and we'll keep doing what we're asked to do, and God will provide in His season or time. We'd never wish this on anyone, but it's brought so much good for us to really depend on God."