Canadian pastors travel to Costa Rica to see how God is using Operation Christmas Child.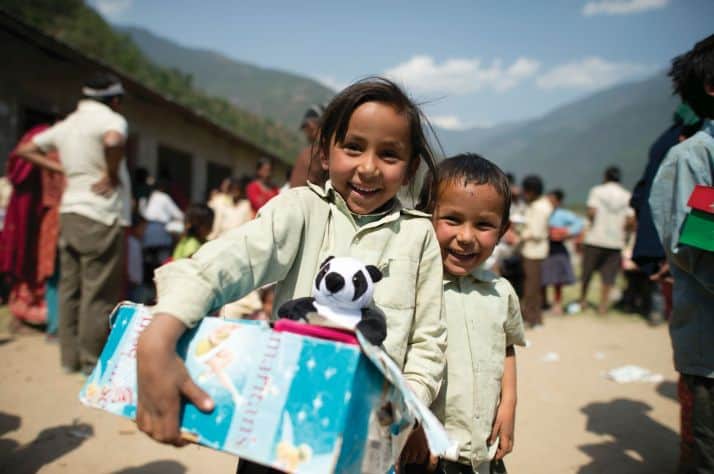 Operation Christmas Child
Please donate $10 for every shoebox you prepare. Your donations will help cover project costs, including shipping (make one combined donation for multiple shoeboxes). Consider making an additional donation to help Samaritan's Purse go beyond the shoebox and expand assistance to children, their families, and their communities. Samaritan's Purse does not provide receipts for the value of gift items included in a shoebox.
Secure Donation
Operation Christmas Child - 080053
Other Ways to Donate
+1-800-663-6500
Monday through Friday; 8:00 a.m. to 4:30 p.m. Mountain time
Samaritan's Purse Canada
20 Hopewell Way NE
Calgary, Alberta, T3J 5H5