When I received my shoebox gift, it was a gateway to realizing that God loves me.
#shoeboxgiftstories is an ongoing series in which shoebox recipients share about the eternal impact of a simple gift.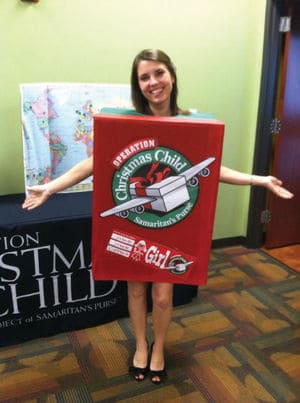 Irina received her shoebox at an orphanage in the former Soviet Union at age 10.
My favorite thing in my shoebox was a pencil sharpener. I didn't get many toys and that was the biggest one so that's why I really liked it.
It was in the shape of a dinosaur. At first I didn't know it was a pencil sharpener but then I saw the hole. I just thought it was so creative. I'm a creative person so I really appreciated that aspect of it.
Hairclips were something that I really wanted because my hair was down to my hips. We lived across the street from the market so we would wander around and dream about what we would buy if we could afford it. My dream was always from the hairclip stand. Then I got some in my shoebox! They were really special to me.
The other thing that I still cherish to this day was a notebook. It was small and had a little spiral on it. I and the other girls would use it to write our secrets. We'd ask each other to write something special, kind of like you do in yearbooks.
It was so much fun. I still have it. I read it every now and again to see what my old friends said about me. It was my treasure.
Most importantly, when I received my shoebox I learned about Jesus. I had heard about God but I had not heard about Jesus and that makes all the difference in the world.
They explained that He died on the cross so that we could become His. To me that meant that God is the God of adoption, and adoption is every orphan's dream.
" God is the God of adoption, and adoption is every orphan's dream."
They encouraged us to pray to Him as a loving Father who wants to hear from us. I thought, This is the Man
They encouraged us to pray to Him as a loving Father who wants to hear from us. I thought, This is the Man that could make it happen. So I decided I'd go big and ask Him for my biggest dream.
It was exciting to pray for the first time. I went outside and said, "God, I'm not sure if You're real, but it sure sounds good to me. I've been disappointed before, though, so I want to hear from You directly. I'm going to take this bunch of leaves and throw them up in the air. If the leaves blow to the left I will know You hear me, but if they blow in any other direction, well forget it." I thought, Surely He can control the leaves.
I threw up the leaves and they blew left. So I said, "All right, here's my real prayer request. God, allow me and my sister to be adopted."
This was the beginning of my relationship with God even though I didn't know much about Him other than He was loving and He was in control of the earth.
A year later I got my miracle when a family in South Carolina adopted my sister and me. I knew that God is a powerful God the way I'd been told. It was confirmed to me that what they said was true. It was exciting!
The shoebox was the beginning of my understanding about God. It was a gateway to realizing that He loves me. It meant hope to me. It was the beginning of my faith and was a huge gift to me.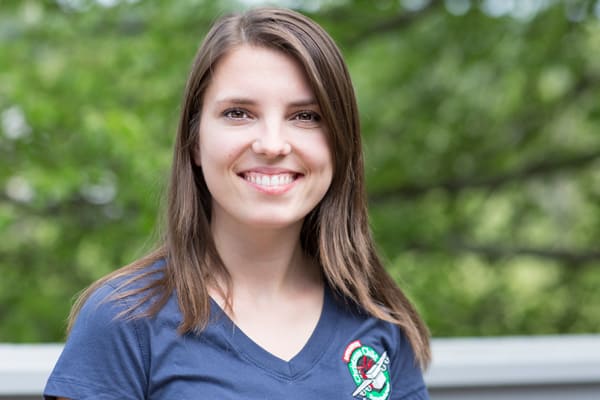 The blessing at first was the gift and the toys. I don't have them anymore (except for the hairclips and the notebook), but my faith continues to grow and bear fruit.
This particular gift is something I will never forget. Now I am able to extend the gift to other people as I pack shoeboxes with my husband and family and encourage other people to participate.
It's such a privilege to be on this side of the shoebox. It is so much better to give than to receive. I must say I loved my gift and I received it with such joy, but the gift keeps on giving.