Important COVID-19 Updates
Important COVID-19 Updates
Page Last Updated: January 12, 2022
The COVID-19 global pandemic has disrupted everyday life for millions of people around the world. Yet, Samaritan's Purse continues to share the eternal hope of the Gospel and to serve in Jesus' Name.
We want boys and girls around the world to know that God loves them and has not forgotten them during this time of fear and uncertainty. Children need great joy now more than ever. Most of all, they need the hope found only in the Gospel of Jesus Christ.
Will you partner with us to share that glorious hope with boys and girls around the world—many of whom have never heard the Name of Jesus?
We're in the midst of a great Operation Christmas Child season. We continue to monitor local, provincial, and national guidelines and make adjustments to help protect the health of those involved in preparing shoebox gifts.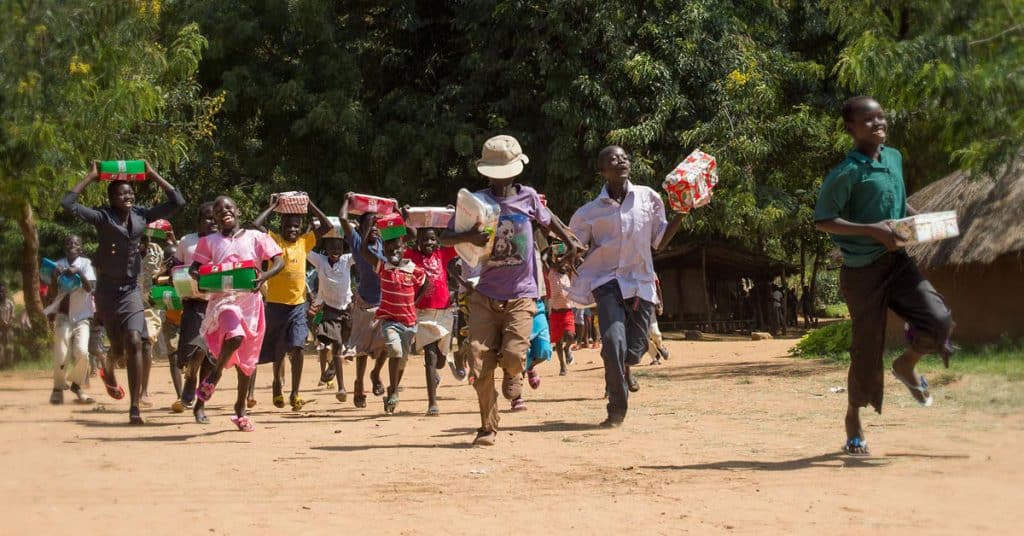 Shoebox Packing: Traditional and Online
We still encourage you to prayerfully pack shoeboxes full of toys, school supplies, and hygiene items for children in need around the world. If, however, getting out to a store is difficult for you due to the pandemic, consider packing shoeboxes online! You can still select the items you want to include in your box and personalize it with a note and photo.
Last year, many people chose to create a goal page to encourage others in their church or group to pack shoeboxes online, too! Many of these shoeboxes are delivered to hard-to-reach areas to share the Good News in a culturally sensitive way.
Check out our digital resources for churches and groups!
Processing Center
We praise God that thousands of shoebox gifts were ordered this year through Pack a Box Online! Yet before these boxes can make their way to children with the message of His love, they must be assembled. You're invited to participate in this unique response to bless boys and girls around the world. Whether you're interested in serving as an individual or with a group, you can have a direct part in shining Christ's light worldwide.
Check out the current processing center volunteer opportunties:
General Processing Center Guidelines
Before you arrive:
Before your service date, everyone in your group should be free of COVID-19 related symptoms for 14 days and should not have been exposed to anyone that is known positive for COVID-19 during that same time period. If you or someone in your group has symptoms, please do not come.
Every volunteer needs to print and bring a completed COVID-19 Health Assessment form for each shift to the processing center. Upon arrival at the Processing Center, the following two forms are required and will be collected individually. Please print and bring both completed forms with you when you come for your volunteer shift:

At the Processing Center:

Samaritan's Purse will ask volunteers to follow local guidelines regarding the use of face coverings.
Hand sanitizer stations will be placed throughout the facility.
Volunteers may be required to wear a face covering while in the processing center. Masks will be available onsite for those who do not have one.
Designated staff will clean and sanitize the properties frequently.
If you are serving with us for the morning and afternoon volunteer shift, you will need to leave the building over the lunch hour.
If we need to make changes to your schedule due to local COVID-19 conditions, we will communicate as quickly and thoroughly as possible through email.
Digital Resources for Churches and Groups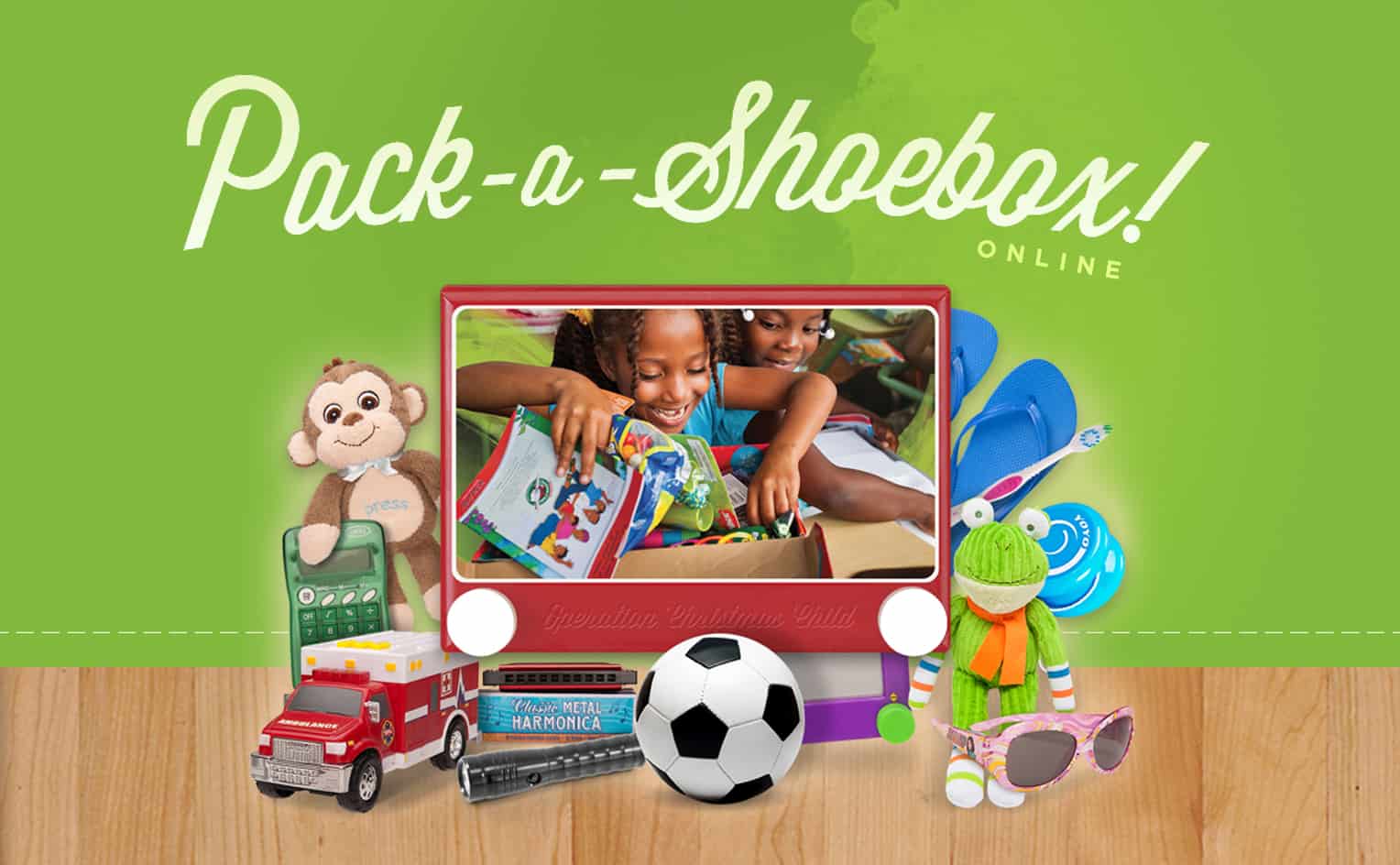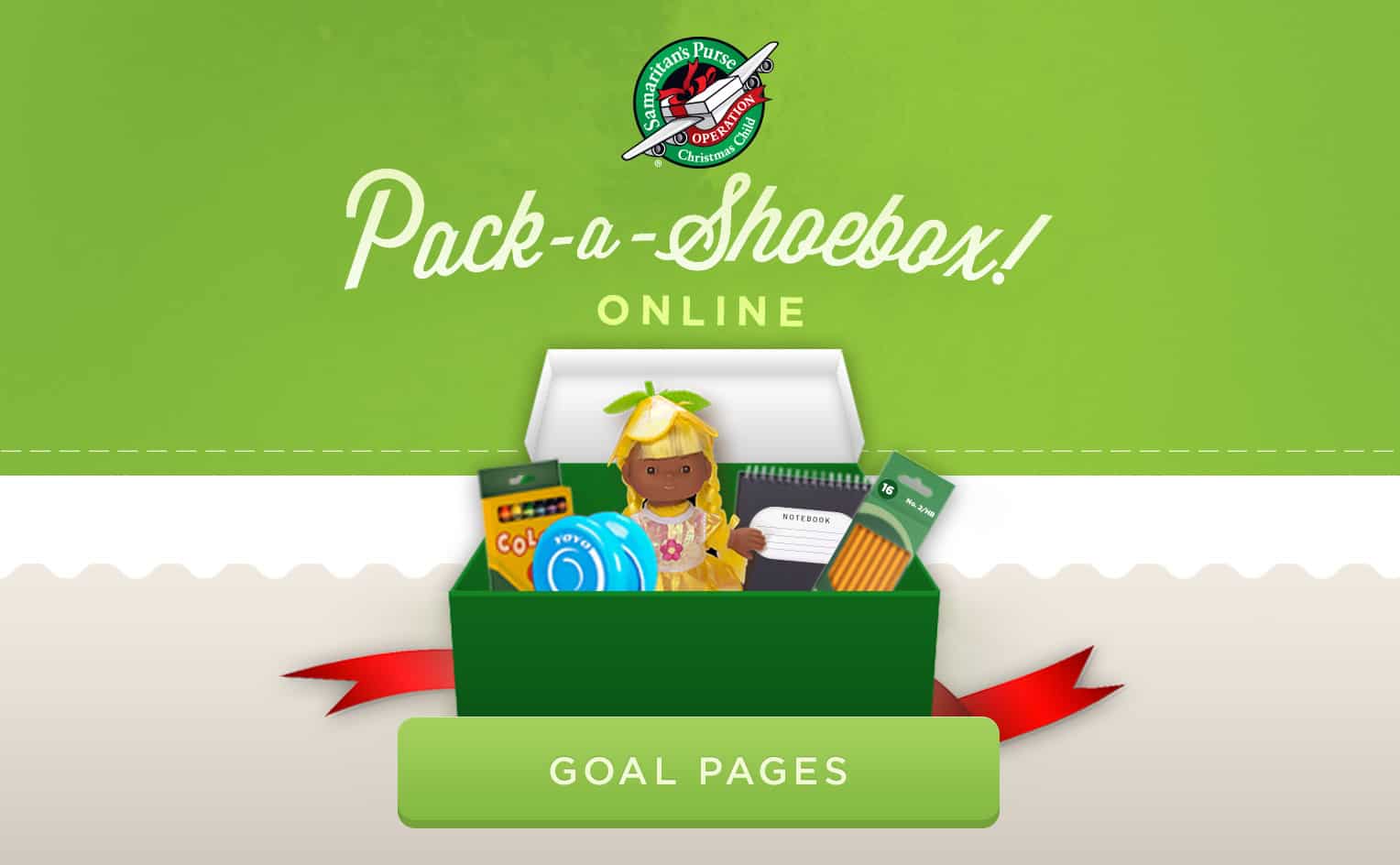 Pack Shoeboxes Online – Goal Pages
In a few easy steps, create a custom webpage for your church, group, or event to track your progress toward a shoebox goal! We'll send you a unique link for you to share by email or social media to get others involved in building shoeboxes online.
Videos
Social Media Graphics
Customizable Media Slides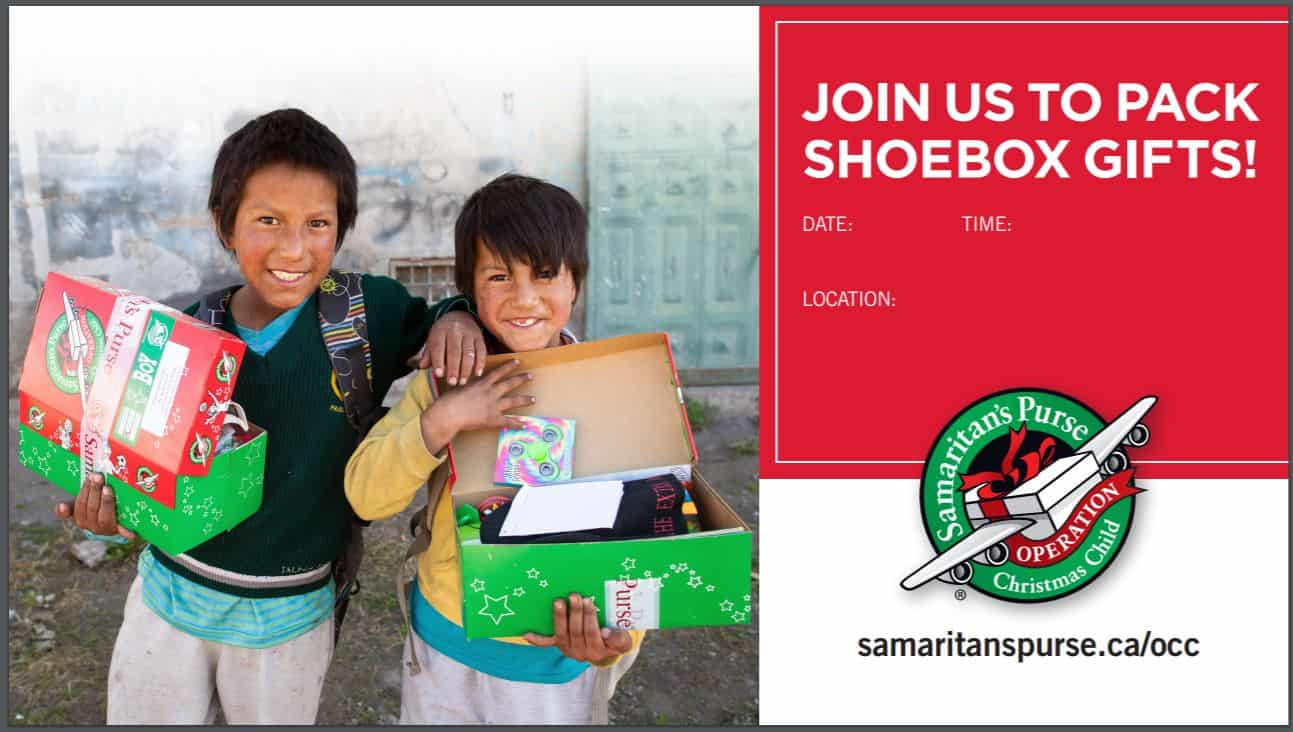 Churchwide Packing
Use this editable slide with an image of shoebox recipients to inform your church or group know when you'll be packing boxes together.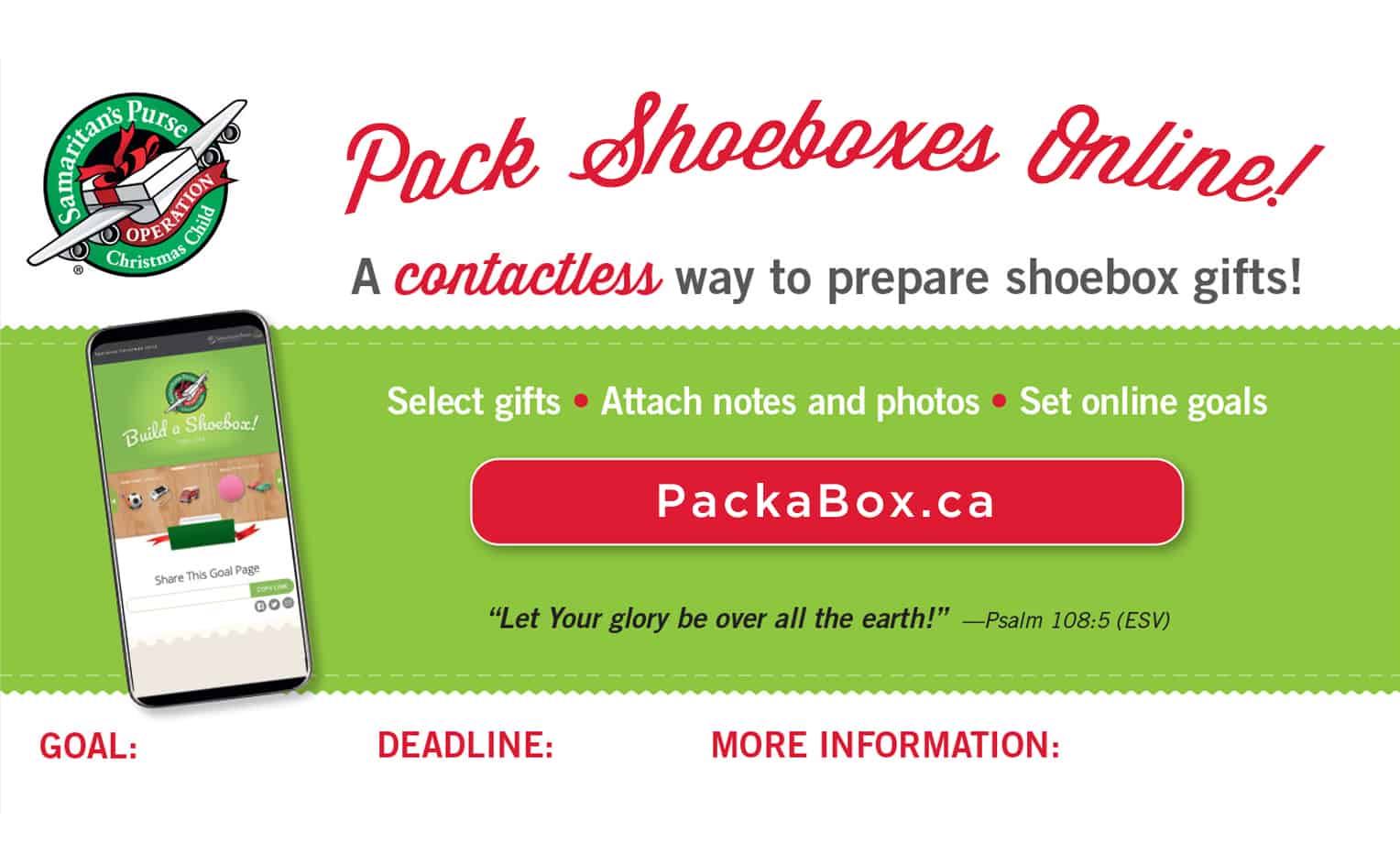 Pack a Shoebox Online—Goal Pages
Update this editable slide with information about the Build a Shoebox Online goal page for your church or group.