Quality Crafts
Crafting beautiful items for your shoebox gifts is a great way to bless children in need around the world. Your special gifts will send a powerful message of love and impact the lives of many precious children who may never have received such a gift before.
Operation Christmas Child is a hands-on project that brings joy and hope to children in desperate situations worldwide through gift-filled shoeboxes packed by Canadians. Inside these shoebox gifts, your quality, handmade items can become dearly loved gifts that remind children in need that they are loved and not forgotten.
Quality, handcrafted items like dresses, hats, gloves, facecloths, dolls, or wooden cars are great additions when you pack your shoebox gifts. Creating and donating additional items are also valuable at the shoebox processing center in Calgary.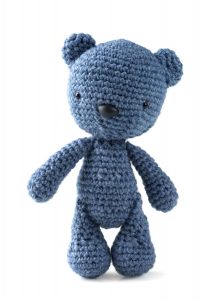 What does Operation Christmas Child do with the donated handcrafted items?
Items donated will be lovingly packed in shoebox gifts in November and December. As we inspect Canadian shoeboxes before they are shipped overseas, trained volunteers sometimes need to remove items—such as liquids, breakables, or food—due to customs, cultural, or safety reasons.
When items are removed, we encourage volunteers to replace that item with a new gift item. That is where your handcrafted can help fill the space in a shoebox. God uses these tangible expressions of His love to transform the lives of children, families, and communities.
How do I get my homemade items to Operation Christmas Child?
If you live close to the shoebox processing center in Calgary (20 Hopewell Way NE), you can drop off your items any time of the year. We are open Monday to Friday from 8:00 a.m. until 4:30 p.m.
If you are further away, the best way to send is during National Collection Week, the third week of November, alongside your shoebox gifts. During this time, hundreds of Drop-off Locations are open across Canada to receive shoebox gifts—and can also receive additional items for use at the processing center. In September, you can check our drop-off locator map to find a location near you.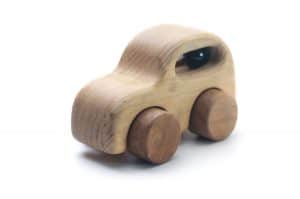 Are there any restrictions around homemade, handcrafted items?
All handmade items must be made from new materials to meet the custom guidelines of the countries that received shoebox gifts.
Operation Christmas Child cannot accept any handmade items made from used materials, such as used fabrics (ex. old jeans), DVDs/CDs, or repurposed bottles/bags. Please also keep in mind that raw materials like rocks or bark and items like beans or rice cannot be shipped overseas due to customs regulations.
If you are unsure what materials will work, please call us at 1-800-303-1269 or email [email protected]
Do you have specific items to make or patterns that I should be following?
You can find suggested items below, and we also encourage you to create items you enjoying making, keeping two things in mind:
• Items should be appropriate for children aged 2 to 14 years old.
• Items should be small enough to fit inside an average-sized shoebox while also leaving room for other items.
• Quilts, blankets, and knitted sweaters are too large to fit in a shoebox. Please ensure you are creating smaller items.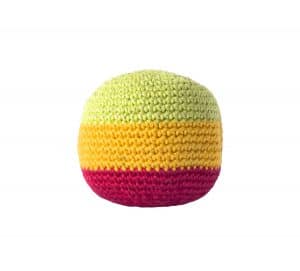 Do you have fabric or yarn to get started?
If you live in the Calgary area, we have fabric and yarn—donated to Operation Christmas Child—that is available. Please call us at 1-800-303-1269 or email [email protected] to find out more.
We also encourage you to talk to your church, family, and neighbors to let them know what you want to create and ask if they have supplies they would be willing to donate to you. You can also approach your local fabric store or hardware store and ask if they would consider donating materials to Operation Christmas Child.
Share the vision of Operation Christmas Child and your desire to make something special for children worldwide. You will be amazed at how God will provide once people understand what you are doing!
Craft Ideas
We have some tried and tested step-by-step craft ideas below. From beginner to expert crafter, there is something for everyone!
You can also find more ideas on our YouTube channel: