Shoebox Drop-Off Locations
National Collection Week
November 18–24, 2019
Every year, National Collection Week takes place the third week in November when over 600 drop‑off locations are open across the country. These locations will be posted on this page the first week of September. If you don't see a drop-off location near you, don't worry. Check back often as we will continue to add locations throughout the fall.
Throughout the year you can Pack Shoeboxes Online, or mail your gift-filled shoebox to our office at 20 Hopewell Way NE, Calgary, AB, T3J 5H5.
We are always looking to increase our collection points, so if you know of any churches that might be interested in fulfilling this vital role, please visit:
Learn about becoming a Collection Center
---
Greyhound Update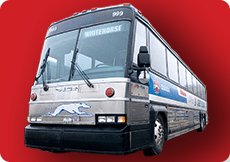 For many years,
Samaritan's Purse
has been blessed by our partnership with Greyhound Canada. The company has helped us transport tens of thousands of
Operation Christmas Child gift-filled shoeboxes
, packed by generous people like you, to a processing center for inspection. We are grateful for this partnership and how it has brought joy to children in need around the world. Effective October 31, 2018 Greyhound announced the end of its western Canada bus routes and will only be operating from Sudbury, Ontario eastward. Operation Christmas Child no longer has a partnership with Greyhound in Canada, so if this decision will affect you we may be able to suggest alternate ways to get your shoeboxes to us. Please contact us at 1-800-303-1269 or email us at
occ@samaritan.ca
for assistance.