Volunteer teams helped nearly 130 residents clean their homes after devastating floods in two northern Alberta communities.
Canadian Relief Projects
080504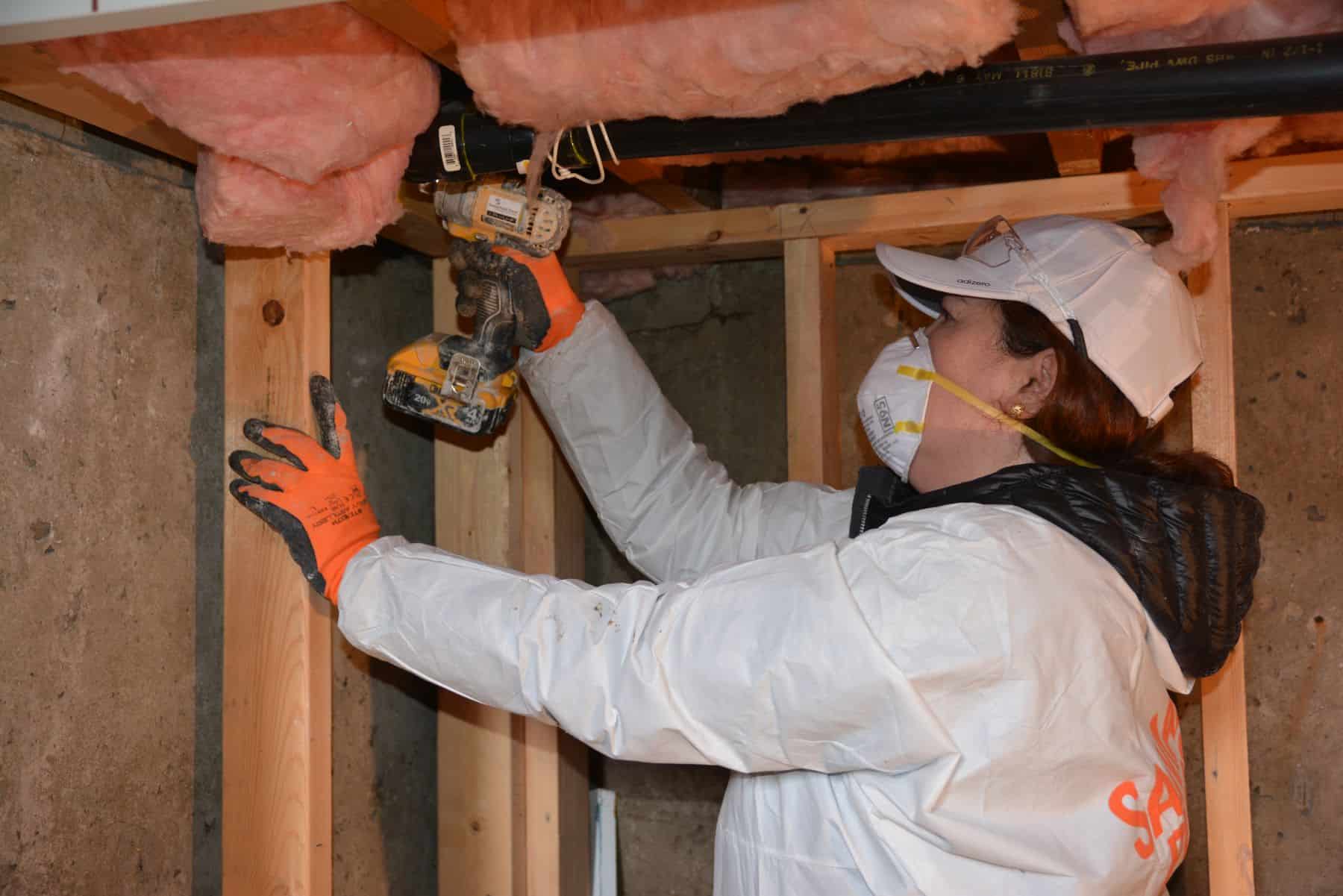 When spring ice jams caused several rivers in northern Alberta to overflow, the resulting floods devastated Nabeel* and his family.
Not only was the basement of their Fort McMurray home filled with water, mud, and silt, but so to was a fast food restaurant the family owned. And Nabeel had no idea how he could clean up both.
Fortunately for Nabeel and other flood-affected residents, a Samaritan's Purse convoy of disaster relief vehicles, made possible through your support, came to the city to help homeowners, in Jesus' Name, at no charge to them.
Partnering with local churches
We also drove a convoy to another northern Alberta community—Fort Vermilion—and helped flooded residents after the Peace River spilled its banks. In both places, we worked with alongside local church partners to recruit, equip and train volunteers to carry out the exhausting cleanup work.
By the time the work finished at the end of May, we cleaned out almost 130 basements in the two communities—removing muddy furniture, tearing out waterlogged drywall, insulation, and flooring, then spraying to prevent mold.
In Fort McMurray, Nabeel gratefully accepted our help so he could concentrate on his flood-damaged restaurant.
'I'll never forget this day'
"You guys have done a great job," he said when the basement was ready for repair and we presented him with a Bible signed by all the volunteers.
"Because of you, I'll be able to bring my family back home sooner. I'll never forget this day."
"We came here because Jesus loves us and He loves you," said Linda, the Samaritan's Purse staff member who led the volunteers. "Our prayer is that we restored hope, in Jesus' Name, to you and your family."
That hope was restored. Nabeel spoke with chaplains from our sister organization, the Billy Graham Evangelistic Association. They shared the Gospel with him, and he dedicated his life to Christ. "There is joy before the angels of God over one sinner who repents" (Luke 15:10, ESV).
Read Charity and Garry's story and learn how generous people like you provide vital aide to northern Alberta flood victims
Long-term recovery
This work in Fort McMurray and Fort Vermilion is not the end of serving hurting communities. After initial cleanup is complete, the trauma and loss from a flood, hurricane, or wildfire can harm people for years. Difficult situations that exist before a disaster, such as health concerns or financial stresses, can be intensified in the aftermath.
So even years after a disaster, we stay in communities to compassionately help those in need. This is the case in northern Alberta, where Samaritan's Purse staff is partnering with residents and governments to extend our assistance.
Your support and prayers will continue to help people in need in northern Alberta and across Canada—opening doors to share the Gospel. We praise God that Nabeel and 16 other people have already made decisions for Christ through the response in Fort McMurray and Fort Vermilion.
*Name changed to protect privacy.
Northern Alberta Flood Response Reports