"We're so grateful and thankful"
Canadian Relief Projects
080504
Garry and Charity Jimenez don't often get emotional, but that changes when they recall returning to their flooded home in Fort McMurray, Alberta and discovering six feet of water in their basement.
"I felt so down," was all Charity would say, but then tears came to her eyes—especially when she recounts finding out the Jimenez's insurance policy, like most home policies, doesn't cover overland flooding.
"We didn't know where to start and where to get help," she said quietly while sitting on the front step of their semi-detached home.
The Jimenezes were worried about the emotional health of their children, especially their seven-year-old daughter. She remembered how the family had to evacuate when a wildfire swept through part of Fort McMurray in 2016. Now it was happening again.
An army of orange-shirted volunteers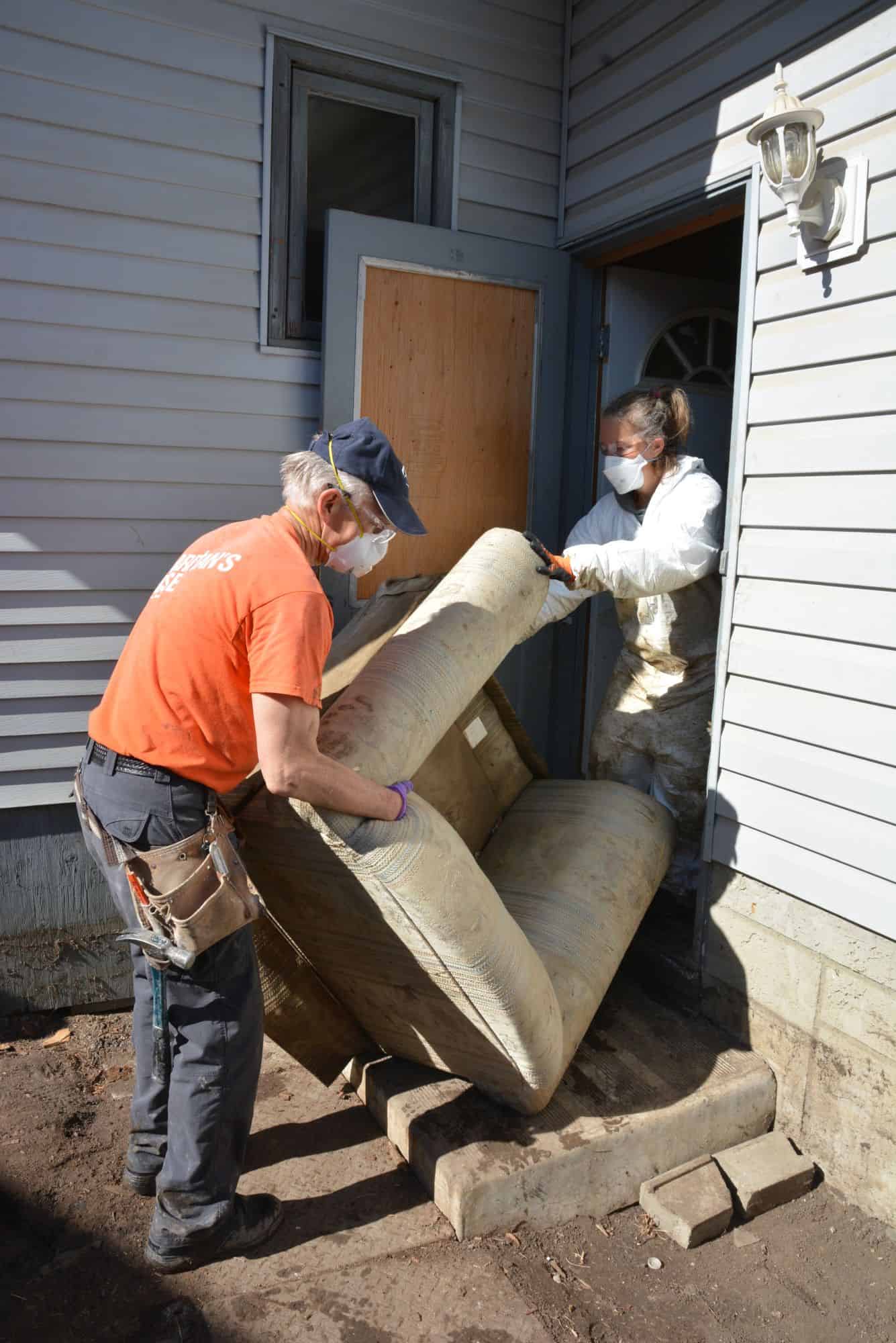 Then generous people like you came to their rescue through Samaritan's Purse. The Jimenezes learned via social media that we were offering physical and spiritual aid to Fort McMurray residents. They made contact and soon an army of orange-shirted volunteers, wearing face masks to protect against COVID-19, arrived to help in Jesus' Name.
During two days of work, the volunteers—mostly from Fort McMurray—used our equipment to vacuum away the dirty Athabasca River water, remove mud-soaked furniture and children's toys from the basement, then tear up the damaged flooring, and rip away the waterlogged drywall and insulation. Finally, volunteers sprayed the basement with an anti-mould solution so the basement was ready for repair.
Thanks to Canadian donors, all this was done at no cost to the Jimenezes. In times of crisis, God uses your prayers and support, alongside churches and volunteers, to bring hope to hundreds of families in some of their darkest moments.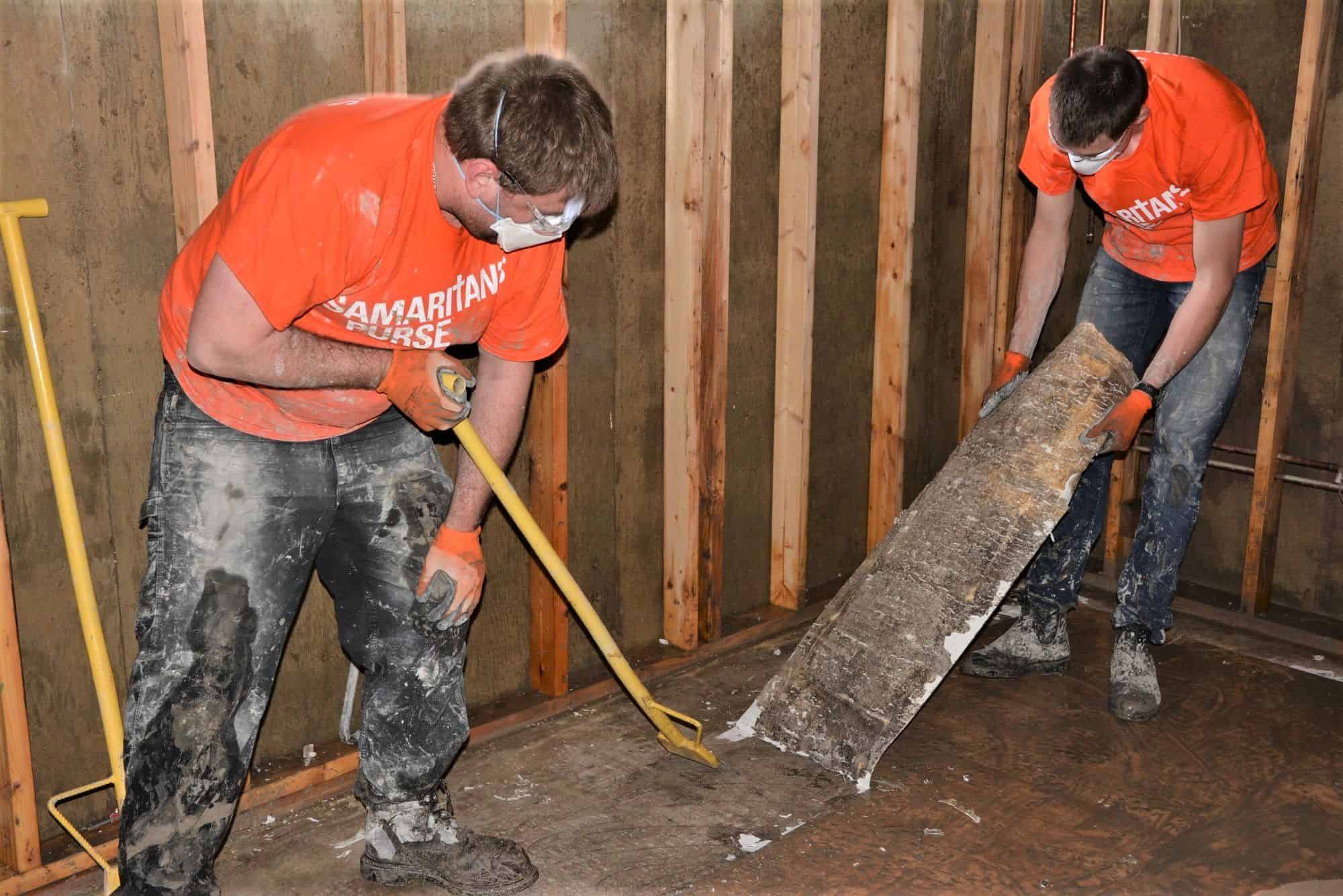 "We're so grateful and thankful," said Charity with a note of happiness in her voice. Added Garry: "We're strangers to each other, but the volunteers' faces will be in our hearts. They're angels."
The Jimenezes attend church, but didn't have a personal relationship with Jesus Christ. While Samaritan's Purse volunteers worked on their home, crisis-trained chaplains from our sister organization, the Billy Graham Evangelistic Association of Canada, visited and compassionately shared the Gospel. We praise God that Garry and Charity dedicated their lives to Christ.
You can do more of this vital physical and spiritual work, wherever Samaritan's Purse responds to natural disasters, through your prayers and donations. Please join us.