Samaritan's Purse staff and local volunteers offer help and support to flood victims in the midst of a global health crisis.
UPDATE: Samaritan's Purse disaster relief volunteers provide physical and spiritual aid in Jesus' Name to help northern Alberta families recover from floods
Ice-jammed rivers have flooded in two northern Alberta communities—Fort McMurray and Fort Vermilion—causing devastating damage to hundreds of homes and forcing thousands to evacuate. In Fort McMurray, where residents are already grappling with the COVID-19 pandemic and economic challenges caused by low oil prices, this is the second natural disaster in four years. Many still haven't recovered from the massive 2016 wildfire that destroyed more than 2,000 buildings, most of them homes.
Thanks to the prayers and donations from people like you, Samaritan's Purse is responding, just as it did after the wildfire, sending staff, equipment, and our Disaster Relief Unit tractor trailers to both communities.
"You gave us our home back" Read how Canadians like you help brokenhearted flood victims in Fort McMurray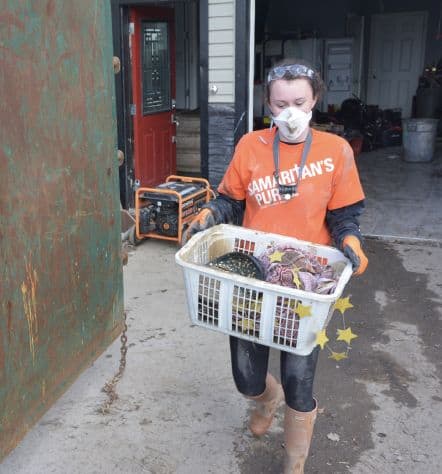 The Disaster Relief Unit is set up at Fort City Church (101 Spruce St.) in Fort McMurray.
Chaplains from the Billy Graham Evangelistic Association will also accompany Samaritan's Purse to help meet the emotional and spiritual needs of flood victims and volunteers.
You can reach out to flood victims through your prayers and gifts. Please participate in what God is doing in these communities.