"You gave us our home back," resident says as Samaritan's Purse volunteers clean out flood-damaged basement.
Canadian Relief Projects
080504
Sheila and Norm Sutton's Fort McMurray home is on a flood plain, so they have some experience with rising waters; but nothing like what hit them when ice jams caused two rivers in the remote northern city to spill their banks in late April.
"We knew we'd get water—we could see it coming out of the sewer," Sheila, 67, recalled later while sitting in her living room. Based on their experience with previous floods, the Suttons felt safe in elevating everything in their basement so it was three feet above the floor.
"My heart was broken"
But then eight feet of mud, water and debris flowed into the basement, destroying her genealogy records, sewing patterns handed down from previous generations, and Arctic soapstone carvings.
"My heart was broken," Sheila said while trying to hold back tears.
But there was hope for the Suttons through people like you. Norm learned that thanks to generous donors, Samaritan's Purse was in his city offering to clean out damaged basements and ready them for repair—all at no cost to the homeowners, and all in Jesus' Name. So he contacted us and asked for help.
Insurance policies don't cover overland flooding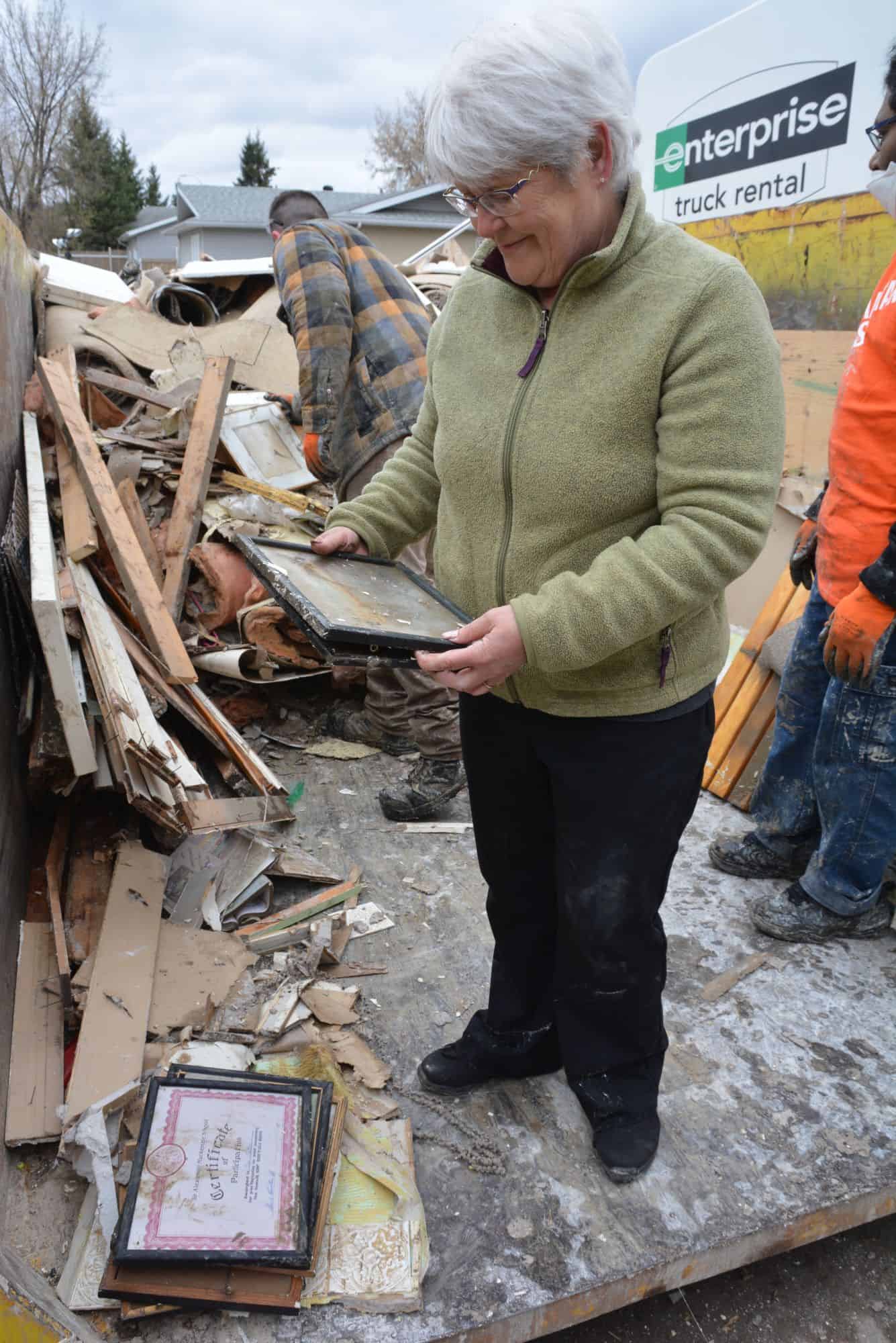 As Sheila spoke, orange-shirted Samaritan's Purse staff and volunteers worked below her, removing muddy basement furniture and belongings, then stripping away waterlogged drywall, insulation and flooring, and finally spraying the basement to prevent mold.
This help was vital to the Suttons because their home insurance policy, like most, doesn't cover overland flooding.
"For any group of people to come and unstintingly help without asking for money is the biggest blessing that someone in our situation could have," said Sheila gratefully.
"Without Samaritan's Purse, there's no way we could ever afford to fix this house," she added. "You gave us our home back, and it's only possible because people make donations. From the bottom of my heart, I thank you for being here."
Through your gifts and prayers, you can offer help and hope in Jesus' Name to disaster victims in Canada and around the world. And when you reach out through Samaritan's Purse, you, "let your light shine before others, so that they may see your good works and give glory to your Father who is in heaven" (Mark 5:16, ESV).