Learn More About Serving on a Samaritan's Purse

Disaster Assistance Response Team

A Disaster Assistance Response Team provides relief to victims of disaster while
↓
water
food
shelter
medical care
war
poverty
famine
disease
natural disaster
sharing the hope of Jesus Christ
A DART provides water, food, shelter, and medical care to victims of war, poverty, famine, disease, and natural disaster while sharing the hope of Jesus Christ.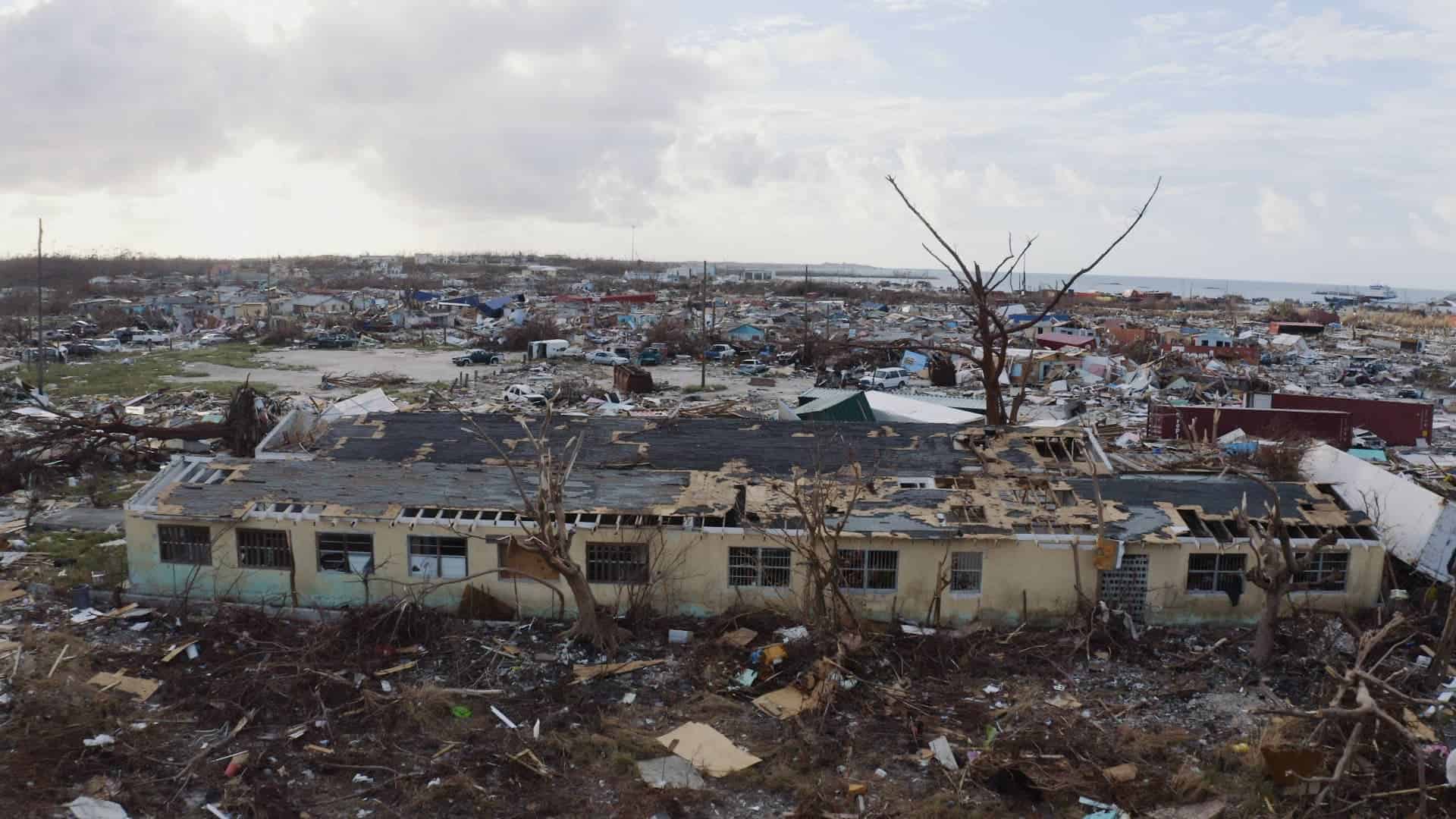 Day 1: 17:17
Incident Management Team Assembles
---
Day 1: 20:45
Advance Team Deploys
A small team arrives on the ground within 24 hours of the crisis to assess the greatest needs and prepare for a strategic response.
---
Day 1: 23:07
First-Wave Response Planned
Speed is critical after a disaster. The Incident Management Team works around the clock to identify initial needs based on news reports, intel from church partners, or other information. We immediately start planning a strategic response.
---
Day 2: 10:31
DART Formed
A DART is often made up of people from across the globe. Our Incident Management Team alerts DART members of urgent needs and builds the team based on the skill-sets needed for each deployment.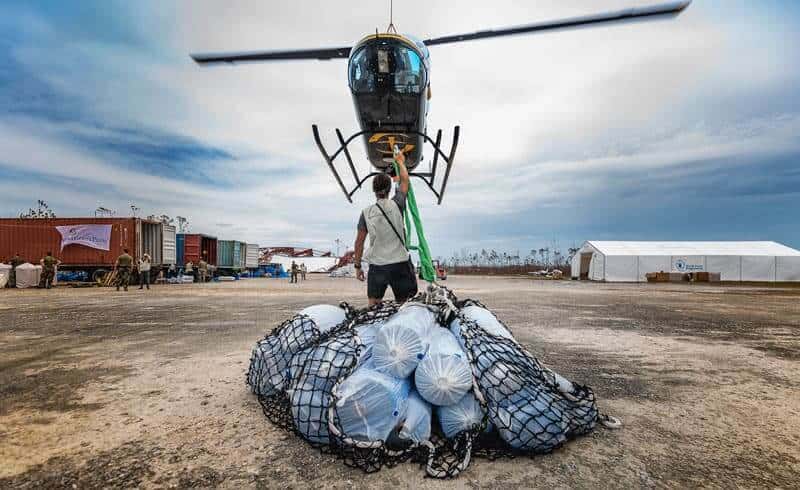 DART members are located in Albania, Argentina, Australia, Austria, Bolivia, Brazil, Cambodia, Canada, Cayman Islands, Democratic Republic of the Congo, Dominica, Egypt, El Salvador, Ethiopia, Germany, Ghana, Greece, Guatemala, Haiti, India, Iraq, Japan, Kenya, Laos, Malawi, Myanmar, Netherlands, Philippines, Puerto Rico, Serbia, South Africa, South Sudan, Spain, Thailand, Uganda, United Arab Emirates, United Kingdom, United States, Yemen, and Zimbabwe.
---
Day 2: 14:45
Cargo Trucked to the Hangar
Our warehouses are stocked with supplies ready for immediate deployment.
---
---
Day 3: 06:00
Personnel Arrive at the Hangar
---
Day 3: 07:15
Advance Team Reports Additional Needs
Our Incident Management Team makes rapid decisions to meet the greatest needs, often planning secondary airlifts before the first has even arrived. In-country procurement channels are established and additional DART members are deployed. The North Carolina-based Incident Management Team continually communicates with the field team using SAT phones and other devices when other communication channels are down.
---
Day 3: 17:34
DC-8 Lands in Country
Prior to landing in country, the advance team works with local government officials to secure customs permissions. They also secure housing and make preparations for the larger team to arrive.
---
Day 3: 18:51
DC-8 Cargo Unloaded
---
Day 3: 19:46
Cargo Transferred to Trucks
---
Day 3: 19:58
Supplies Trucked to Hardest-Hit Areas
---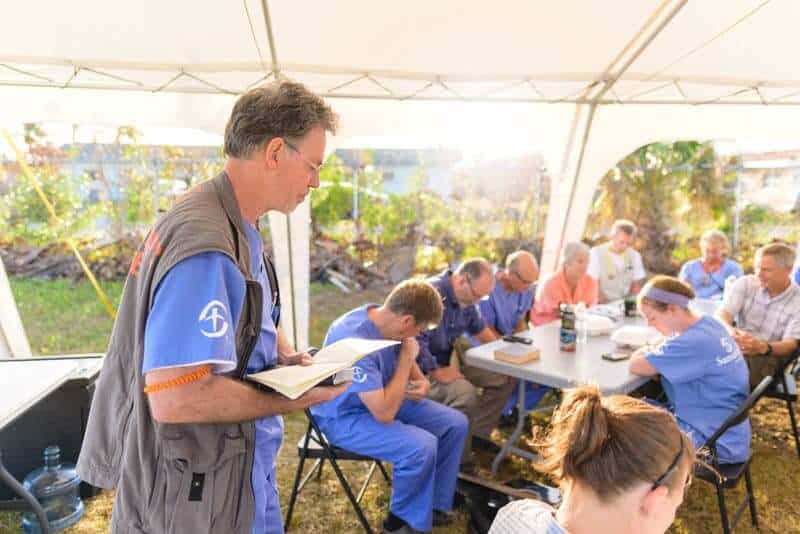 Day 4: 08:00
Base of Operations Established
Once a base of operations has been determined, each team member focuses on their specific tasks. From grading a site for an Emergency Field Hospital to setting up Wi-Fi, each team member's role is critical.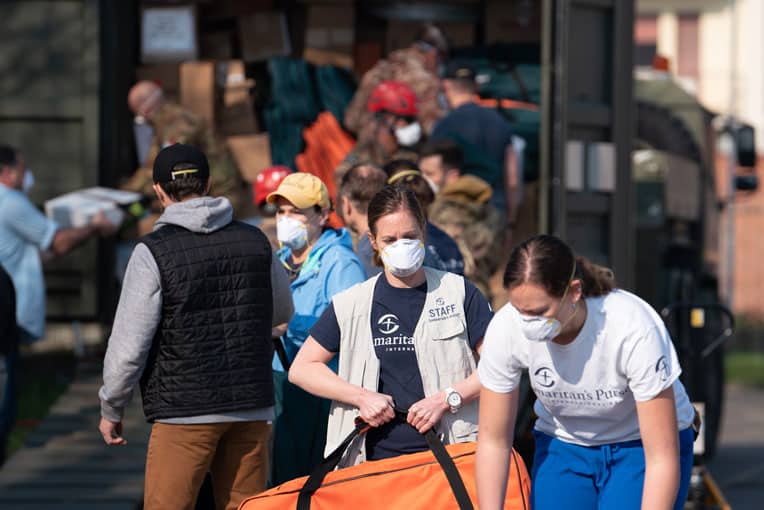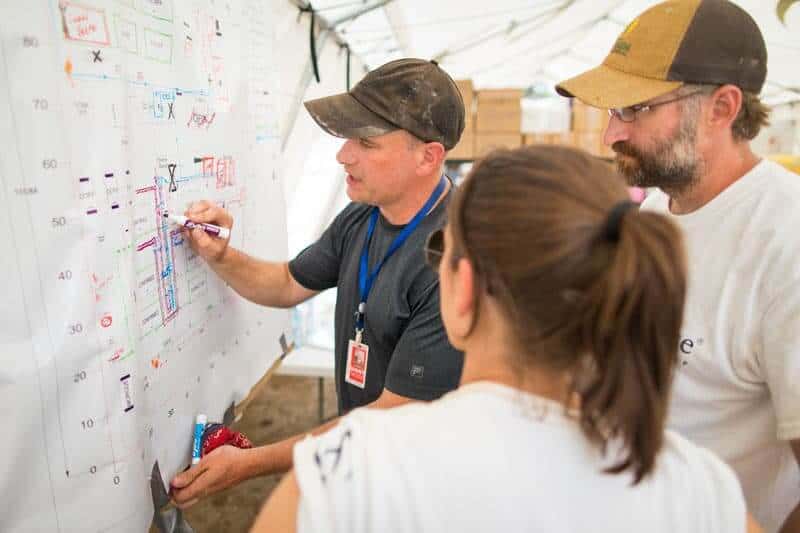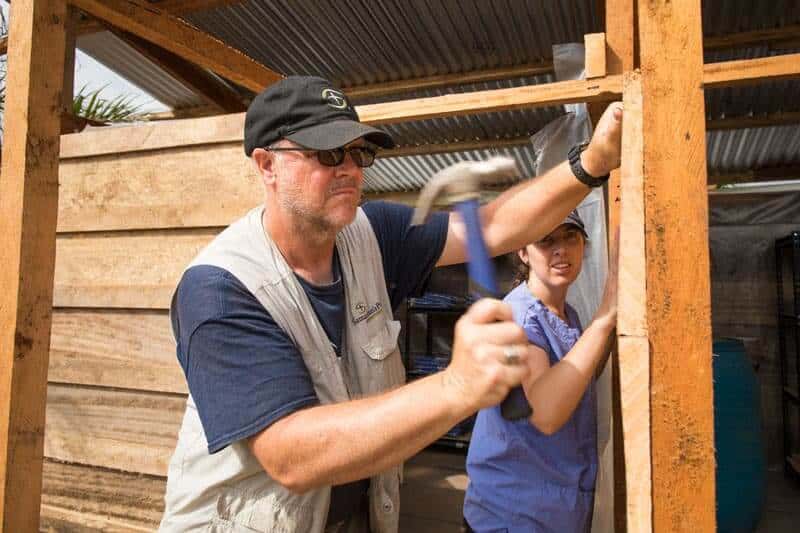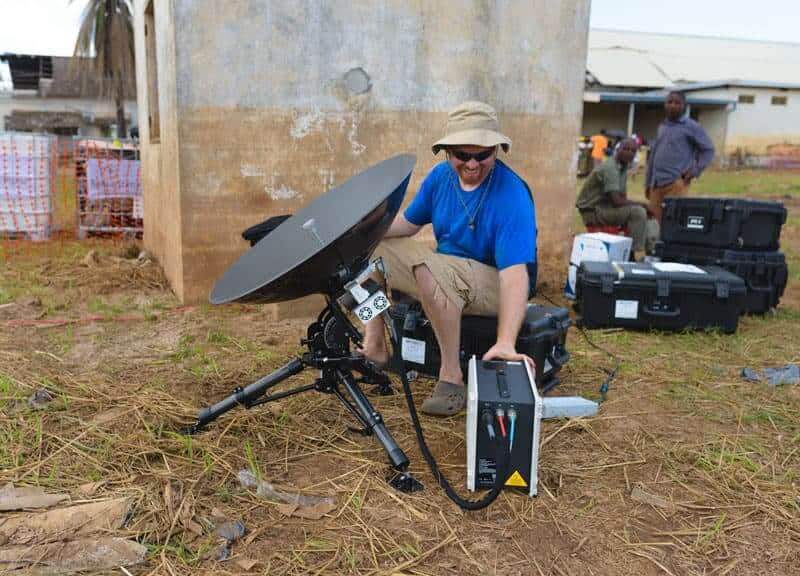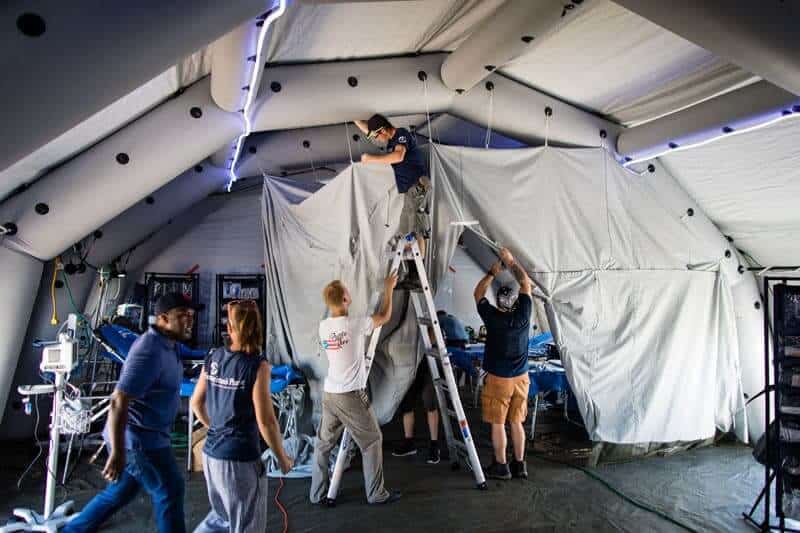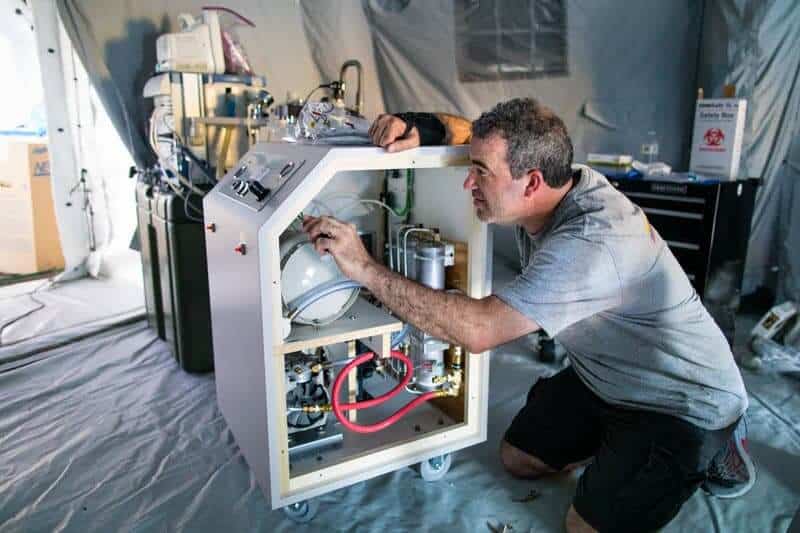 Day 4: 08:37
Ground Work Begins
Each response is different, but the urgency is the same.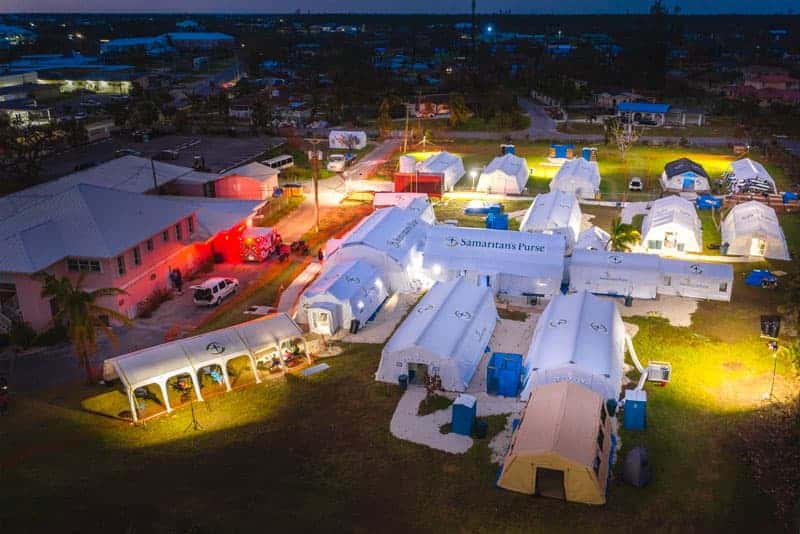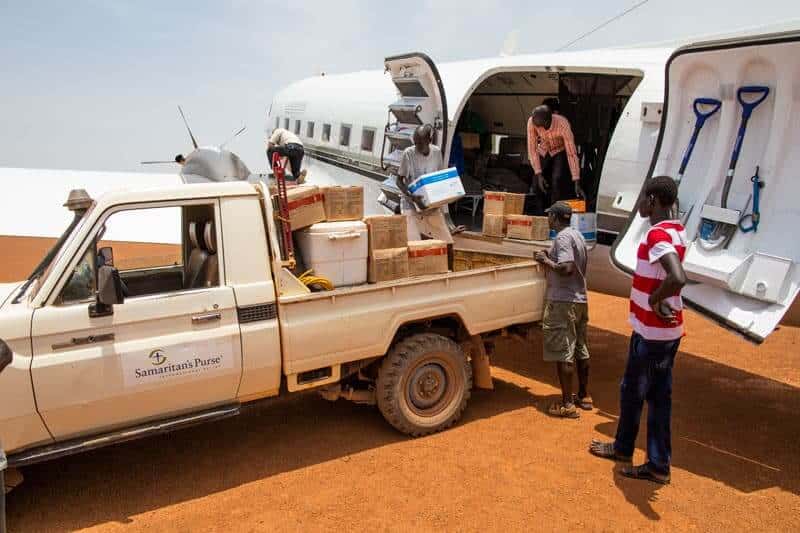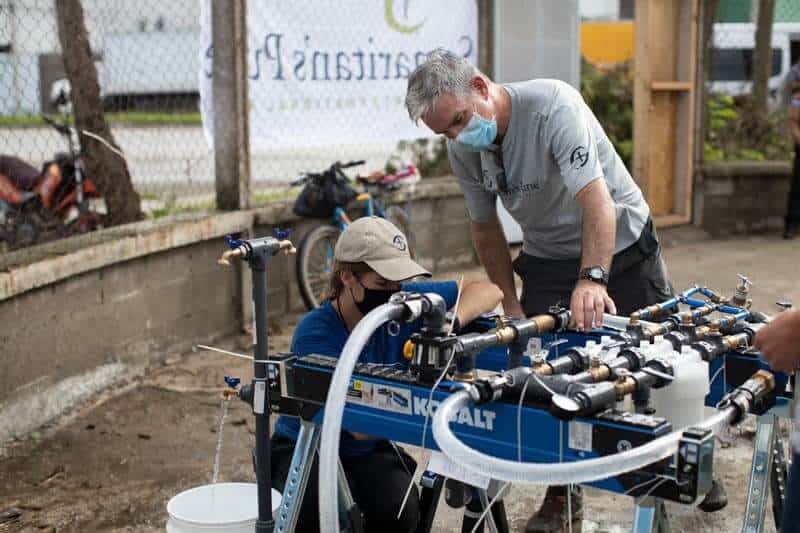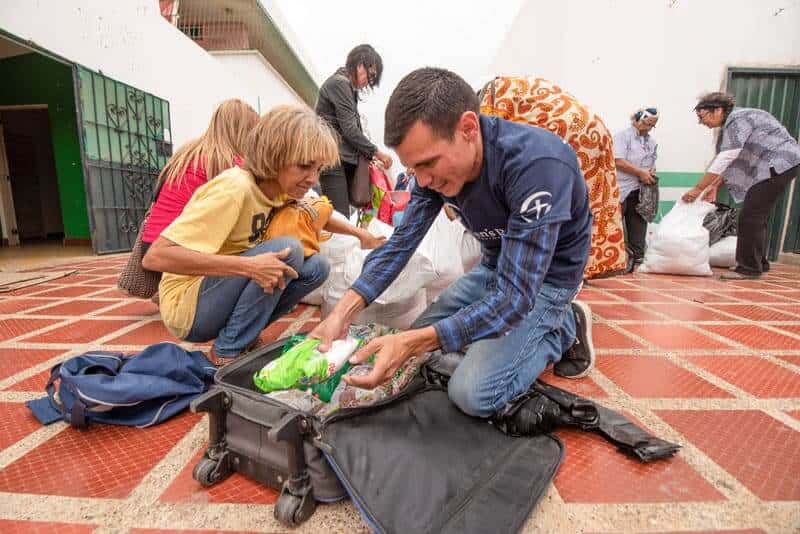 The length of each disaster response is different. From three weeks to six months, we stay as long as there are urgent needs that we can meet in Jesus' Name. DART members are backfilled as needed, with the standard deployment length lasting three weeks.
Are you
ready to serve?
bold?
flexible?
resourceful?
ready to serve?
Learn how you fit into a DART.
DART team members stand ready to respond at a moment's notice whenever and wherever disaster strikes. They thrive under pressure and have a heart for sharing the love of Jesus Christ with those who are hurting. If that sounds like you, prayerfully consider joining us. As Jesus said, "The harvest is plentiful, but the laborers are few" (Matthew 9:37).

"Is there a sense of urgency?
Yes there is!"


Edward Graham
Assistant to the Vice President,
Programs & Government Relations

Frequently Asked Questions

What is DART?
The Samaritan's Purse International Disaster Assistance Response Team (DART) program is committed to meeting the critical needs of victims of war, poverty, famine, disease, and natural disaster. We stand ready to respond at a moment's notice whenever and wherever disaster strikes. The DART specializes in providing water, food, shelter, and medical care while sharing the Good News of Jesus Christ.

Who is on a DART?
The DART is composed of a roster of on-call professionals trained to respond within a complex international environment to save lives and reduce suffering in the name of Jesus Christ. "We are ambassadors for Christ" (2 Corinthians 5:20).
Our DART members work in the midst of devastation and tragedy. We need flexible people who can overcome daunting logistical challenges to bring help to those who need it most. Every DART needs resourceful and competent professionals experienced in providing international assistance, program management, administration, logistics, communications, and medical care.

Is DART right for you?
Do you thrive under pressure?
Can you work and live in challenging and unstable conditions?
Do you have experience in international relief work?
Are you readily available to deploy for three to four weeks?
Do you have a heart for sharing the love of Christ with those who are hurting?
If you have questions, or need more information, please call 1-800-663-6500 or email [email protected]

What is the application process?
The DART Member position is an employment opportunity requiring an application to be considered. If you have questions, or need more information, please call 1-800-663-6500 or email [email protected]. Our HR department will review all applications and contact qualified applicants for a preliminary interview.
Top candidates may then be invited to attend a DART training. DART trainings are held both domestically and internationally multiple times a year and enrollment is as space allows. Upon successful completion of DART training, candidates will then be eligible to be added to the DART roster of qualified responders who may be called upon for deployment following a disaster.
NOTE: The recruiting, selection and training for DART positions takes place throughout the year. We will review your information and consider you for the next steps during our next applicant review cycle.

What will living conditions be like?
Working in a disaster setting requires you to adapt to uncomfortable surroundings and living conditions. Your privacy and level of comfort will be limited. In some cases, accommodations in the field could range from a tent to a mud hut or shared room without fan or air conditioning. Bathroom facilities are shared and often times basic. In other cases, DART members may have accommodations in a comfortable hotel, while the people affected by the disaster are struggling to survive. This disparity is often difficult for some responders.
Post-disaster conditions often result in electricity and internet access being limited, sometimes for extended periods of time. Choice of food is often poor. Weather conditions can be extreme (hot, dry, cold, rains, or desert conditions) and challenging for some individuals.
You should ask yourself if you are physically able and willing to sacrifice your physical comforts before applying to DART.

Will I be able to communicate with my family while on DART?
Your communication will typically be limited. Due to the disaster conditions, rural environments, and the high-paced nature of a DART, there will be limited access to telecommunications. The emergency telecommunication systems utilized during deployment may only be used for operations critical data and communications unless staff members have a personal need. You and your family members should be aware of this before you deploy.

Is DART a volunteer opportunity?
No. DARTs are not volunteer opportunities. Due to the extreme and sometimes hazardous environments typically found hours after a major disaster and the need for skilled, humanitarian professionals, Samaritan's Purse DART responders are short-term, contracted employees of the organization.
For volunteer opportunities with Samaritan's Purse please visit: https://www.samaritanspurse.ca/employment#volunteer

What does a typical deployment look like?
Depending on the type of disaster, international location, and DART mandate, deployments will look different. A typical DART deployment lasts two to four weeks. A few common themes to expect are:
Long work hours
High stress and fast-paced environment
The need for flexibility and a willingness to serve in any manner regardless of job "titles"
A focused, goal-oriented, and strong team dynamic
Organizational support and rapid response to needs on the ground
A readiness to deploy teams to serve in the hardest-hit and many times hardest to reach areas

Do I need experience to apply for DART?
Our DART responders work in complex, international disaster contexts in extreme environments so an appropriate amount of international humanitarian relief work experience is highly recommended. DART members should also be able to contribute professional experience in the key area(s) in which they deploy.

What are the minimum qualifications for DART?
Minimum qualifications for a DART member include:
Professional experience in international context or disaster response management.
Available on short notice for an immediate two to four week deployment.
Willingness to work in unstable, insecure areas.
Able to provide training and supervision to others.
Flexible and able to manage stress.
Sufficient travel, volunteer, or work experience in developing countries.

Are training opportunities offered?
Yes. Samaritan's Purse offers domestic and international training opportunities for DART applicants to gain a better understanding of Samaritan's Purse international disaster response structure and develop practical skills to utilize in the field to boost success and add value to the DART.

What are typical DART program activities?
Samaritan's Purse has extensive experience in relief programming, specifically in the sectors of shelter; food; medical care; and water, sanitation, and hygiene. During the initial phase of disaster response, our DART focuses on conducting distributions of sector-specific nonfood items such as tarp, cooking kits, hygiene kits, blankets, and mosquito nets, depending on the context and community needs.
Our medical response has the capacity to function anywhere using small, mobile medical teams traveling to multiple communities and setting up a fully staffed and equipped emergency field hospital.
Additional programming can also include shelter reconstruction, water point rehabilitation, and community hygiene education.