Samaritan's Purse – and Canadians like you – helping victims of two devastating hurricanes in Nicaragua.
As Nicaragua struggles to recover from two category-4 hurricanes in two weeks, Samaritan's Purse has moved quickly to provide desperately needed physical and spiritual aid in Jesus' Name.
The Central American nation (along with nearby Honduras) was pummeled in November by hurricanes Eta and Iota. They left behind catastrophic flooding and destroyed buildings, roads, crops, and infrastructure. At peak times, hurricane winds reached 250 k/hr. Thousands of people had to flee from their homes.
Canadian donations enabled Samaritan's Purse and its Nicaraguan partners to utilize buses, trucks, and boats to evacuate hundreds of desperate people from flooded areas. This saved many lives.
"There is extensive damage"
"We are in very bad shape," said one of our partners. "There is extensive damage. The electricity was cut, and internet was also lost. We have not been able to contact some of the interior villages."
We are now working through partners to install emergency water filters and provide food to more than 400 survivors in the hardest-hit areas. We're also providing emergency home repair to almost 200 Nicaraguans who were directly in the path of the storms.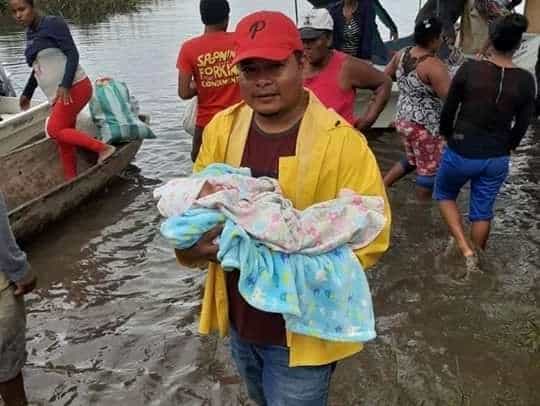 We are also thanking the Lord for how He has used our pre-hurricane work in Nicaragua – training midwives – to save lives. One of those midwives safely delivered a baby in a shelter during one of the hurricanes. Praise God!
In nearby Honduras, Samaritan's Purse has set up an emergency field hospital to help that country's struggling healthcare system treat injured hurricane victims.
Please join us in praying for the people of Nicaragua and Honduras, asking the Lord to open many doors to providing physical care and the hope of the Gospel to suffering people. And please link arms with us to help more struggling hurricane victims. "Bear one another's burdens, and so fulfill the law of Christ" (Galatians 6:2, ESV).