Safe water is key.
Enormous blue containers tower over Abby* as she kneels in their shadow. They're like massive bodyguards, standing watch over the 10-year-old, protecting her—which is what they do by filtering and storing water that is safe for her to drink.
With the simple twist of a metal knob, Abby waits as a friendly rush of clean water gurgles through the pipes and joyfully splashes out a faucet into her empty jug.
But it wasn't always this way. "I was hospitalized," she confides. "For five days."
Abby is reflecting on a time when safe water wasn't available, and she isn't alone. Drinking
disease-ridden water hurts tens of thousands of children in the Philippines each year—especially in rural areas—and millions worldwide. The impact is staggering. Already-limited incomes are stretched to a breaking point because ill parents can't work or grow food. Sick kids are chronically in and out of class—robbed of education.
In the worst-case scenarios, water, sanitation, and hygiene-related illnesses take the lives of the most vulnerable—usually children under five. It happens about twice every minute. It could have happened to Abby.
"Undeniably, without water, life would be impossible," said Mr. Ramos,* Abby's school principal. "Everyone needs safe water, clean and safe water."
Mr. Ramos wrote a letter (read his letter) to Samaritan's Purse after our partner installed a large-scale water filter and handwashing stations at the school.
Delight to the Whole Community
"The presence of the [large] BioSand Water Filter gives delight not only to the school, its teachers, parents, and learners, but to the whole community," he said. "I cannot believe that the thing I have been dreaming of—having this kind of water facility in our school—would come into reality. I am forever grateful to Samaritan's Purse for this project and to the individuals who were instrumental in its realization."
Those individuals are donors like you who give and pray so that Abby, Mr. Ramos, and thousands of others in the area have safe water, hygiene, and sanitation in Jesus' Name. We are working this year to bring safe water to more schools in the Philippines.
For Abby, the safe water will "help us to have good health and immunity," she says as she dreams of one day becoming a teacher. "I want to help children," she shared. It's your gifts that give kids like Abby the opportunity to play, learn, grow up, and become who God calls them to be. Safe water is key.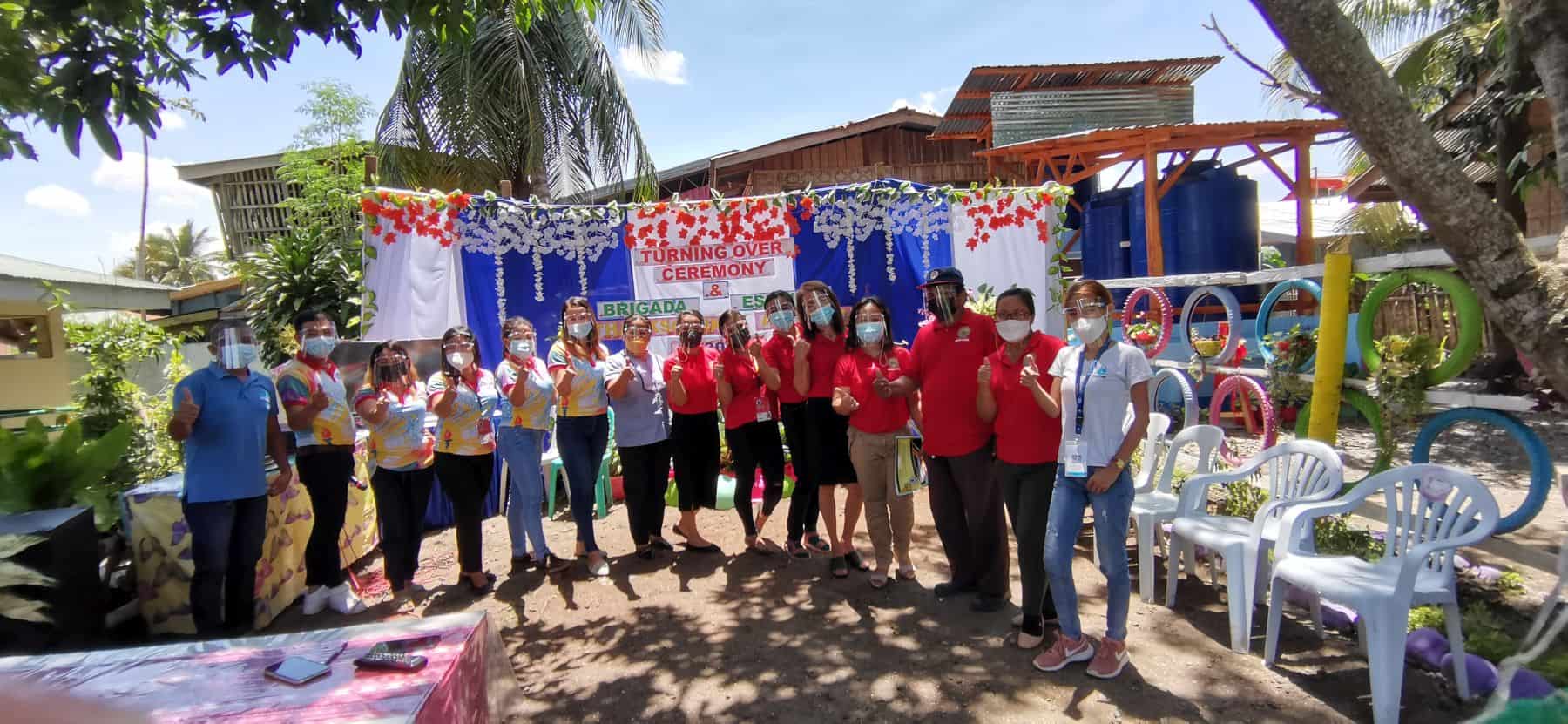 *Name changed for security