This colorful concoction will soon be life-saving soap.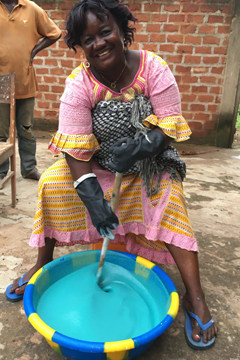 Students and teachers in the Democratic Republic of the Congo (DRC) are trying out a new initiative making their own soap from a simple, affordable recipe that will help keep kids and communities healthier.
Washing hands with soap and water could cut diarrheal disease-associated deaths by about half, according to the World Health Organization. That is a lot of lives saved considering diarrheal disease currently kills more than half-a-million children each year.
When Samaritan's Purse Canada installs a school water filter, they also provide latrines and handwashing stations, as well as offering training in good hygiene practices, creating health clubs led by students who become advocates for the cause.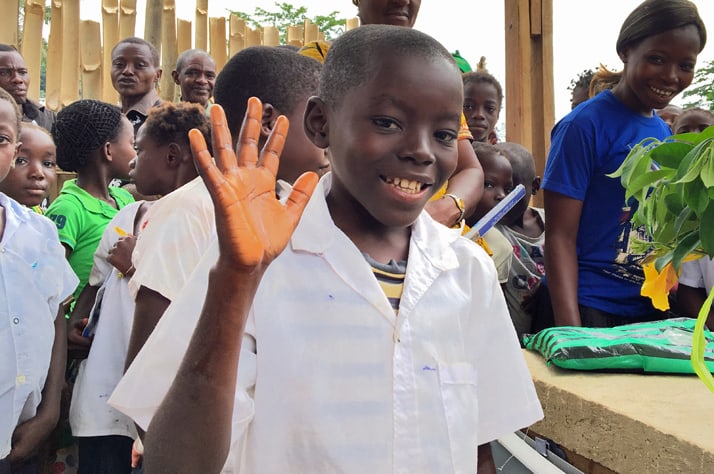 "When students are healthier, we know that absenteeism decreases, and when parents are confident that they are sending their kids to a healthy school that can provide their kids with safe water, latrines and handwashing stations, overall enrollment increases too," says Samaritan's Purse Canada water projects manager Ron Orcajada who recently returned from visiting schools in the DRC to see how schools and lives are being transformed.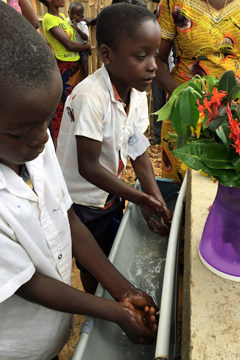 Our water projects in the DRC have also had a life-changing spiritual impact. Seven more schools now have a Samaritan water filter thanks to the work completed there in 2017. One principal said enrollment increased from 240 students to 400 after they received their filter and latrines.
Samaritan's Purse Canada partners with local churches in the DRC to develop water, sanitation and hygiene (WASH) teams equipped to serve both homes and schools. During a previous WASH project in the DRC, about 3,800 people heard the Gospel (more than doubling an original goal of 1600), and 520 people made the decision to follow Jesus.
In 2018, with the help of Canadian donors, we hope to reach 57 more schools around the world.
To help bring good health and hope to more homes and school around the world, please consider making a gift to our water projects today.