"Adults in El Salvador often don't believe in us, but you Canadians do. Through these programs, teenagers are going to be shaped by the Word of God and then make our country better."
While we were working with local Christian partners in the struggling Central American nation of El Salvador, they told us that children and teenagers there needed a safe place to learn crafts, be taught life and vocational skills, and receive straightforward Bible-based direction in their lives.
So now, in the capital city of San Salvador, we are using donations from Canadians to do just that for hundreds of young people.
The ministry hosts children and young teenagers each Saturday and Sunday, plus three weekday evenings. They crowd into the house of Jose Victor Dominguez and his wife Delia to learn crafts, computer skills, relationship-building, and resume-writing—little of which would be available through other channels.
Jose Victor and Delia also provide HIV AIDS awareness lessons. As well, every session with the children features biblical teaching and a message of Christ's salvation.
We praise God that in the last three months alone, He has worked through our partnership with Jose Victor and Delia to bring almost 90 participants in this youth ministry to faith in Jesus Christ, "who keeps covenant and steadfast love with those who love him and keep his commandments" (Deuteronomy 7:9, ESV).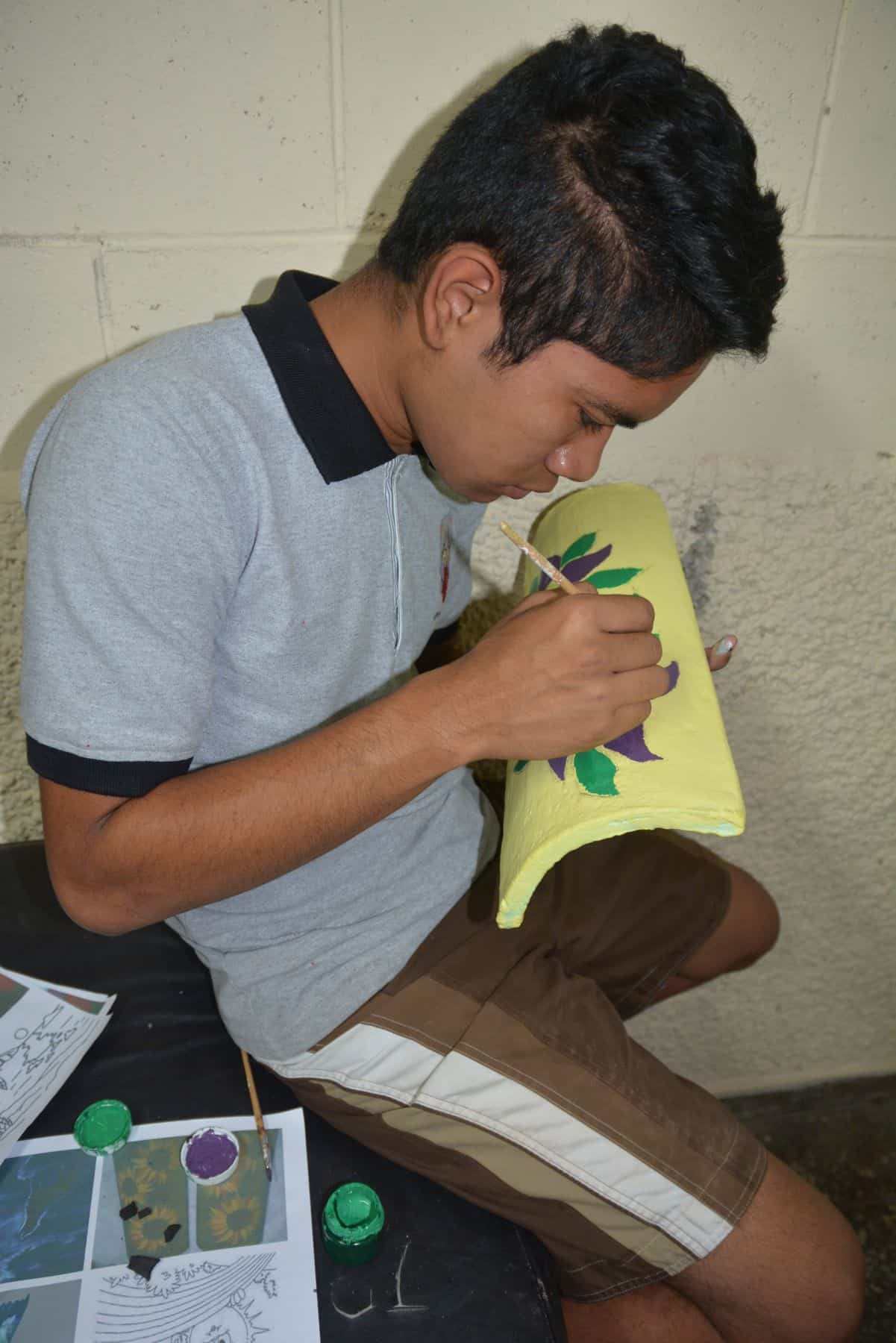 Donations to Samaritan's Purse were already funding several youth-focused soccer leagues in El Salvador through which the Gospel is being shared. When Jose Victor was helping with the soccer, he felt God telling him the children needed more attention and time. That's when the other teaching began.
"I realized the kids needed a quiet place to deal with all these other things," he says. "God is the One calling them to Christ. I just tell them about Jesus."
Ada Catalan, a youth leader in the ministry, notes: "This is a place where we can help the kids focus on positive things. We're like their second parents. They often don't get the attention they need at home, but they get it here."
Ada's thankfulness to Canadians for their support of the youth ministry goes as far as declaring that "adults in El Salvador often don't believe in us, but you Canadians do. Through these programs, teenagers are going to be shaped by the Word of God and then make our country better."
She encourages Canadians to continue supporting Samaritan's Purse's work in El Salvador: "Trust in us. We won't let you down."