More than 800 trained and equipped volunteers help over 250 homeowners in B.C. and New Brunswick.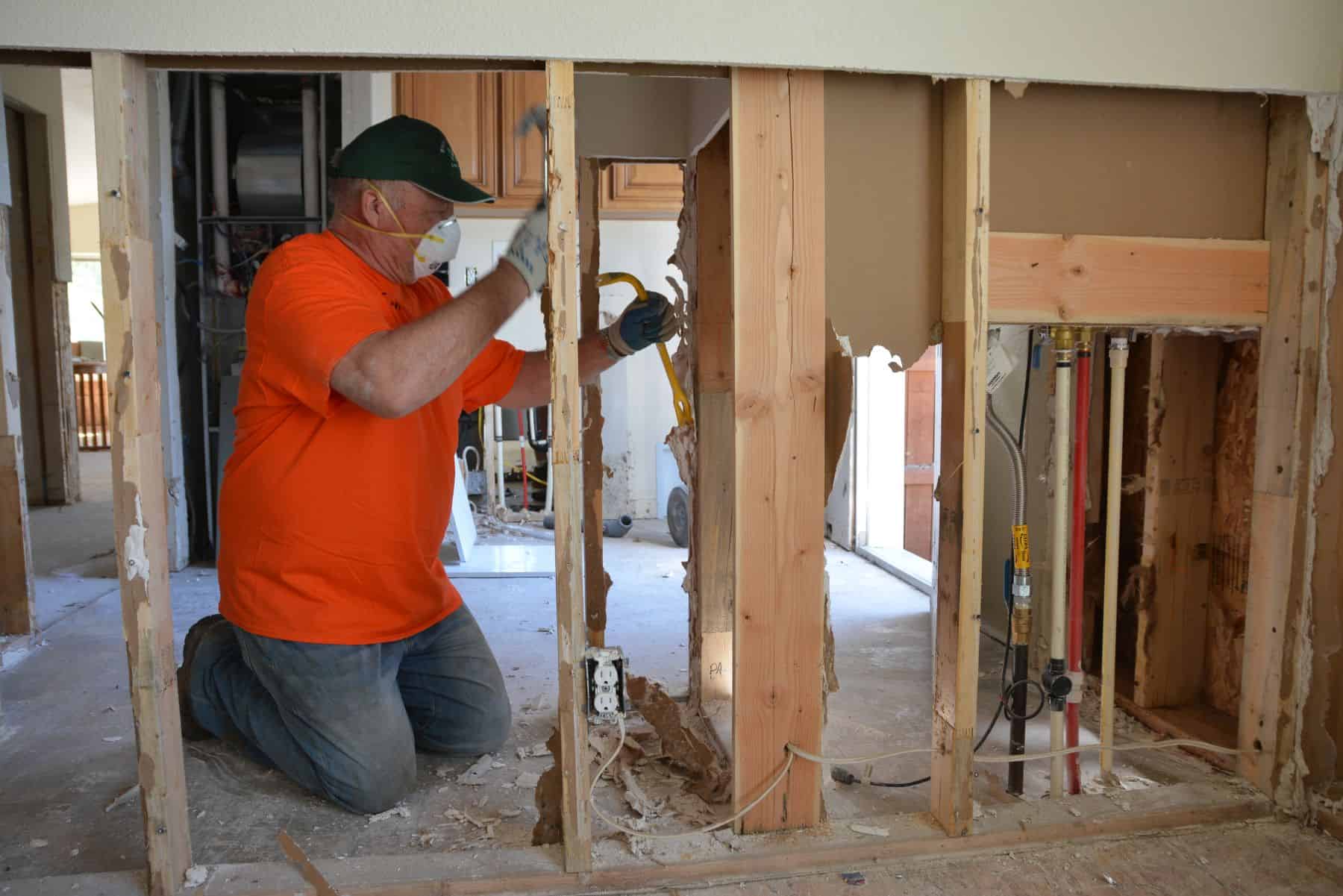 When two communities on opposite sides of the country suffered staggering damage from flooding in May 2018, Samaritan's Purse was there to offer physical and emotional help in Jesus' Name.
In New Brunswick, Samaritan's Purse used donations from people like you to move one of our specially equipped Disaster Relief Unit tractor trailers to the Fredericton area. Thousands of people were devastated when the Saint John River burst its banks, causing one of the worst floods in the province's history.
After establishing a home base at Journey Wesleyan Church in Fredericton NB, we spent six weeks working with churches and community groups in the region to recruit, train, equip, and deploy more than 450 volunteers.
Those volunteers cleaned out almost 150 homes and prepared them for repair—all at no cost to the homeowners. It was the fifth time in 10 years that we've helped New Brunswick residents recover from flooding.
"The size of this flood meant there was a tremendous amount of work to be done," said Andy Northup, who managed our New Brunswick deployment. "So it was a blessing to have so many volunteers from New Brunswick and other parts of Canada come and help us out."
Across the country, the southern British Columbia town of Grand Forks was severely affected when flooding from the Granby and Kettle rivers damaged hundreds of homes. This was the worst flood in the region in more than 70 years.
Driving our Calgary-based Disaster Relief Unit west, we set up at River Valley Community Church and worked through more than 370 volunteers to clean out nearly 120 damaged homes, again at no cost to the residents.
"Mudding out flooded homes and getting them ready for repair is hot and dirty work," said Greg Schmidt, who led our efforts in Grand Forks. "But seeing the gratitude on the faces of residents made it all worthwhile. It was an honor to be Christ's representative to people in crisis."
Our work was especially appreciated because many of the flooded Grand Forks homes were owned by seniors with chronic health issues and with no insurance, because most insurers won't cover houses built on flood plains. If insurance is offered, it is often far too expensive for many residents to purchase.
In both deployments, Samaritan's Purse volunteers were accompanied by crisis-trained Rapid Response Team chaplains from our sister organization, the Billy Graham Evangelistic Association of Canada. They offered a listening ear, a shoulder to cry on, and when appropriate, prayers with volunteers, residents and anyone else in need.
You can be part of this vital Canadian disaster relief work through your donations and prayers. Please link arms with us so that together we can "work heartily, as for the Lord and not for men" (Colossians 3:23, ESV).