Disaster Relief Unit and team heads to Fox Lake, Alberta.
Canadian Relief Projects
080504
A 14-vehicle convoy, including one Disaster Relief Unit tractor trailer, left our Calgary ministry center to begin responding to needs in Fox Lake, Alberta.
The community, about 850 kilometers north of Edmonton, suffered catastrophic damage from one of the hundreds of wildfires that burned across Alberta this spring. More than 200 structures, including 100 homes, have burned in the community of around 3,700 people.
The Samaritan's Purse convoy carries everything volunteer relief teams will need to help the community remove debris, take down dangerous trees, and sift through the ashes of homes for any items that survived the flames.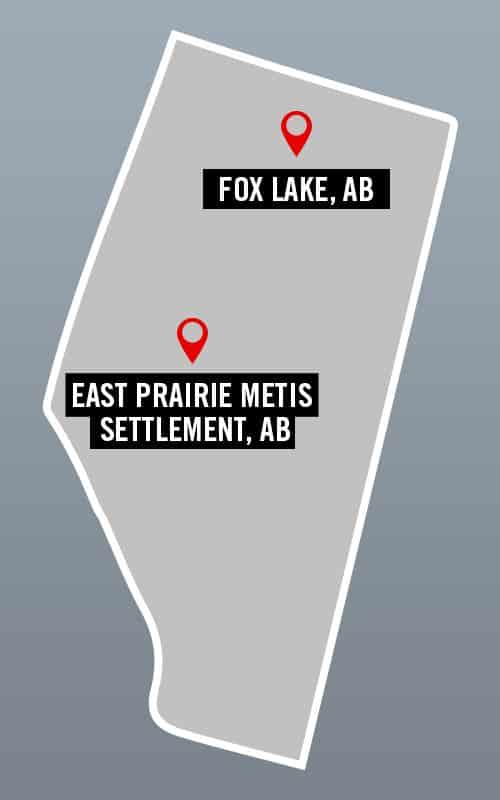 Fox Lake is only accessible by ice road in the winter. In summer, a barge is needed to carry supplies, including our relief equipment to the community.
"Please pray for the residents of Fox Lake as they return home. Many are coming back to ashes. Our team is going to serve these families in Jesus' Name and walk alongside them as they begin a long road to recovery," said Brent Davis, director of Canadian ministry projects for Samaritan's Purse Canada.
Our team is working closely with the leadership of the Little Red River Cree Nation, of which Fox Lake is a part.
Nearly 20,000 people have been forced to flee out-of-control fires throughout Alberta since the beginning of May. Though many fires continue to burn, rainy weather has allowed evacuation orders to lift in some regions.
Early in May, Samaritan's Purse distributed 100 heavy-duty cleaning kits to help residents of East Prairie Metis Settlement, Alberta, clean their homes contaminated by smoke and ash.
We are also praying for a quick end to wildfires in Atlantic Canada, including those outside of Halifax, Nova Scotia. Our team is coordinating emergency support with the provincial authorities so that we are positioned to respond when appropriate.
Please continue praying for all who are facing this terrible and early wildfire season. Please remember the firefighters battling the blazes and our teams moving to share God's love and help families return home.
"Bear one another's burdens, and so fulfill the law of Christ" (Galatians 6:2)
*This story was originally published on May 25 and updated on June 5.