Desperate families receive critical aid from our local partners.
The death toll continues to rise as Pakistan experiences its worst flood in recent history. The normally arid region has transformed into a lakelike landscape over the last months as extreme monsoon rains submerge homes, roads, crops, and livestock.
Samaritan's Purse is working with our local partner to meet the most pressing needs of survivors. Through your generosity we are distributing emergency food, safe water, and shelter materials in Jesus' Name.
"Most of these people who have been affected work at brickyard factories or on farms," our partner shared during a food distribution to 300 families in one village.
"Right now, because of the raining and the floods, people are not able to have food, water, or anything to live. Today we are here to bring hope…"
More than 33 million people have been affected by the floods. 1,300 people have lost their lives – and a third of them are children, and at least 3,500 others have been injured. Those numbers are growing every day. Meanwhile millions of acres have been engulfed by water as rain continues to fall and rivers overflow—spelling ruin for families who depend on crops and animals for their livelihoods. In the few places where water is receding, damaged homes and infrastructure are revealed.
"Millions of people are suffering in Pakistan right now as a result of the worst flooding in decades," said Jason Martens, Samaritan's Purse project manager. "But events like this are also an opportunity for the floodgates of God's love to be poured out and received. And that's why we're working with the local church to provide food, shelter, and clean water to thousands of families, sharing hope with those in despair."
"Thank you very much for your partnership, your faithfulness, your prayers," our partner expressed with deep gratitude. "We are better together."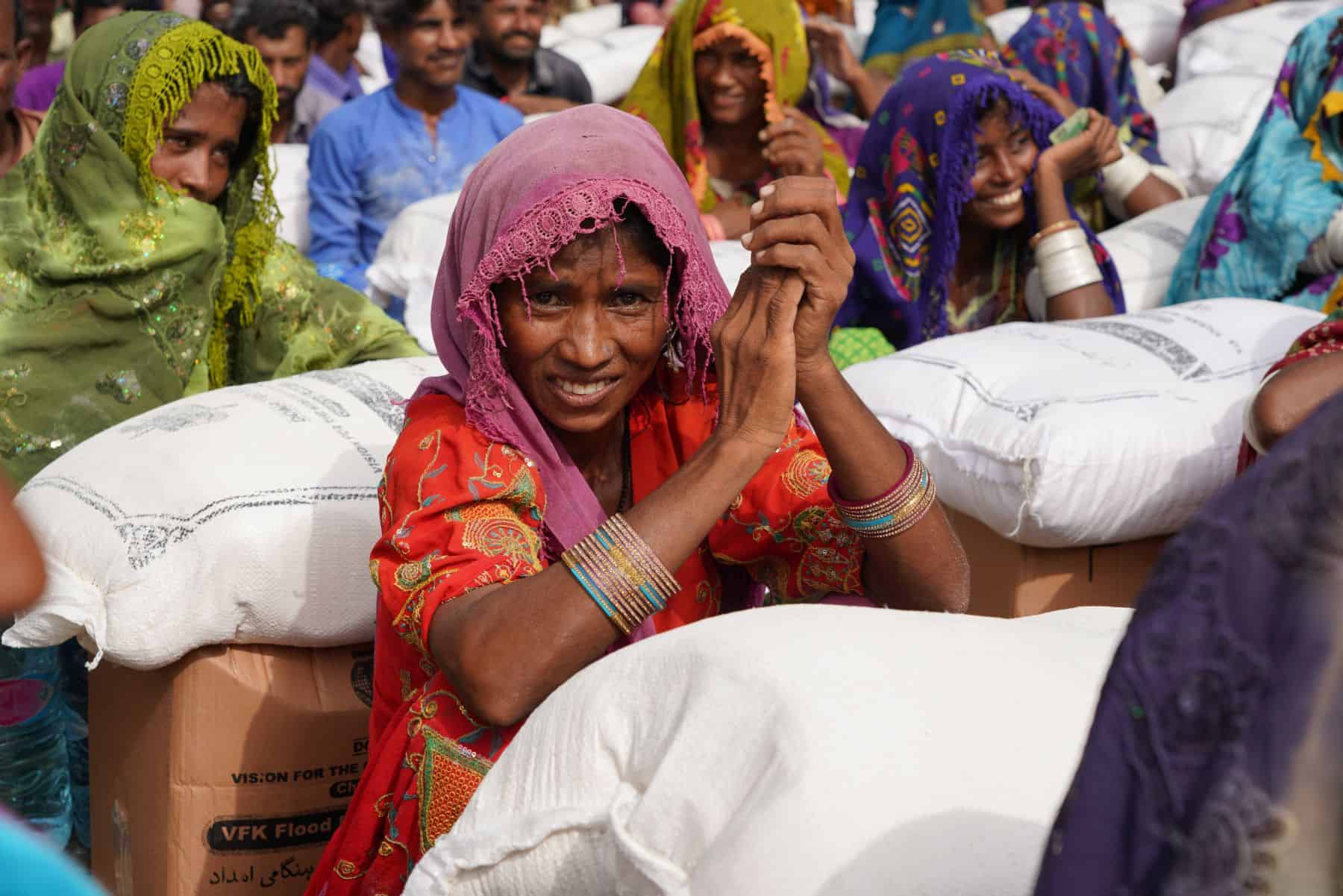 Note: This article was originally published on August 31 and updated on September 6.