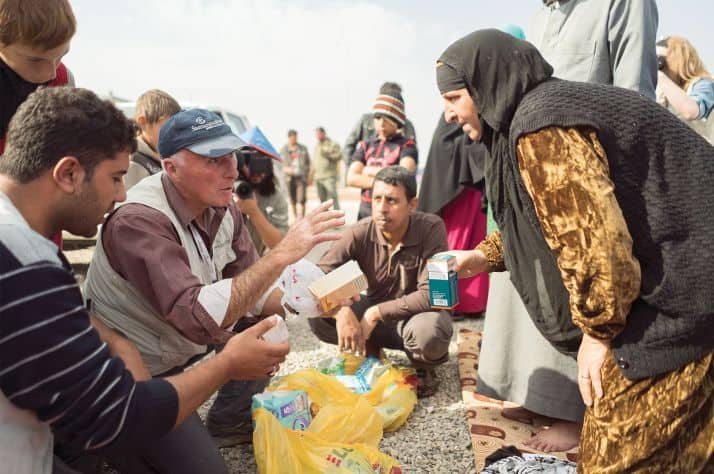 Middle East Crisis
Samaritan's Purse is helping families in this part of the world who are being persecuted for their faith in Christ as well many families are already struggling with poverty, conflict, or illness receive the physical and spiritual aid they so desperately need.
Hundreds of thousands of Iraqi refugees have sought refuge in the Kurdistan region, where we have a field office and where churches in the Kurdish capital of Erbil are partnering with us in welcoming and caring for refugees. We've set up hundreds of tents for displaced families and provided over 14,000 people with food. We've also distributed mattresses, cribs, baby clothes, shoes, pillows, and Bibles, not only in Iraq but other states in the region.
Your financial support and prayers are urgently needed for us to continue ministering in Jesus' Name to suffering families in the Middle East.