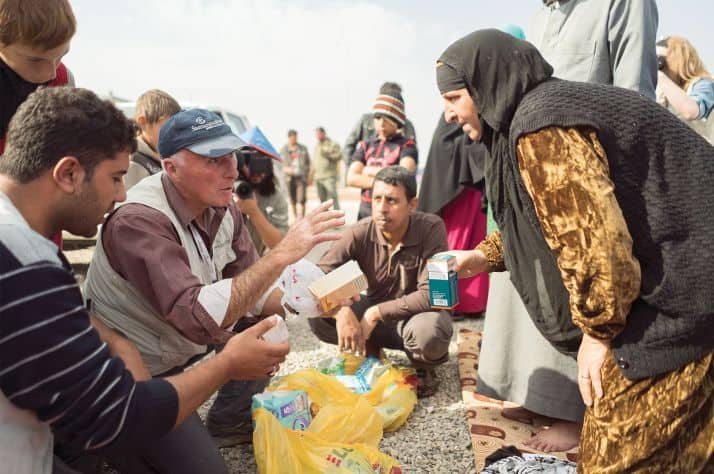 Middle East Crisis
Samaritan's Purse is helping families in this part of the world that are struggling with poverty, conflict, or illness. Many are being persecuted for their faith in Christ.
In the fall of 2017, we handed our 50-bed emergency field hospital over to the Iraqi Ministry of Health and now continue to serve the displaced in other ways. For almost nine months, Samaritan's Purse provided expert care and Christian compassion to critically injured children and adults hurt by gunfire, land mines, mortar rounds, car bombings, and improvised explosives. Our revolving medical team of expatriates and nationals treated nearly 4,200 patients in total.
Hundreds of thousands of refugees have sought refuge in the Kurdistan region, where we have a field office and where churches in the Kurdish capital of Erbil are partnering with us in welcoming and caring for refugees. We've set up hundreds of tents for displaced families and have provided more than 15,000 households with food. We've also distributed mattresses, cribs, baby clothes, shoes, pillows, and Bibles, not only in Iraq but other states in the region.
We also provide spiritual support, children's programs, health care, and training to help people earn an income as we assist people displaced by ISIS providing relief in Jesus' Name.
Your financial support and prayers are urgently needed for us to continue ministering in Jesus' Name to suffering families in the Middle East.