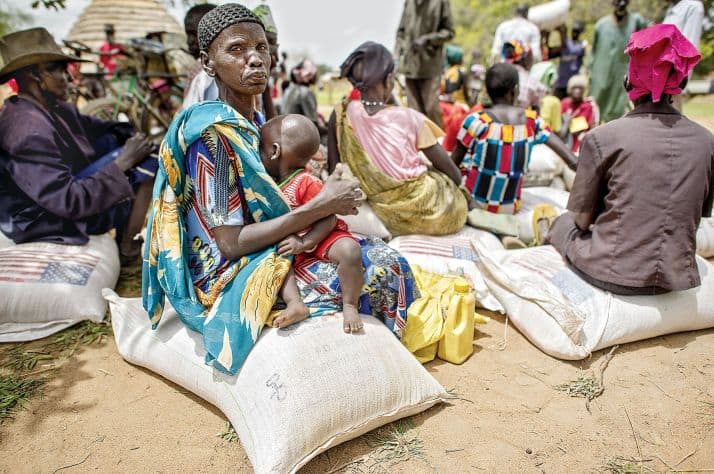 East Africa Crisis Response
Samaritan's Purse is providing much-needed assistance in East Africa and is continuing to meet urgent needs as a food and refugee crisis is anticipated to impact millions of lives.
In early March, the United Nations (UN) reported that more than 17 million people in Africa were facing a hunger crisis as a result of conflict, climate change and drought with South Sudan declaring a famine.
The number of South Sudanese refugees is expected to continue through 2017 and the United Nations High Commissioner on Refugees (UNHCR) says the South Sudan refugee situation is unprecedented. More than 1.9 million people are displaced internally and about 1.7 million have fled the country, with over 800,000 taking refuge in Uganda alone, according to UN statistics. Almost nine out of every 10 South Sudanese refugees arriving in Uganda is a woman or child, and many of the children are unaccompanied.
With a worsening drought in Kenya, millions struggling with food security in Ethiopia as well as the surrounding East African countries and so many on the move amidst violence and famine, a devastating loss of lives is anticipated without intervention. The millions in crisis need food, clean water and sanitation and a means to provide for their families in order to survive and to become self-sufficient.
Your financial support and prayers are urgently needed for us to continue ministering in Jesus' Name to those suffering through these trials in East Africa as we seek to provide life-saving assistance, a future and hope.