Franklin Graham Update | 
June 2023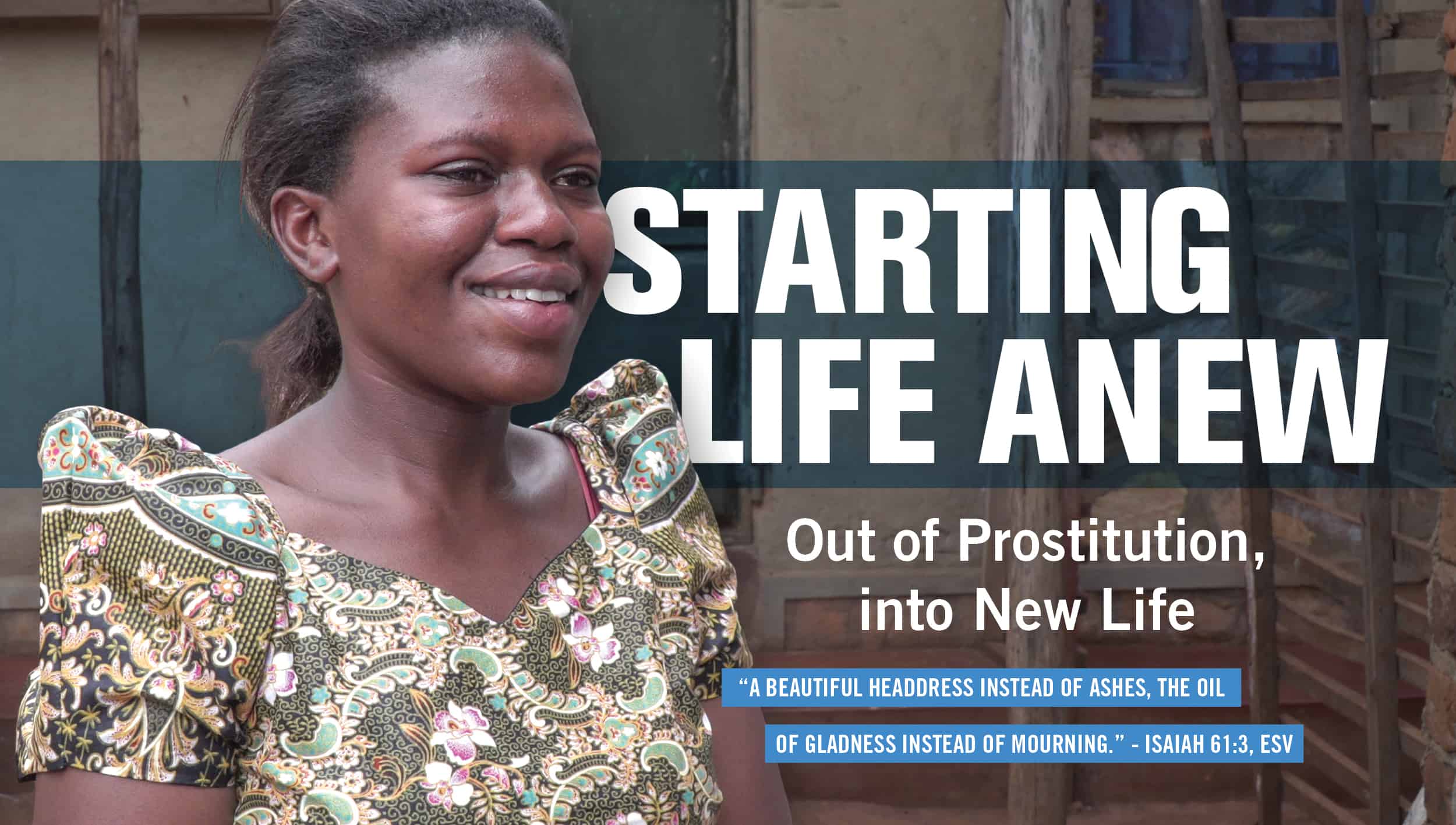 Dear Friend,
The Bible gives us several examples of the way Jesus showed God's love for women—even those who were scorned by society.
The Gospel of John tells us of a Samaritan woman Jesus met at Jacob's well. Samaria was a bad neighborhood by Jewish standards, and the woman was living in sin after five broken marriages. Yet Jesus did not shun her. Instead, he asked her for a drink of water, engaged her in conversation, and shared with her that He was the long-awaited Messiah. The Bible tells us, "Many of the Samaritans from that town believed in him because of the woman's testimony," and after He spent a couple of days teaching them, "many more believed" (John 4:39, 41, ESV).
At Samaritan's Purse, many of our worldwide projects reach out in the Name of Jesus to help local women who are vulnerable to abuse, human trafficking, and unspeakable exploitation. As we demonstrate God's love and help them find better job opportunities, the Gospel comes to life for them.
We want to share with you the stories of how God is working through one of our partners in Uganda—a project supported by Samaritan's Purse Canada that offers safe housing, Biblical counseling, literacy classes, and job skills training. In the past year, more than a dozen women reached through this project have trusted Jesus Christ as their Lord and Savior. The stories of what these women have been through are intense, but the transforming love of God is far greater.
Thank you for your prayers and support for Samaritan's Purse as we work to save lives, relieve suffering, and to take the Gospel to the ends of the earth. May God bless you.
Sincerely,



Franklin Graham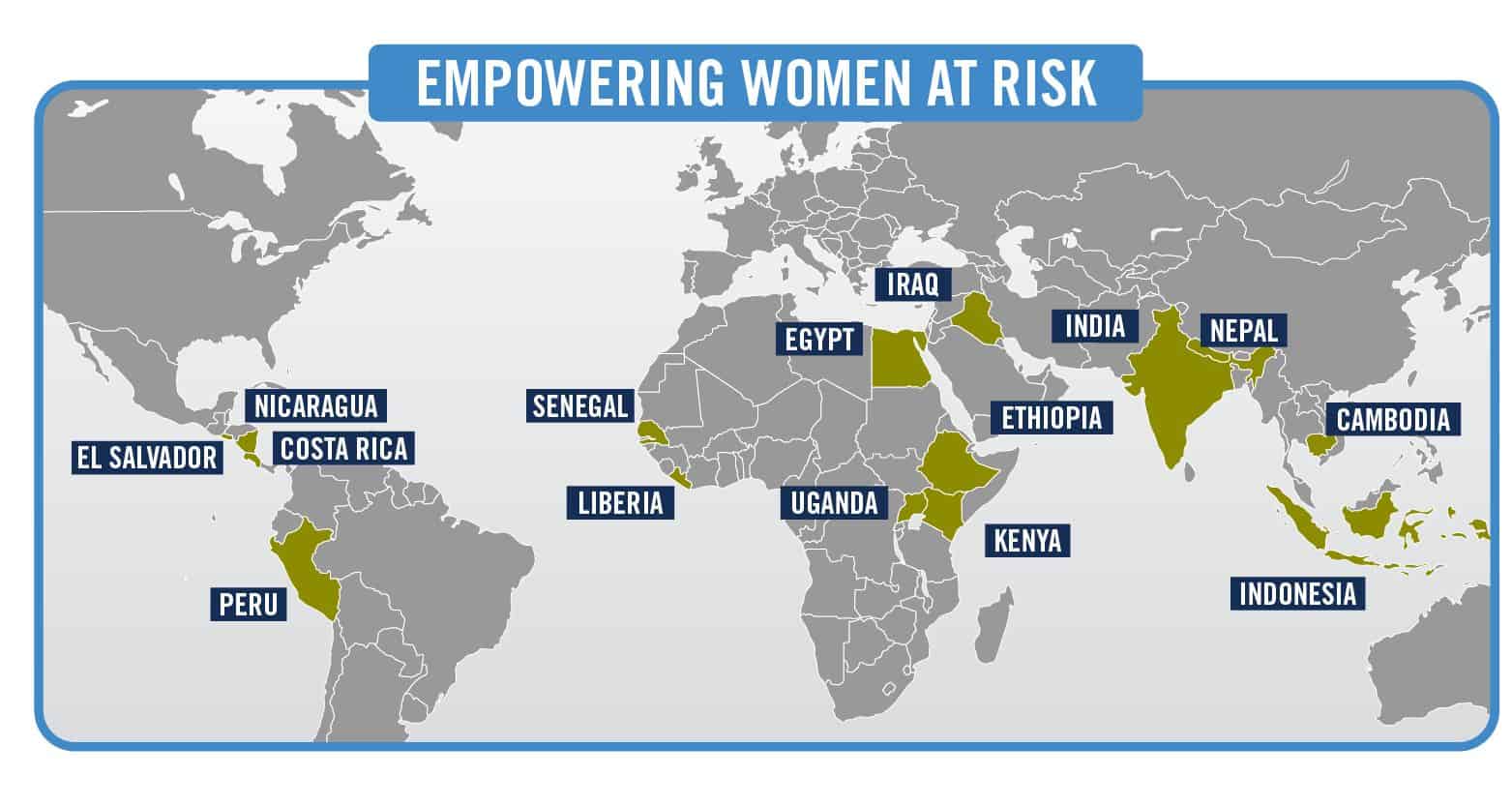 Rebecca's Story
From Heartbreak to Hope in Jesus
With a determined look in her eye, Rebecca* gently and skillfully styles a classmate's hair as part of her training to be a stylist. There is much for her to learn this year—not only about hairdressing, but also about forgiveness, healthy relationships, and basic life skills.
Giving up would mean falling back into prostitution—a risk Rebecca won't take.
"I can't be more grateful for the things God has done in my life," she told us. "I am free and feel lighter, as I am not carrying any baggage of hatred for myself, God, and others."
God used prayers and support of people like you to give Rebecca her freedom. Through our partner in Uganda, she is now part of our yearlong rehabilitation program that helps women escape from a life of exploitation. She is receiving safe housing, Biblical counseling, literacy education, job skills training, and the love of Christ.
"I have managed to overcome the hurts and resentments that were in my life," Rebecca shared. Her hairdressing instructor added, "Rebecca is one of the best in class. She is positive about the future and has big dreams of owning her own salon."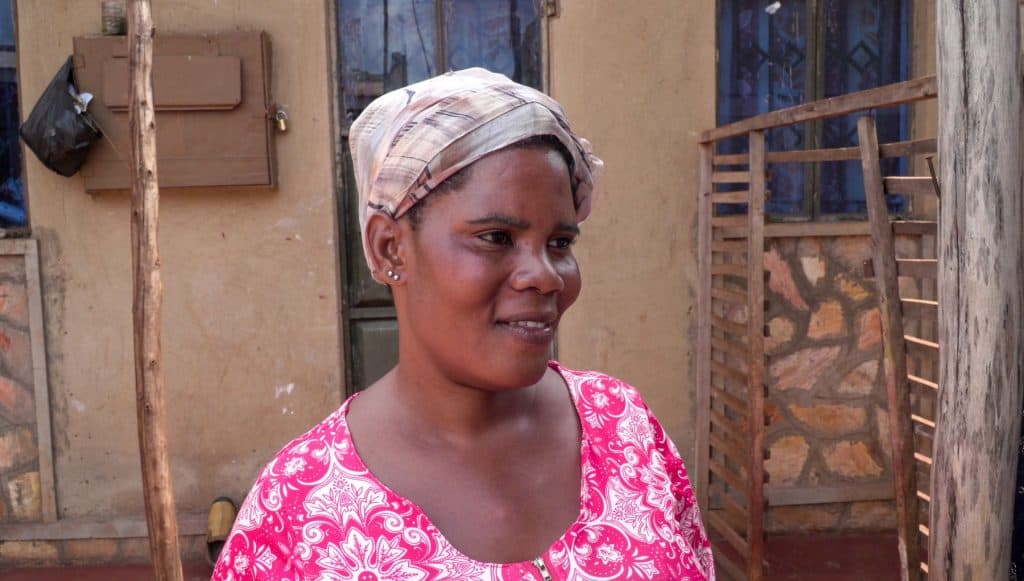 But just a few months ago, Rebecca wasn't dreaming about future possibilities—she was drowning in the terrible pain of her past and present. Like countless women around the world, desperation and abuse had dragged her into prostitution. Her parents died when she was young, leaving Rebecca and her siblings to fend for themselves. "After my parents' death, relatives could not even look out for us, and we were hungry all the time," Rebecca recalled. "We did not go back to school."
An older brother finally took them in, but their situation was far from stable. As Rebecca grew older, she started working as a housemaid. "I was always cheated, and men wanted to sexually abuse me," she said. She resorted to working in bars, but she was still at the mercy of unjust bosses who withheld her pay. Exploitation was also a constant threat. Eventually, without money to survive, Rebecca gave in to customers' explicit requests.
Spiraling downward into prostitution, she faced terrible physical, emotional, and spiritual hardship. "So many times I would cry and wish to be dead," she shared. "I often wondered why God left me to suffer so much."
That's when a conversation with our partner changed the course of her life. She decided to join our rehabilitation program, and since then, has experienced God's unconditional love.
"I accepted Jesus to be Lord and Savior of my life," she declared. And she isn't alone.This year—with the help of your gifts—our partner expanded its yearlong program capacity from 10 to 15 women, and all of them have started life anew in Christ!
When students graduate from the program, they're connected with supportive local churches and receive follow-up care from our partner for at least 12 months. They reintegrate into the community as changed women—hairdressers, caterers, and tailors who now have "a beautiful headdress instead of ashes, the oil of gladness instead of mourning, the garment of praise instead of a faint spirit" (Isaiah 61:3, ESV).
With our partner in Uganda, we are the only organization operating in two infamous districts outside the capital city of Kampala. We've also started a drop-in center there, where women caught in prostitution can access counseling, health education, and the Gospel message.
Together, we have the opportunity to keep sharing the hope and healing found in Jesus Christ alone.
*Name and photo changed to protect privacy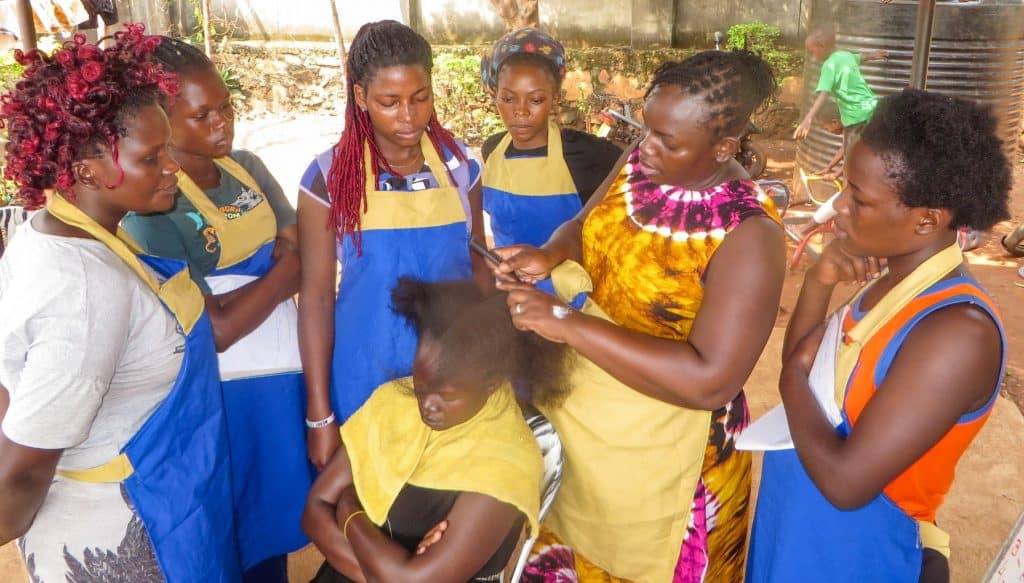 ---
Ways You Can Help
Pray
Pray for freedom for women and girls trapped in sexual exploitation today. Ask God to lead our teams, partners, and local churches to reach them with hope and healing in Christ. Pray for the women journeying through the yearlong rehabilitation programs in Uganda and Ethiopia. Pray for open hearts to the Gospel.
Donate
Women's Projects
Help women and children escape sexual exploitation and start life anew. With $150, you can provide vital job skills training in areas like hairdressing or sewing. Your gift of any amount can share in the $500 cost of giving one mom and her children a year of safe housing.
Where Most Needed
Every day, thousands of people around the world depend on Samaritan's Purse for food, water, medical care, and other assistance. Your gift to "Where Most Needed" provides the resources—including personnel, materials, supporting services, and equipment—to fulfill this mission of relief and evangelism worldwide.