Franklin Graham Update | July 2023 
Fighting hunger
in
Jesus' Name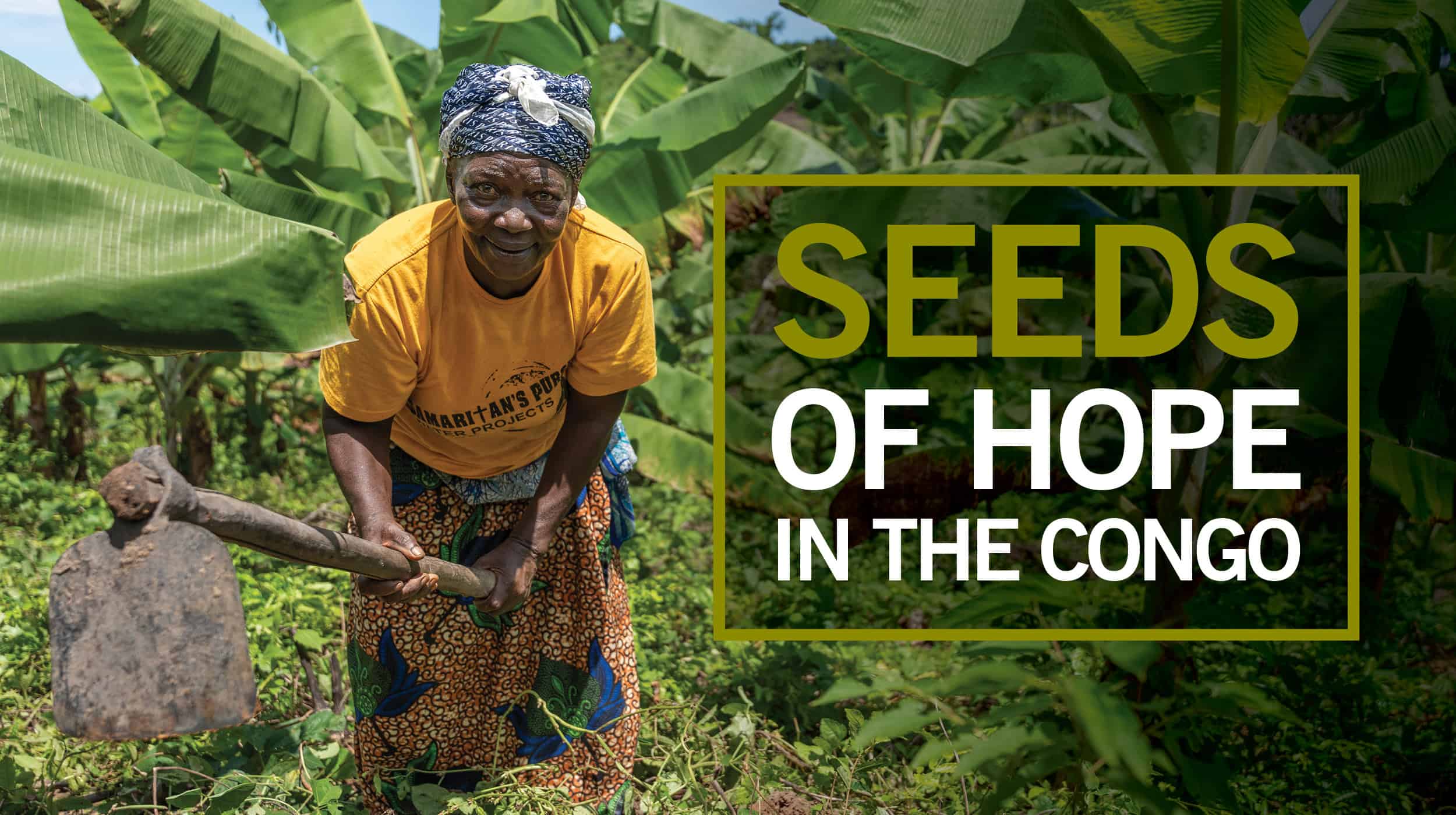 Dear Friend,
Experts say the Democratic Republic of the Congo (DRC) has the potential to be the breadbasket of Africa. But the impoverished nation has struggled to harvest that potential, so 24 million of its citizens are going hungry today, including 5 million children who are malnourished.
Most of the population are subsistence farmers who struggle to grow enough food to feed their families—much less their neighbors or their nation.
Samaritan's Purse has a long history of ministering to the hungry by training and equipping farmers, providing specialized supplements to help malnourished children grow, and delivering truckloads of food to people around the world who are starving because of conflicts where they live.
In the DRC, our teams and Christian partners are working toward a long-term solution to help farmers increase their harvests and tap into that potential. As we work alongside them, God gives us opportunities to share the message of eternal hope through Christ.
Samaritan's Purse has been working for decades in the DRC, supporting missionary hospitals, treating victims of an Ebola outbreak, and handing out Operation Christmas Child shoebox gifts.
Everywhere that God calls us to work, we are committed to sharing the Gospel of our Lord and Savior, Jesus Christ. "And Jesus said to them, 'I am the bread of life. He who comes to Me shall never hunger, and he who believes in Me shall never thirst'" (John 6:35).
On behalf of hurting people in the DRC and around the world, thank you for your faithful prayers and generous support for the work of Samaritan's Purse. May God bless you.
Sincerely,



Franklin Graham
---
Elizae's Song
ABUNDANT CROPS AND GOD'S GOODNESS IN THE CONGO
The Democratic Republic of the Congo (DRC) is a land rich in natural life, from rolling grasslands to lush jungles and the mighty Congo River at its heart. But life can be agonizingly difficult for the people who live there.
Many of its 95 million inhabitants survive day to day. What they earn, collect, or cultivate each day is what they eat each night. There is no room for error. Just one bad day—a strike of unseasonable weather, a jump in food prices, or a bout of sickness—can mean desperation. It's one of the many reasons the DRC is at the forefront of a growing global hunger crisis, and it's also the world Elizae lives in every day as she raises her four children in rural DRC.
Scraping a living from the land is a struggle for Elizae and her husband. They work hard, but their crops don't produce enough to sustain their family. "Life is very difficult getting food or even having money to send my children to school. We are a moneyless people," she said.
"I LOVE TO SING THE GOOD THINGS GOD HAS DONE."
– ELIZAE, CONGO
Yet, today, as Elizae works in a new banana field near her home, a smile breaks across her face, and a song rises from her lips: "Give thanks to God for all the things He is doing," she sings. "He is a very good God when we are in trouble. He is a very good God always."
Elizae sings because of God's provision for her through an agricultural project made possible by partners like you. "I love to sing the good things God has done," she beamed.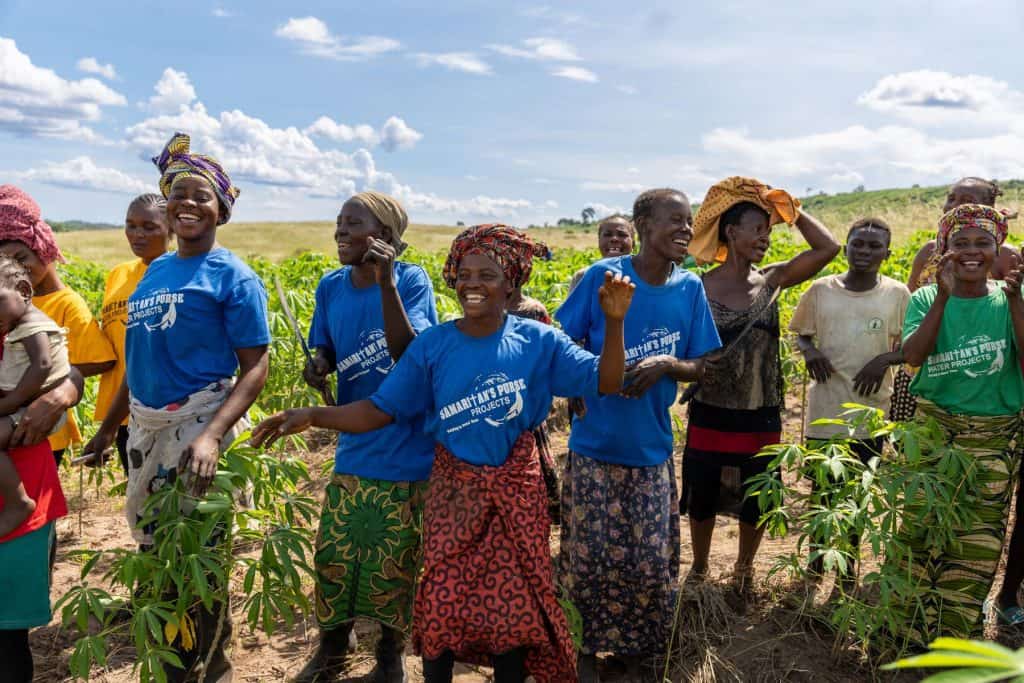 SONG OF HOPE: ELIZAE'S VILLAGE SINGS IN GRATEFULNESS TO GOD IN ONE OF THEIR NEW CASSAVA FIELDS.
The project began with a Samaritan's Purse team starting a farmer field school in the village. "Through the farmer field school, we regularly gather with the community to talk about how their crops are doing and teach them new techniques," said Flavian, one of our local agronomists.
By providing new tools and seeds, the team helped the community prepare five new hectares of banana trees and legumes. A short walk away, another field also brims with cassava plants and more legumes.
The big difference is these fields are being grown with natural, sustainable techniques to help them consistently produce abundant crops and reduce hunger and malnutrition.
"We are teaching them soil conservation," Flavian said. "For example, we taught the community to plant legumes with banana trees because they provide more food and income and help with weed control, natural fertilizing, erosion prevention, and shading the soil from the sun."
Other techniques they teach include rotating the crops to rest the land and not using fire to clear vegetation, all of which are based in preserving and working with God's creation, which opens doors to point to God, the Creator. The team also works with a local evangelist to show The JESUS Film and share the Gospel in these communities. "We are praying that God will help many people know Jesus," said one of the local pastors.
Elizae knows these blessings are in Jesus' Name. "My heart is grateful to God," she said. "When it's time to harvest, I will be able to get food for my family and income for school."
Adelle, a young mom working in the field near Elizae, also sees the growing crops as God's provision for her family. Having endured a difficult childhood herself, she has worried about her 2-year-old daughter, Wivette, who already shows signs of stunting from malnutrition.
"I came to this village to look for ways to survive," Adelle said. "This project makes it possible to plant good crops. It will help my family for the future."
Elizae agrees, and as she walks through the field at the end of the day, she closes with one final thought for those around her. "My prayer is to ask God to show His love to all people," she said. "I want all people to experience the love of God, join in the blessing from this project, and realize God is good.
"He is a very good God always."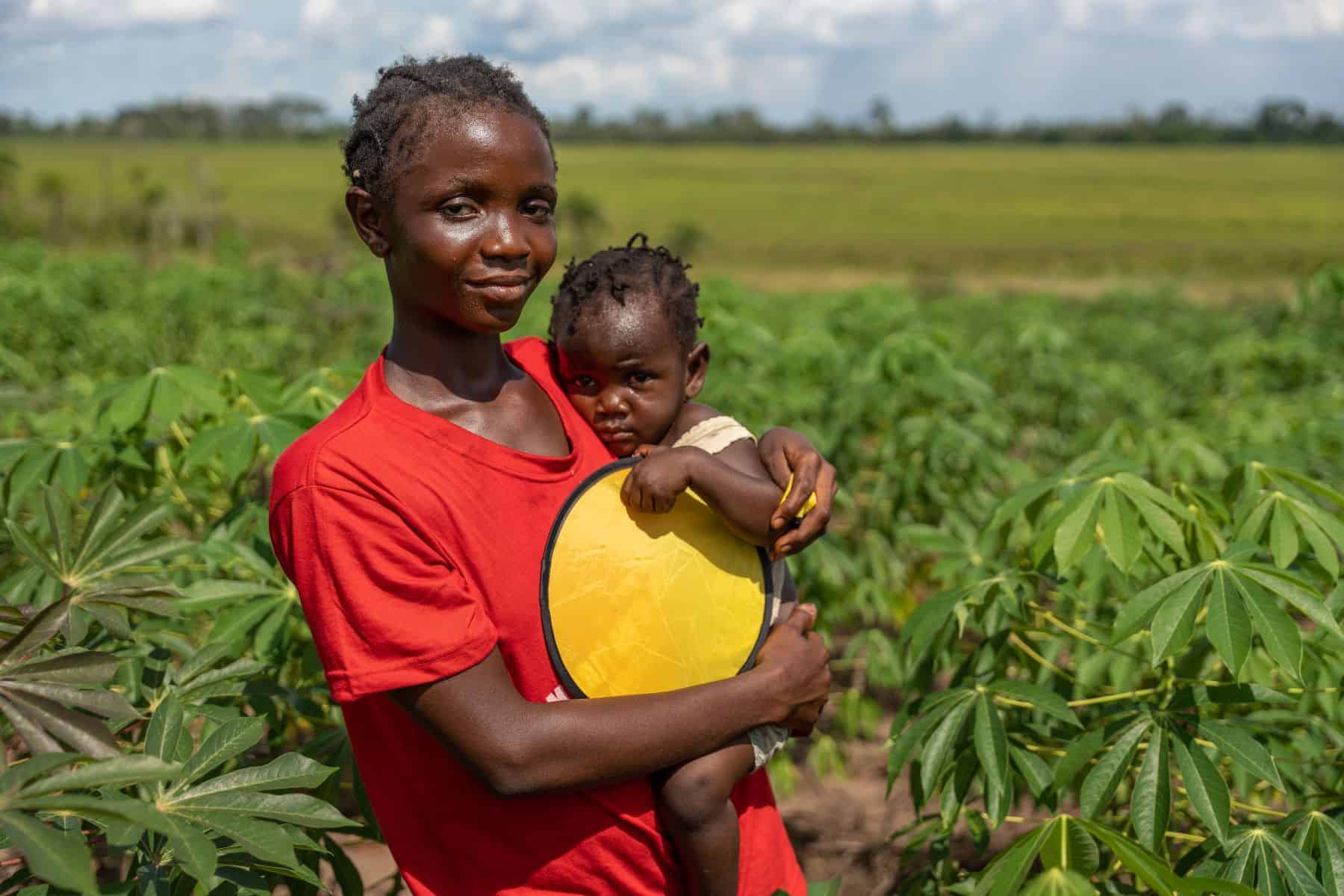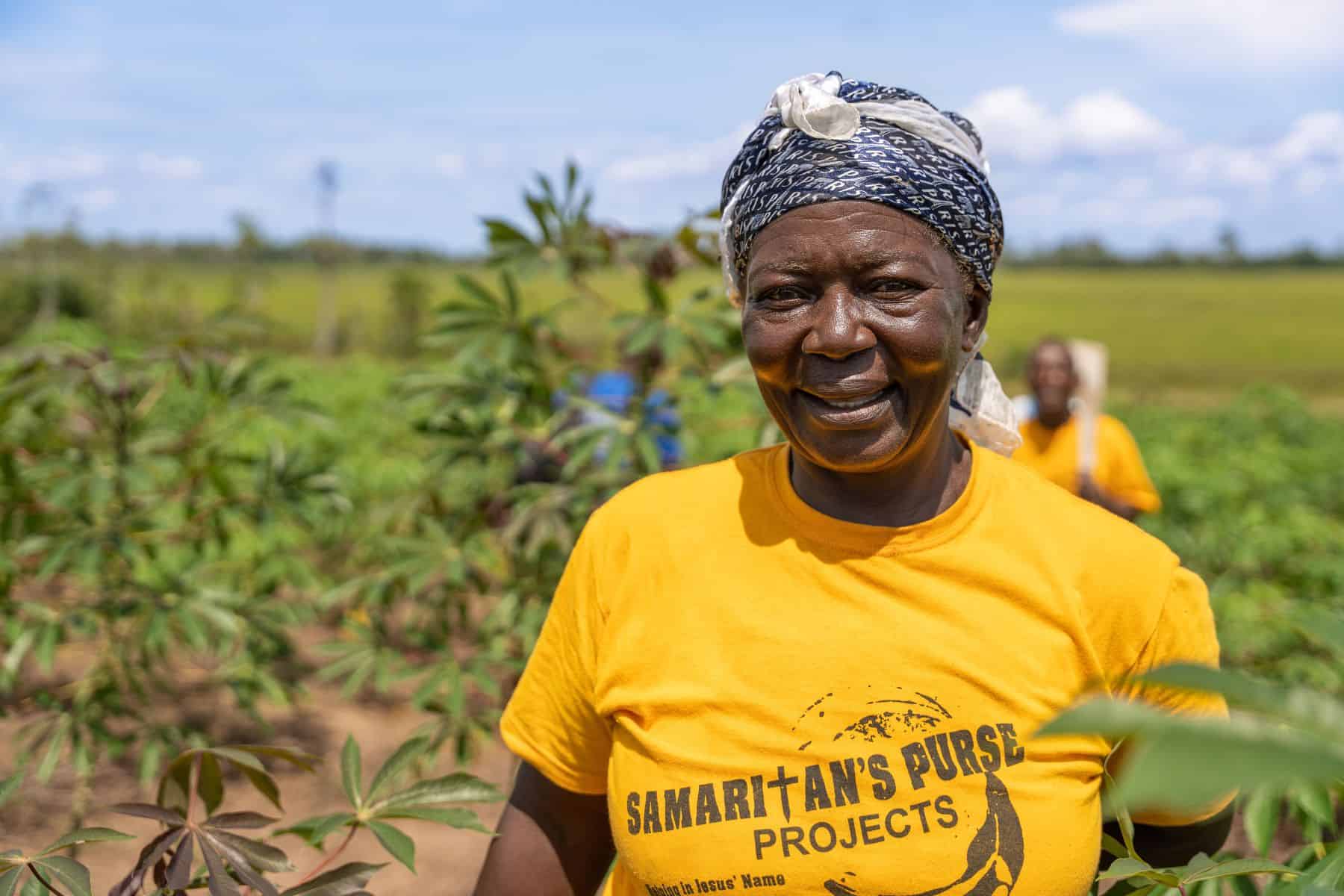 Behind the Scenes: Photos from Elizae's Village: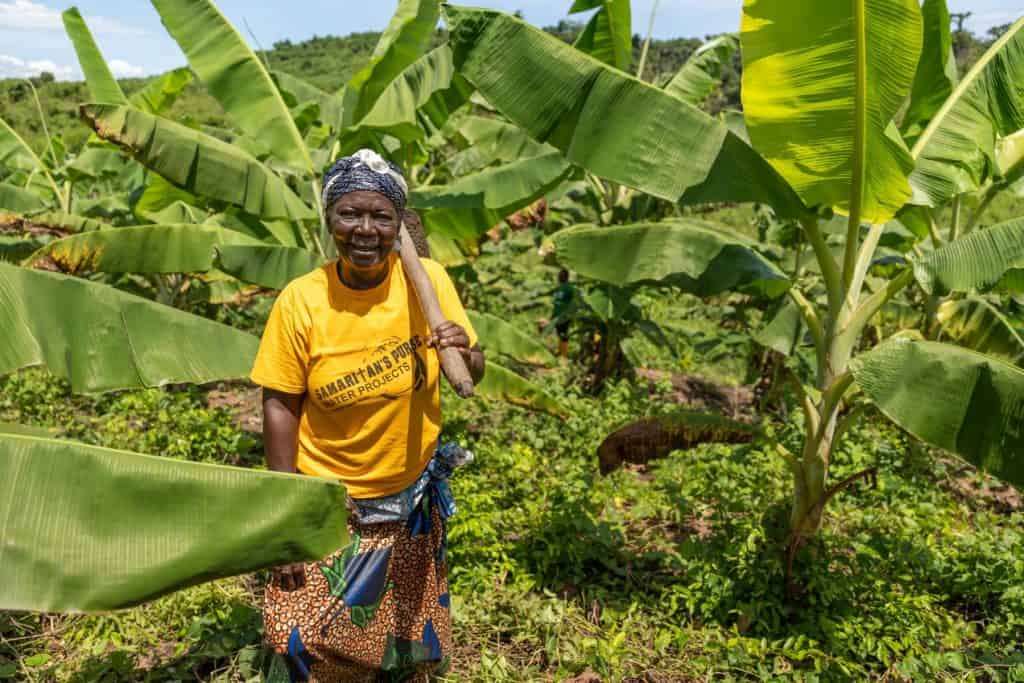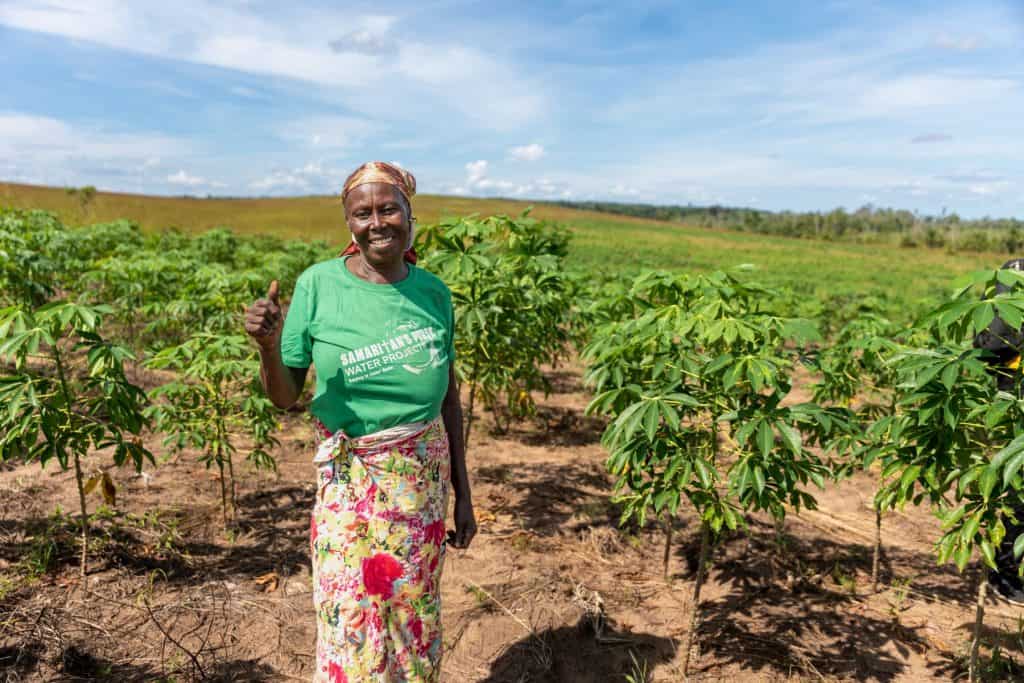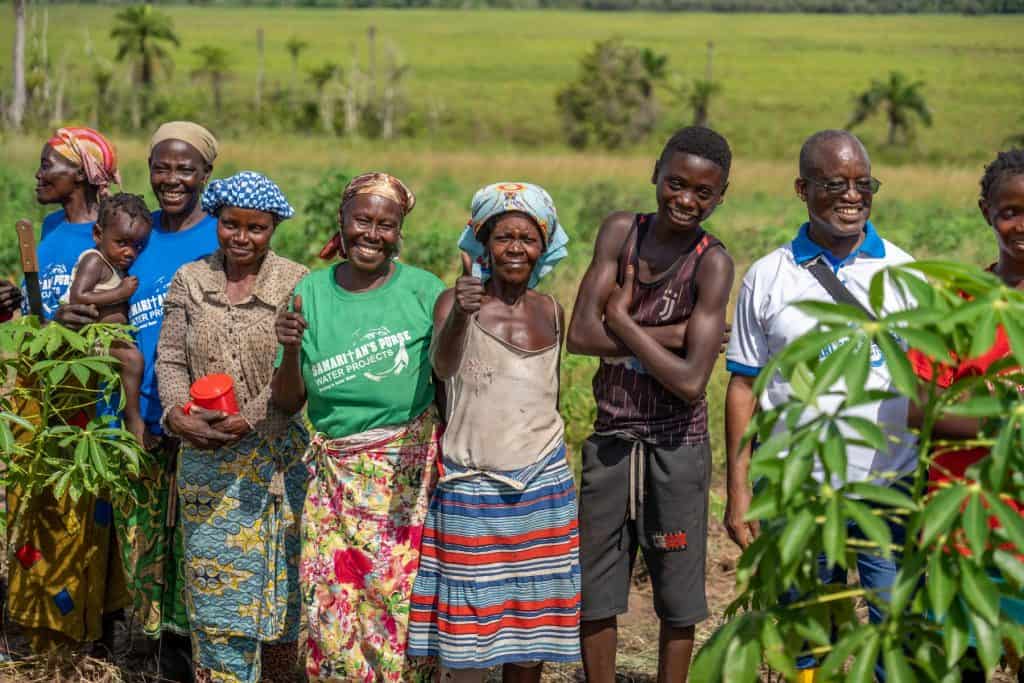 ---
Serving in the Ashes
RESPONDING TO CANADA'S DEVASTATING WILDFIRE SEASON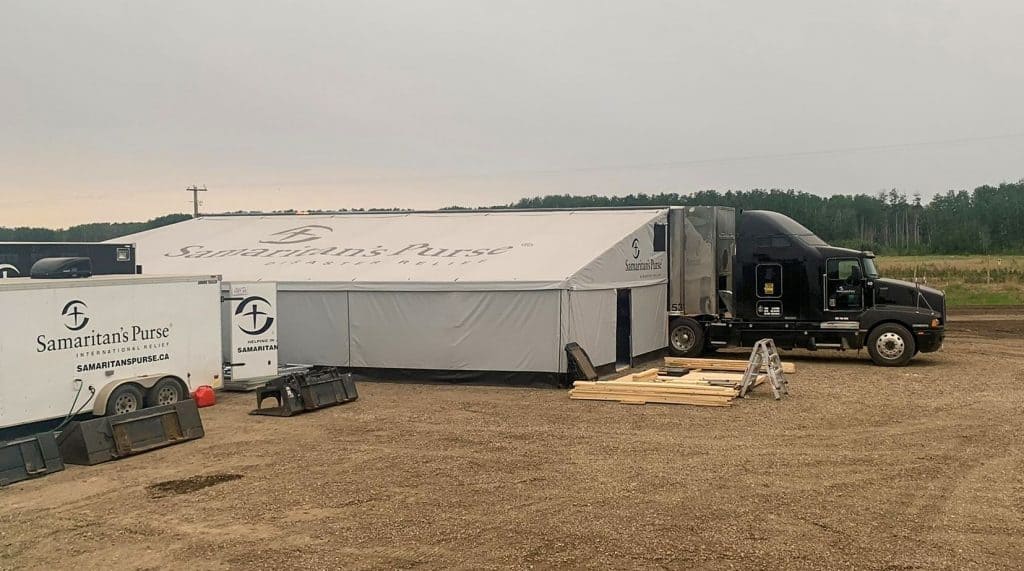 This year is on track to be Canada's worst ever for wildfires. Hundreds of blazes in almost every province and territory are leaving a terrible mark in the lives of thousands of people who have fled their homes. Many are returning to ashes.
Prayer and support like yours are sending Samaritan's Purse relief teams across the country to share the Gospel in word and deed.
In late June, a Samaritan's Purse Disaster Relief Unit tractor trailer left our Ontario warehouse bound for Nova Scotia's Shelburne and Barrington counties. A massive wildfire forced 6,000 people to flee and burned more than 60 homes. "We are thankful that Samaritan's Purse is willing to come because people in this area often feel forgotten," said Warren Gray Macleod, Shelburne's chief administrative officer.
In Quebec, a Samaritan's Purse team delivered food to wildfire evacuees from the community of Rapid Lake.
And in Alberta, a 14-vehicle relief convoy arrived near Fox Lake, where an out-of-control blaze forced 3,700 residents to evacuate and burned more than 100 homes. The remote community, over 750 kilometers north of Edmonton, is only accessible by barge.
Samaritan's Purse teams are partnering with the Little Red River Cree Nation to help residents begin recovery. Volunteers are clearing debris, removing dangerous trees, and sifting through the ashes for precious possessions.
On one of the first days, a team was able to find the belongings of a homeowner's son, who passed away just a few months ago. As they delivered the items, "it was a beautiful moment of compassion and love," said Andy Northup, program manager for the response.
"I could see that 'the LORD is near to the brokenhearted' (Psalm 34:18, ESV)," Andy continued. "It's humbling and an honor to be in this community as we work together through the response."
Please be praying for people across our country who are suffering in the face of these fires, and for the teams serving with the hope of God's love.
---
Ways You Can Help
Pray
Pray for projects working with local churches to address hunger in Jesus' Name. Pray for the crops growing in the Democratic Republic of the Congo and for the Gospel seeds that have also been planted. Pray for our volunteer teams working to help families in the aftermath of wildfires across Canada.
Donate
Food Projects
Help nourish the most vulnerable in a deepening hunger crisis. For $20, you can provide a family with hardy seeds to grow a life-sustaining garden. With $300, you can give everything they need to grow food for life, including seeds, tools, training, and ongoing support.
Canadian Relief Projects
Share God's love with Canadian families in crisis and help restore hope after hurricanes, floods, fires, and other disasters across our country. A gift of $80 will train and provide disaster recovery tools to a volunteer for one day. A gift of $500 helps clean up one home and offer recovery support to a family amid disaster.