Canadian Relief Projects - 080504
Canadian Disaster Relief
Telegraph Creek Wildfire
Update: September 27, 2018
Communities in northwestern B.C. are at high risk as one of the most dangerous wildfires in the province continues to burn out-of-control. Approximately 31 structures have been destroyed in Telegraph Creek and hundreds of families have been forced out of their homes—many with no choice but to flee hundreds of kilometers away.
The entire Telegraph Creek population of approximately 400 people has been evacuated, with members of the Tahltan First Nation making up a significant portion of the population. The evacuees are staying in several communities across the province, where they are waiting until it is safe to return home to see what remains of their houses and belongings. Samaritan's Purse's trained sifting crews helped wildfire victims recover precious belongings from the ashes, and also cleaned up and removed debris. We came alongside 21 homeowners and offered our assistance with sifting and helped salvage many precious belongings.
READ MORE:
Samaritan's Purse volunteers serve B.C. forest fire victims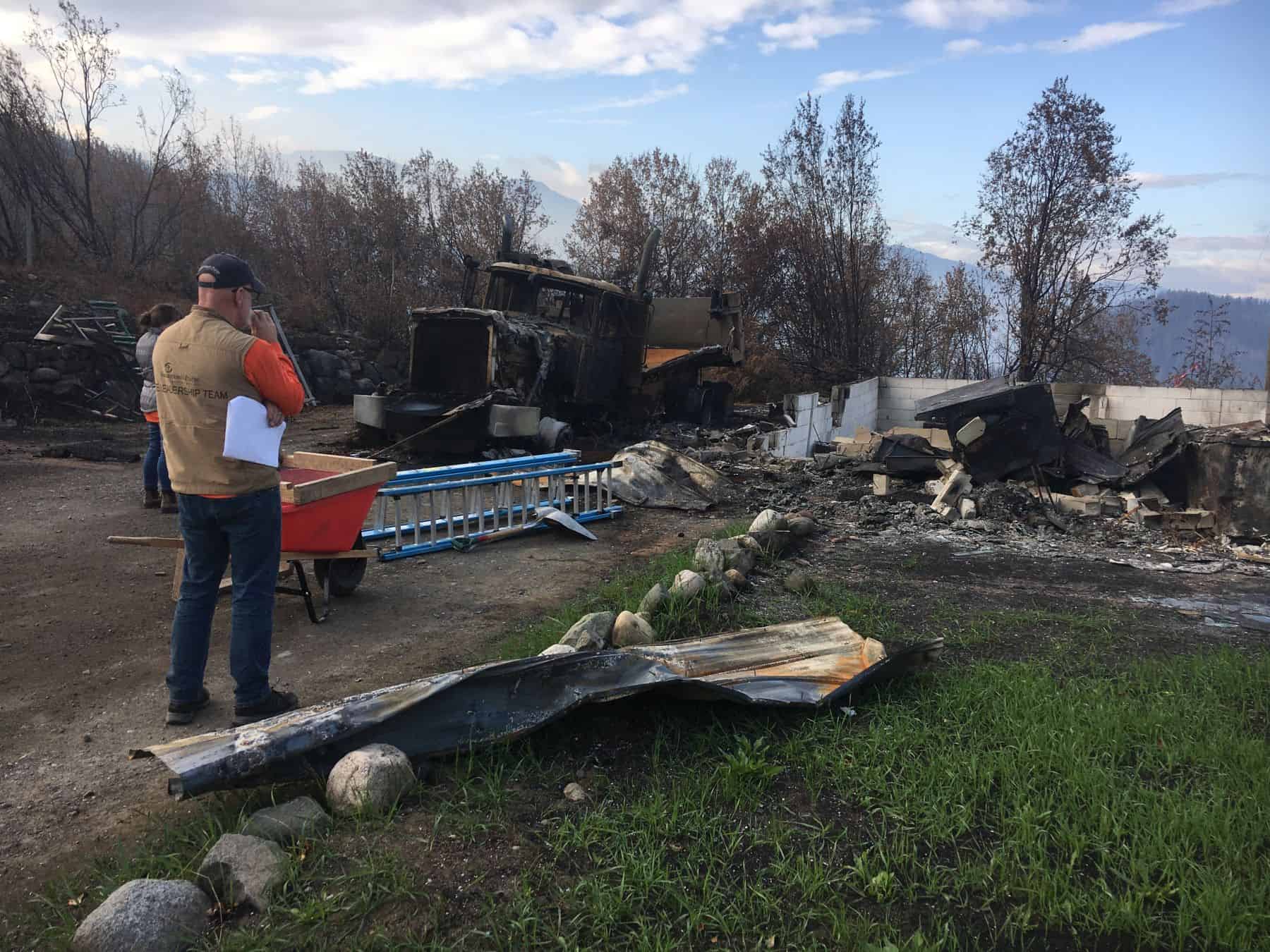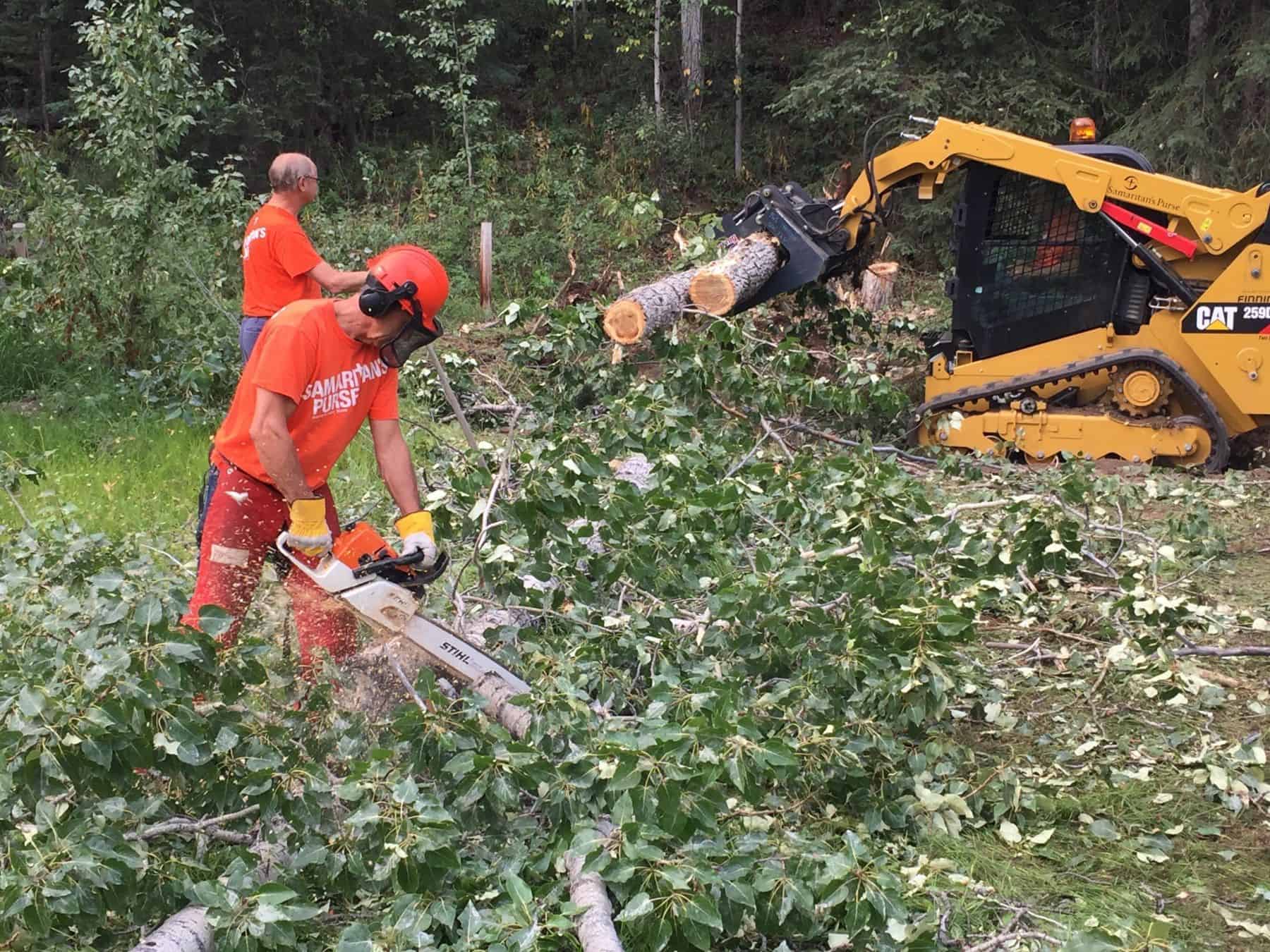 "We did two large sift jobs today," says response manager Andy Northup. "The first was for a 83-year-old elder in the community–beautiful lady and family. We had seven family members on site with us. They were all so kind and thankful for us sifting their home. The second was another elder of the community. Many tears were shed when they came on site, but again, by God's Grace we were able to find a few things and bring a little closure for the family."
"This has been a devastating and life-changing event for the Tahltan Nation, but it has also brought everyone together. Everyone is going to get through this together," said Torrye McKenzie, Information Officer at the Emergency Operations Center operated by local authorities including the Tahltan Band.
Chaplains from our sister organization, the Billy Graham Evangelistic Association, are also serving at the Dease Lake Ministry Centre to provide spiritual and emotional support to the community.
"We want to say thank you from all of us at the Tahltan Nation and the Emergency Operations Centre. We can't convey enough through words the extent of our appreciation for the support from donors and volunteers that have come to our aid in this time of need."
– Torrye McKenzie, Tahltan Emergency Operations Centre
Currently, Samaritan's Purse Canada is supporting evacuees, fire crews and community members with meals at our Dease Lake Ministry Center (about 100 kilometers from Telegraph Creek).
"The food alone that Samaritan's Purse is providing has been a huge support in holding this community together," said McKenzie. "People have a place to go. It's a central location where everyone's eating together and people are able to see familiar faces if they are feeling low that day."
The Dease Lake Ministry Center, which has become a hub for the community and a safe haven, is being used to feed fire crews, evacuees, and community members, and to store donations of essential supplies such as bottled water and hygiene items. Most importantly, the center is a place for people to come talk, share, and care for each other.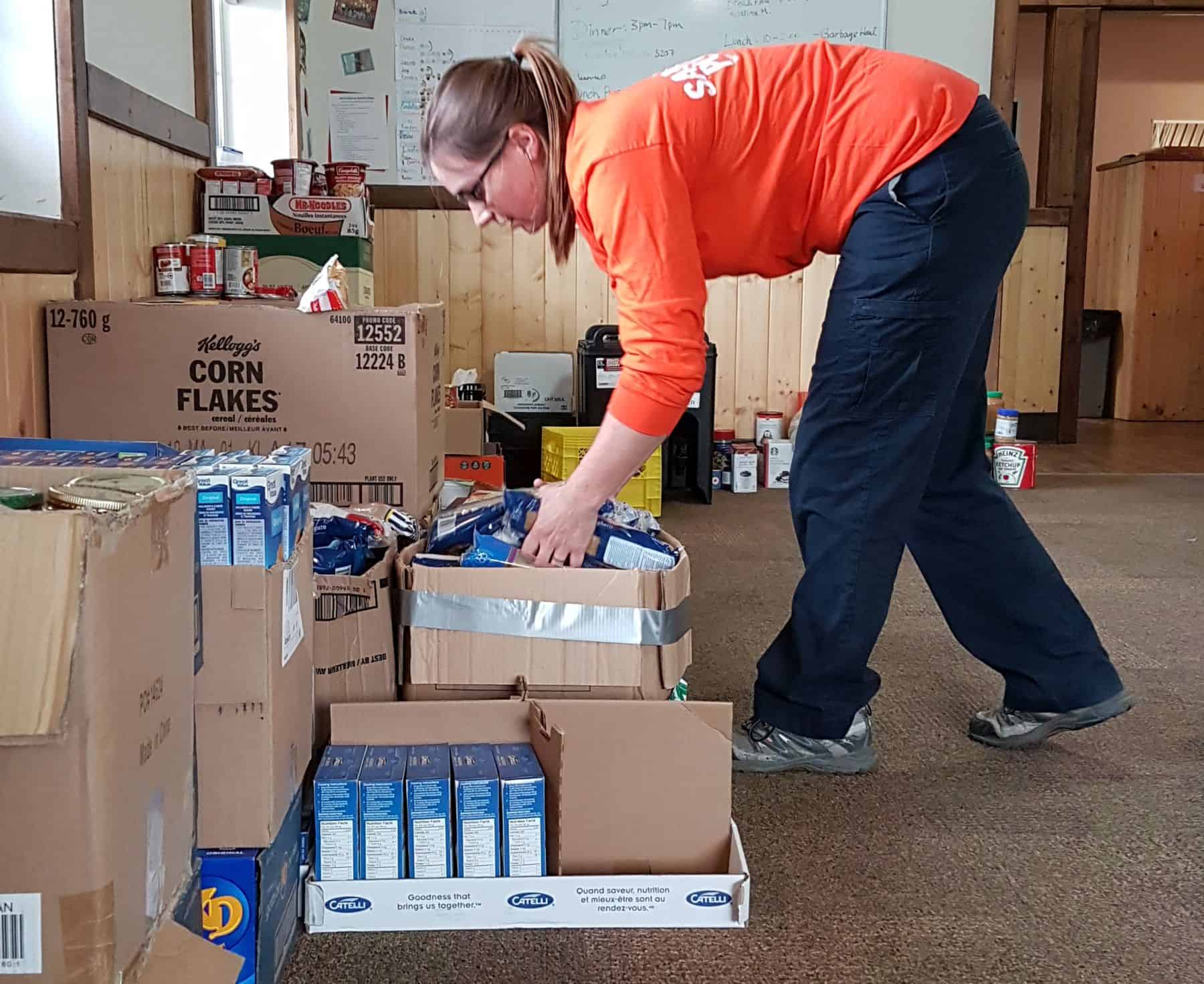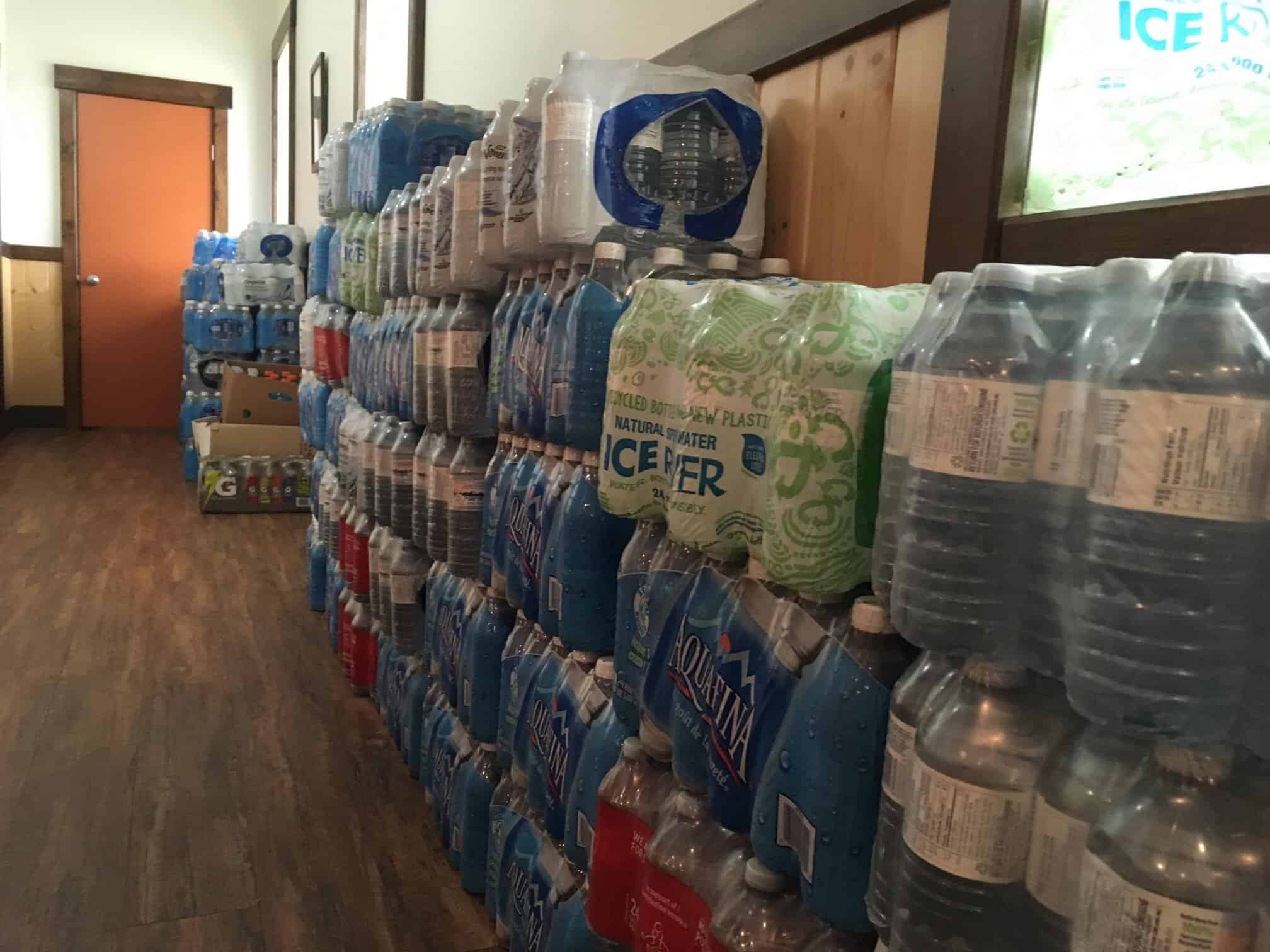 "This building has been such a blessing to the community," said center staff member Larry Nanninga. "It is Samaritan's Purse's presence in the community and it is very much appreciated. We hear it over and over how grateful people are."
Please pray for the families who have lost so much in this wildfire. Pray for the safety of everyone in the area and that God will work through our team to share His love with them, bringing hope and comfort in the midst of this disaster.
In recent years, Samaritan's Purse has helped victims of a wide variety of Canadian and international natural disasters including 2018 flooding in Grand Forks, B.C., New Brunswick, and Beiseker, AB; 2017 flooding in Vernon, B.C. and wildfires in Ashcroft and Williams Lake, B.C.; flooding in New Brunswick in 2014, 2012, 2010 and 2008; the catastrophic 2016 wildfire in Fort McMurray, Alberta; and flooding in Quebec, Ontario, southern Alberta, and Nova Scotia.
You can be part of this vital Canadian disaster relief work through your monetary donations and prayers. Please link arms with us so that together we can "work heartily, as for the Lord and not for men" (Colossians 3:23, ESV).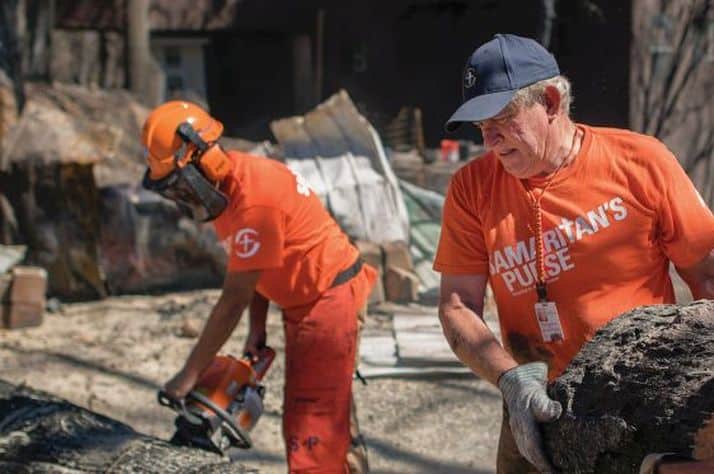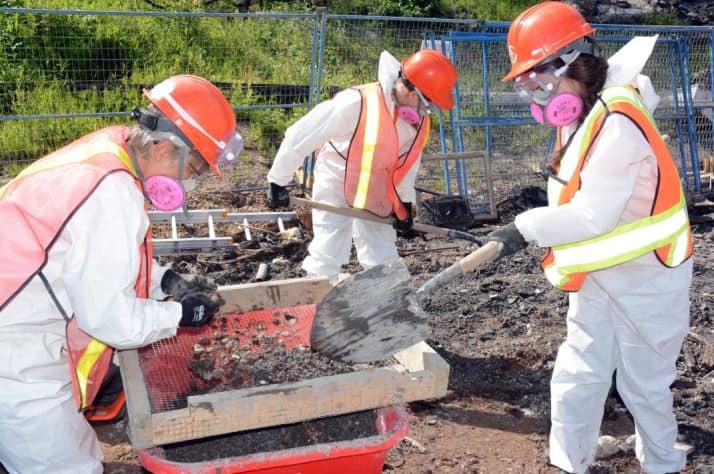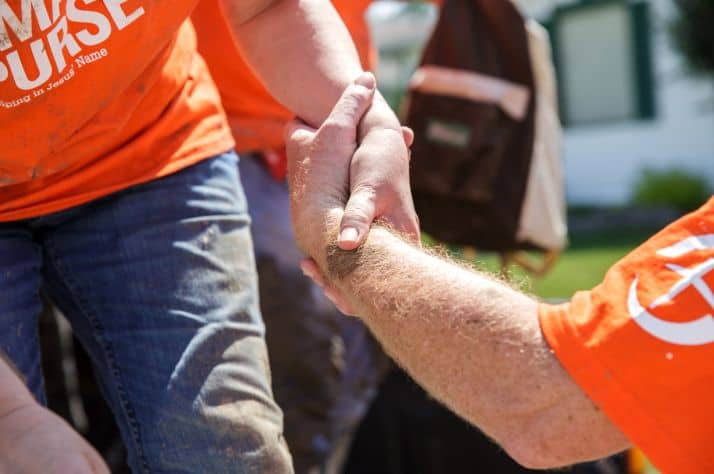 Canadian Relief Projects - 080504
Canadian Disaster Relief
Help Samaritan's Purse respond quickly to victims of disasters within Canada, providing not only physical assistance as people clean up and rebuild after floods, fires, and other disasters, but also emotional and spiritual support in the aftermath of tragedy.