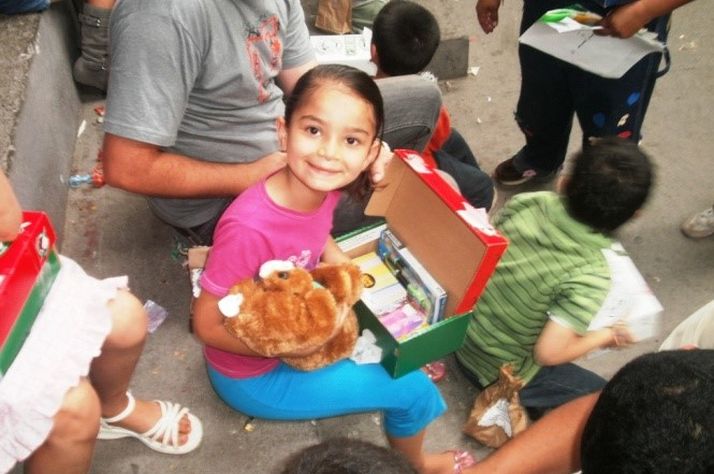 Nicaragua Water/OCC Team August 2020
Location: Nicaragua Dates: August 22, 2020 - August 29, 2020 Donation Amount: $3,500 /person Volunteers needed: 10-15 volunteers
You're invited to join Samaritan's Purse Canada on a journey to Nicaragua in August 2020 to help provide clean water for people living in need. In addition to water projects, team members will be able to participate in a few Operation Christmas Child shoebox distributions!
Project:
Samaritan's Purse Canada is taking a team of volunteers on an exciting trip to Nicaragua to help provide clean water for people in need. Our water program uses a participatory approach to engage families and communities in taking responsibility for their own health. Simple, Canadian-designed BioSand Water Filters are combined with culturally appropriate hygiene and maintenance education, as well as safe storage and sanitation initiatives to foster positive behavior changes and overall health improvements for families. The team will be hosted by our partner organization – The Fellowship of Evangelical Churches in Nicaragua (FIEMCA); they are committed to the implementation and proclamation of the Gospel of Jesus Christ in a holistic manner in order to achieve human transformation. You will work side by side with our national partners while living within the community that is benefiting from the filters.

In addition to water projects, team members will be able to participate in a few Operation Christmas Child shoebox distributions! Members will be able to participate in the distribution and Gospel presentation to see the impact these powerful boxes have on communities in Nicaragua.

Natural disasters and a long history of conflict have combined with other factors to make Nicaragua one of the poorest countries in the western hemisphere. Fewer than one in three Nicaraguans living in rural areas has access to safe water, and the distribution of income in Nicaragua is one of the most unequal on the globe. In the midst of significant physical poverty there are many opportunities to present the hope found in Jesus Christ through projects that address the whole health – physical, social, emotional, and spiritual – of people and communities.
Location:
Nicaragua
Dates:
August 22, 2020 - August 29, 2020
Donation amount:
$3,500 /person
The per person donation amount for this trip is $3500 (CDN) and includes return international airfare from Calgary or Toronto, ground transportation, food, shared accommodation (in a modest hotel or guest house), medical/travel insurance while outside of Canada, and project costs. It does not include meals during transit (at airports), vaccinations and any airline baggage fees.

Samaritan's Purse Canada (SPC) invites team members to join in its charitable activities. SPC may only be able to undertake this mission trip if sufficient funds are raised. The cost of the trip to SPC is $3500 and trip participants are asked to donate this full amount to SPC in order to cover the costs. Tax receipts will be issued for all gifts.

Note: *Dates are tentative – may change by a day or two based on flight schedules*
Volunteers:
Participants 18 years of age and older are invited to apply; 16 and 17-year-olds may apply with parental consent. Applicants under 16 years of age, will be considered if their parent/guardian is also applying. There is no maximum age, however, a general level of health and fitness is required and medical conditions will be reviewed.
Next steps
If you are interested in joining us on the Samaritan's Purse Nicaragua Water Team in August 2020, please complete an online application. Upon acceptance, you will be asked to submit a $350 initial donation. If you have any questions, please do not hesitate to call or email us.