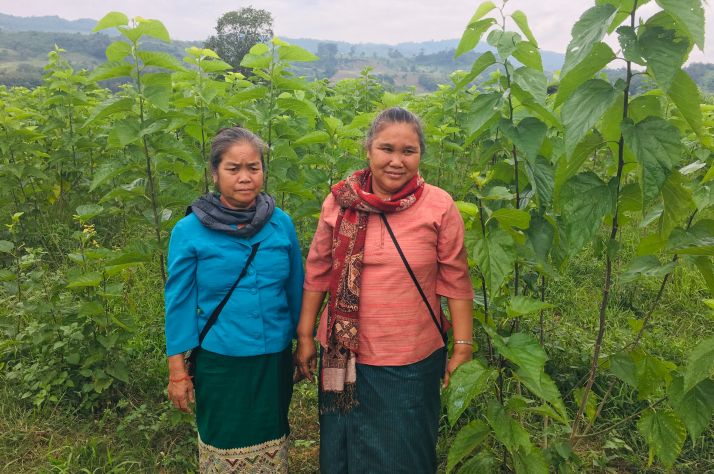 Laos Community Development Team March 2020
Location: Xieng Khouang, Laos Dates: March 13, 2020 - March 25, 2020 Donation Amount: $4000/person Volunteers needed: 10 volunteers
Samaritan's Purse Canada is looking for volunteers to serve with us in the Southeast Asian country of Laos on a unique project in March 2020. Samaritan's Purse has been working with a local organization in Laos for more than 20 years to assist with a livelihood development program, which provides training and economic opportunities for Laotians living in rural areas. The project is focused on sericulture - the rearing of silkworms to produce silk.

This team will help to support our local ministry partners in hosting a "silk festival" which is scheduled to take place in conjunction with several other national events (including the designation of a nearby UNESCO World Heritage site – The Plain of Jars), and will bring significant tourism to the area. This is an important opportunity to highlight the program throughout Laos, educate visitors on the cultural significance of silk weaving, and provide a market for the silk products.

Volunteers will stay on site at the silk farm and help with set-up and activities for the 4-day festival. Ministry activities may include children's programming, teaching English, leading devotions/encouragement to staff and students, clean-up/site improvement projects, and health and hygiene training. Our focus will be to provide practical assistance while sharing the hope and love of Jesus Christ.
Location:
Xieng Khouang, Laos
Dates:
March 13, 2020 - March 25, 2020
Donation amount:
$4000/person
The per person donation amount for this trip is $4000 (CAD), and includes return international airfare from Vancouver, in-country flights, ground transportation, food, accommodations, medical insurance, and project costs. It does not include meals during transit (at airports), passport renewal, vaccinations, or travel to Vancouver. It may be possible to arrange flights from other cities in Canada (with increased donation).

Samaritan's Purse Canada (SPC) invites team members to join in its charitable activities. SPC may only be able to undertake this mission trip if sufficient funds are raised. The cost of the trip to SPC is $4000 and trip participants are asked to donate this full amount to SPC in order to cover the costs. Tax receipts will be issued for all gifts.
Volunteers:
We're looking for volunteers with a desire to learn and serve. An interest or experience in the following areas would be considered an asset, but are not imperative: agriculture, marketing, design, teaching, and construction. This team is open to volunteers 18 years of age and older.
Next steps
If you are interested in joining the Samaritan's Purse Laos Community Development Team March 2020, please complete an online application. Upon acceptance, you will be asked to submit a $400 initial donation.