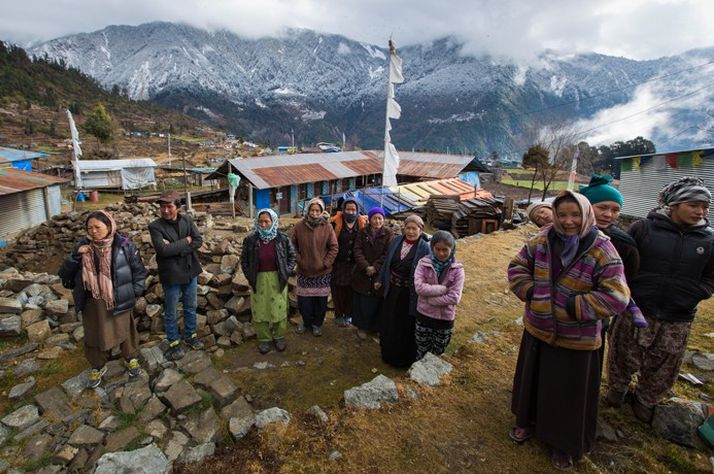 Himalayan Remote Outreach Team April 2020
Location: Remote high Himalayan mountain region Dates: April 30, 2020 - May 14, 2020 Donation Amount: $4500/person Volunteers needed: 10 volunteers
Join a small team of volunteers on a 2-week trek through the Himalayas to participate in fellowship and outreach with local workers and families, and to teach English in a remote mission school.
Project:
Is God calling you on an adventure? This unique and "once in a lifetime" opportunity will allow you to experience life in the Himalayas, while on a guided hike with the purpose of sharing your faith and serving local believers. Samaritan's Purse Canada supports a local organization in their vision to see least reached tribal groups transformed spiritually and socially through the Word and good deeds so that they love and glorify God.
Schedule Overview:
Tentative itinerary and ministry activities: 1. Depart Vancouver 2. Arrive Himalayan region 3. Acclimatize and collect permits for trek 4. Domestic flight, ministry orientation and training 5. Start trek, outreach event 6. Trek to next village, outreach event 7. Trek to next village, outreach event 8. Stay in same village, outreach event 9. Trek to next village, outreach event 10. Teach English and discipleship classes at Mission School 11. Teach English and discipleship classes at Mission School 12. Trek to next village, outreach event 13. Trek to next village, outreach event 14. Finish trek 15. Return flight to departure city, visit local market 16. Depart, return travel to Canada
Location:
Remote high Himalayan mountain region
Dates:
April 30, 2020 - May 14, 2020
Donation amount:
$4500/person
The per person donation amount for this trip is $4500 (CAD), and includes return international airfare from Vancouver, in-country flights, ground transportation, food, accommodations, medical insurance, all permits and fees, and project costs. It does not include meals during transit (at airports), vaccinations, travel to Vancouver, and any additional airline baggage fees. Samaritan's Purse Canada (SPC) invites team members to join in its charitable activities. SPC may only be able to undertake this mission trip if sufficient funds are raised. The cost of the trip to SPC is $4500 and trip participants are asked to donate this full amount to SPC in order to cover the costs. Tax receipts will be issued for all gifts.
Next steps
We're looking for volunteers with a sense of adventure; who are ready to be challenged physically and spiritually, and who are willing to share their faith in a remote cultural setting. Participants should be in excellent health, with a high level of fitness and have experience in relational ministry and/or teaching English as a second language. Participants must be capable of hiking for up to 10 hours at a time in remote conditions, with an overall elevation gain of up to 2000 meters.

If you are interested in joining the Samaritan's Purse Himalayan Trek & Outreach Team April 2020, please complete an online application. You may be required to complete additional questions to assess your health and fitness suitability. Upon acceptance, you will be asked to submit a $500 initial donation.