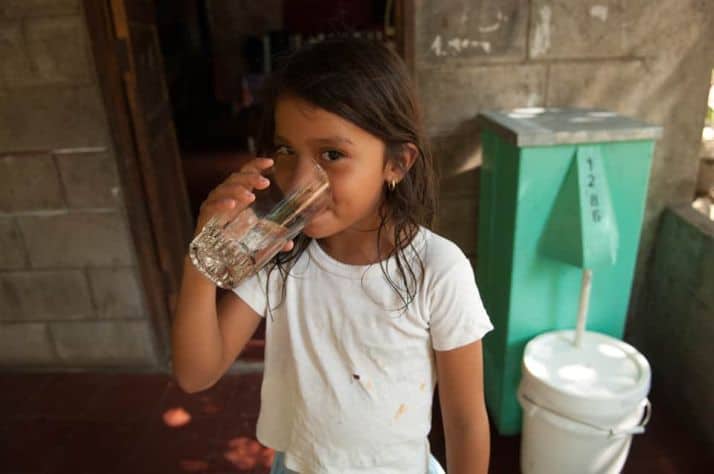 El Salvador Youth Team July 2020
Location: El Salvador Dates: July 5, 2020 - July 13, 2020 Donation Amount: $3000/person Volunteers needed: 10 volunteers
Join with youth from across Canada on an exciting trip to the country of El Salvador!
Project:
Your team will help to provide clean drinking water for people in need, and participate in the ministry of Operation Christmas Child.

Canadian volunteers on this team will spend their first few days serving alongside our national ministry partner Agua Viva (Living Water), as they construct, install, and monitor BioSand Water Filters (BSFs). In addition to a BSF, families receive health and hygiene training to foster positive behavior changes and overall health improvements.

The second half of the trip will be spent serving with Operation Christmas Child (OCC) shoebox distributions and The Greatest Journey program. OCC is a hands-on project that brings joy and hope to children. These gifts are a reminder that they are loved and not forgotten. Since 1993, Samaritan's Purse has distributed more than 157 million shoebox gifts to children in over 130 countries. Many children who receive a shoebox gift are also offered the opportunity to participate in a follow-up discipleship program called The Greatest Journey. This 12-lesson Bible study helps children to know Jesus, follow Him, and share their faith with others.
Schedule Overview:
This team is designed for young people between the ages of 16 and 21. If you are willing to work hard, enjoy being with others, and have a flexible attitude, you are encouraged to apply. Participants must be residents of Canada, have a valid passport, and be 16 or older. Minors (under 18) must have parental consent to join.
Accommodations:
Accommodations will be clean, safe, and basic. Teams typically stay in the same community where the filters are being installed, along with our national team. Often, this is a church facility with separate spaces for male and female participants.
Location:
El Salvador
Dates:
July 5, 2020 - July 13, 2020
Donation amount:
$3000/person
This includes return international airfare from Toronto to San Salvador, accommodations, food, transportation, project costs, and administration. It does not include vaccinations, passport renewal, baggage fees, or meals while in transit. Flights from other cities in Canada can also be arranged for you to join the team departing from Toronto.

Samaritan's Purse Canada (SPC) invites team members to join in its charitable activities. SPC may only be able to undertake this project if sufficient funds are raised. The cost of the project to SPC is $3000 and mission trip project participants are asked to donate this full amount in order to cover the costs of the project. Tax receipts will be issued for all gifts to the fullest extent allowed by the law. Once receipted, all gifts are nonrefundable.
Volunteers needed:
10 volunteers
Next steps
If you are interested in joining us on the Samaritan's Purse El Salvador Youth Team in July 2020, please complete an online application. Upon acceptance, you will be asked to submit a $300 initial donation.