The Greatest Journey - 080622
The Greatest Journey
Christ in the schools in Senegal
Christians are making an impact for Christ, even in nations like Senegal, which is predominantly Muslim. And one of their most important tools is Operation Christmas Child shoeboxes packed by Canadians like you.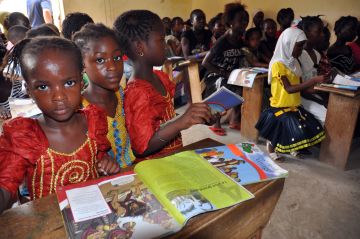 Amet Fall, who was invited to teach The Greatest Journey in a Dakar school where shoeboxes have been distributed, explained that Operation Christmas Child is becoming well known in the poorest slums of Dakar, the capital city of this west Africa nation.
In fact, schools where shoeboxes are distributed often experience a growth in enrollment because parents know their children could receive these once-in-a-lifetime gifts. And in many cases, these children ask to participate in The Greatest Journey, a 12-week voluntary, follow-up discipleship program that some schools in Senegal are inviting Christians to teach.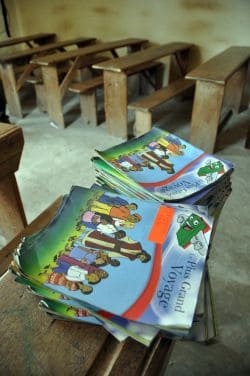 "I insist on education, and Pastor Ahmet teaches how Satan brings trouble and how to avoid his schemes," said Issa Sagna, a Muslim who leads a parent-teacher association at Ecole Avenir et Dévéloppement de l'Enfant (Future and Development of the Child School).
Issa's two daughters attend the school and, along with more than 220 other students, also attend classes for The Greatest Journey. Almost 3,000 students throughout Senegal are taking The Greatest Journey today.
Around the world:
More than 19,000 teachers have been trained to teach The Greatest Journey since 2010.
Over 200,000 students have graduated.
More than 123,000 of those students have publicly proclaimed their faith in Jesus Christ at their churches or in some other manner.
Back in Senegal, almost 3,000 children are participating in The Greatest Journey, and Issa has a simple explanation for why he permits his Muslim daughters to learn about the life, ministry and person of Jesus Christ: "What we have in common is God," he said.
When you pack shoeboxes with toys, clothes, school supplies and hygiene items, you are meeting a child's immediate needs while also creating opportunities for God to bring more children (and their families) into a relationship with His Son.
The Greatest Journey - 080622
The Greatest Journey
The Greatest Journey is an exciting evangelism and discipleship program designed to teach children how to become faithful followers of Christ and to share their faith with others. We offer the program to children who have received Operation Christmas Child shoeboxes. Boys and girls who complete The Greatest Journey course receive graduation certificates and New Testaments in their own language. We're able to provide all the study materials, a graduation certificate and New Testament for only $6 per child.