Food Projects - 080600
Animals, Agriculture & Livelihoods
Empowering Moms to Feed Their Families
Mama Widia's hardworking hands are full. With six children to feed, providing for her family has never been an easy task, especially in a remote region of Indonesia. She used to journey seven hours by boat to buy vegetables. Then the pandemic hit, food prices began to soar, and costs haven't stopped rising.
Sky-high inflation, sudden shortages, and severe weather events have recently doubled the number of people facing life-threatening hunger. In many cases, women shoulder the weighty responsibility of nourishing their families. But in times like these, it's too heavy of a burden to bear alone.
That's why your partnership makes such a critical difference for families like Mama Widia's amid a growing global hunger crisis.
Your prayers and support help provide vital agricultural training, tools, seeds, and livestock that families need to sustain themselves with plentiful, nutritious food—even in times of crisis. For hungry households, these gifts are life-changing. Families are transformed as they grow bountiful fruits and vegetables right near
their own homes. Many are also equipped with everything they need to raise animals, like chickens, goats, cows, and pigs.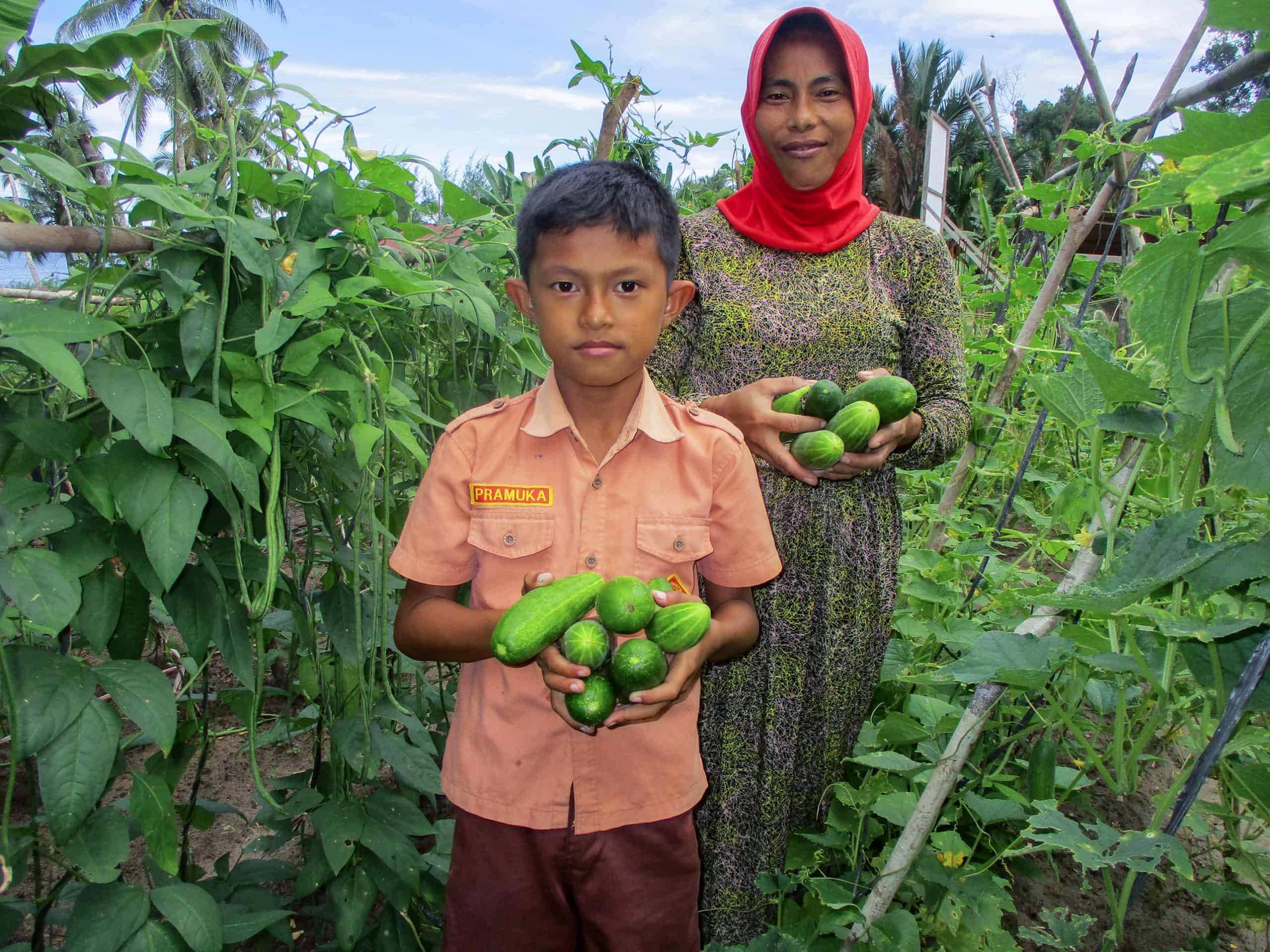 As we work closely with churches to provide these nourishing agriculture projects, local believers are strengthened and opportunities open to plant seeds for the Gospel. Our teams and partners get to share the living hope of Jesus Christ through relationships built in the communities, prayer times, discipleship lessons, and even Biblical principles used in our agricultural training. "For the bread of God is he who comes down from heaven and gives life to the world" (John 6:33, ESV).
Women like Mama Widia are finding renewed physical and spiritual strength. As they participate in the agriculture training, these mothers make dedicated students. Every day, they are working hard to battle back hunger on behalf of their children.
"And God said, 'Behold, I have given you every plant yielding seed that is on the face of all the earth, and every tree with seed in its fruit. You shall have them for food.'"
-Genesis 1:29, ESV
"I was very happy to start my own gardening," Mama Widia told us. "It reduced my family's expenses, and my family can eat vegetables any time." And she eagerly shared more about her training: "I was assisted on how to prepare land, plant vegetables, apply fertilizer, install stakes, and finally pick vegetables and enjoy the yields."
Another mom, Antonia, is raising a daughter with special needs in a struggling area of Peru. The economic turmoil of the past few years has devastated her community. But after learning all about household gardening, she has transformed her small yard into an abundance of cabbage, spinach, chard, parsley, rocoto peppers, lemon balm, and peppermint.
"She is proud of the hard work she has put into her plot of land, and she is thrilled to see her plants growing so well," our local partner reported. "She is grateful to have the support of Samaritan's Purse Canada, and she thanks God as she works to provide for her family."
Your generosity makes a world of difference for these families facing hunger today. In Indonesia, through support like yours, Mama Widia's hands are full again. She and her son just harvested nearly a dozen large green cucumbers from their backyard garden—with more to come. As Scripture says in Proverbs 31:31: "Give her of the fruit of her hands."
Food Projects - 080600
Animals, Agriculture & Livelihoods
More than a billion people worldwide are suffering from chronic malnutrition. Through your gifts, Samaritan's Purse is providing lasting solutions through hands-on farming training, home garden projects, and practical education about nutrition, as well as desperately-needed food staples for hungry families in emergency situations.