Where Most Needed - 012000
Gift Catalog
Piglets Bless Families in Indonesia
Hope sounds like the soft squeals and grunts of Wiso's 11 healthy piglets. He and his wife have known great suffering. But they also know great hope.
Years ago, an earthquake destroyed their home in Indonesia and nearly took the life of their youngest child. Since then, they've been enduring—living in a temporary shelter and trying to restore their economic condition. With their meager income, they've been unable to rebuild their home.
Now, a unique agricultural project—teaching families to raise odorless pigs to sell at market—is giving Wiso a chance to restore what was lost.
The project is done in partnership with local churches, and Wiso is one of the first at his church to participate. Through the program, he and his family received two sows to breed, along with training and support to raise them to be odorless.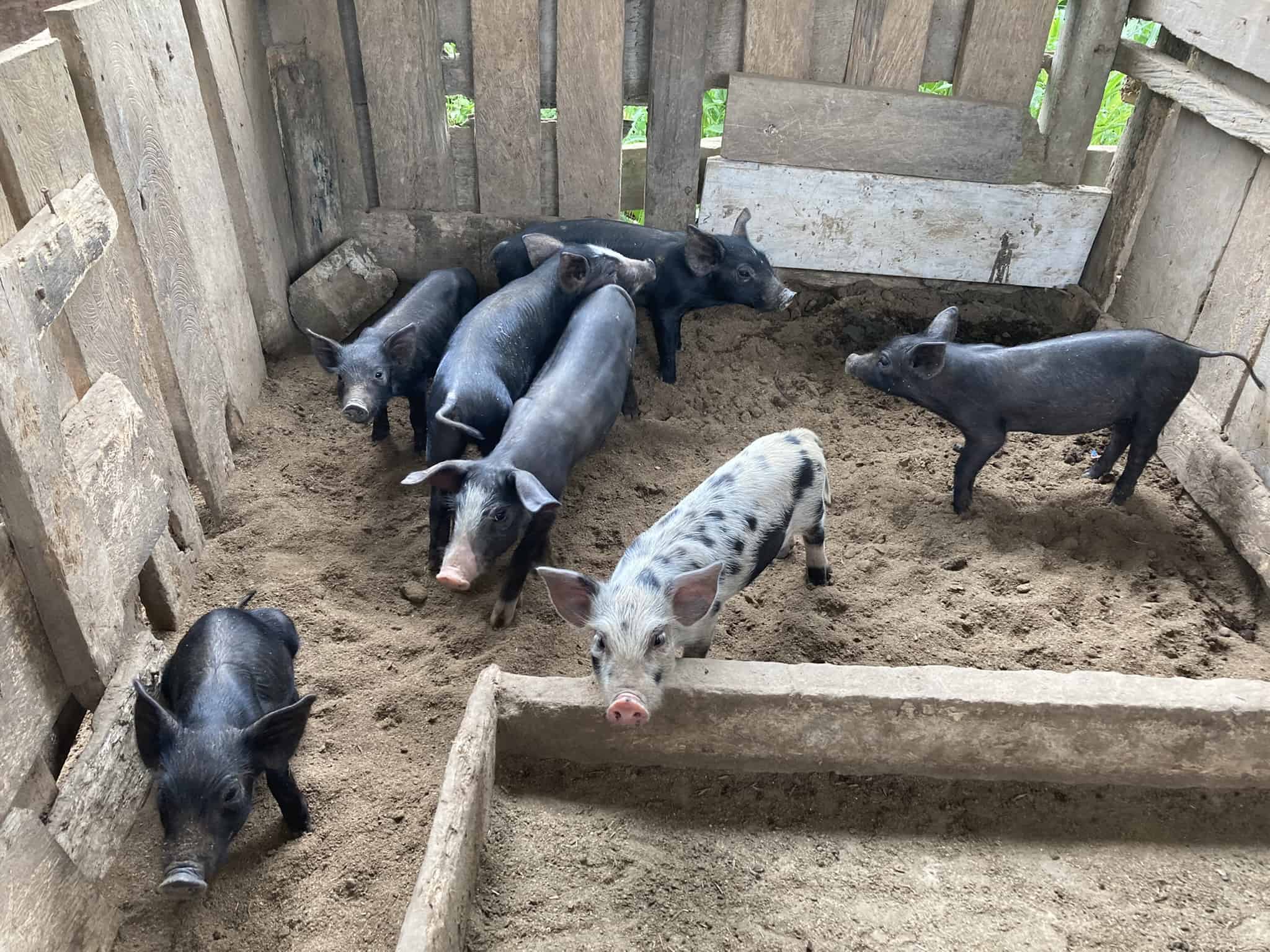 Participation in the project also requires a family to make a commitment. Once their sows give birth, owners are asked to freely give a piglet back to the church so that another family can begin raising pigs, too.
But as with all agricultural endeavors, results aren't guaranteed. A test of Wiso's character came when his sows produced only two piglets, one of which passed away.
"True to his commitment, [Wiso] gave the only thing he had [one piglet] to the church as a thanksgiving to God," said our partner. Then, in the next round of the project, "God rewarded Wiso for his perseverance and sincerity by giving him 11 piglets," our partner rejoiced. "With this result, Wiso then started to rebuild his house after three years of living in a temporary situation."
Wiso now promotes the natural farming project in his district, sharing hope with so many others.
Why Odorless Pig Farming?
Pigs become odorless through natural agricultural techniques—including using a mix of wood chips and rice husks in their pens and spraying specific micro-organisms, on the pigs' bedding and food, that consume urine and promote a healthy digestive system.
The pigs' bedding can then also be composted after use, and urea from the pen collected for fertilizer. The result? A zero-waste, natural farming solution that empowers families to improve their well-being. Naturally raising the pigs to be odorless helps to increase their value and reduces religious tensions among neighbors of faiths that don't consume pork.
Caring for God's Flock
Through this project, our partner works purposefully with local pastors and their congregations. As these believers implement the odorless pig project and experience success, they can serve their communities by sharing farming techniques and the hope of the Gospel.
Leaders like Pastor Gideon are equipped with practical ways to help his church members and others. "While applying odorless pig farming, myself and my wife have learned so much about caring for God's flock," he shared.
Nona is a young mom who has joined the project to help meet the increasing needs of her household. While her husband works on a farm collecting coconuts, Nona raises their pigs.
"An impossible task it seemed for Nona, yet she persevered, assisted by her local pastor, Gideon, and her fellow stakeholders," said our partner. Nona's sows gave birth to nine piglets, which she can sell at market. Now, she voluntarily shares her knowledge with neighbors who are also getting involved in the initiative.
Another participant summed it up well when he said, "I am so thankful to be able to learn odorless natural pig farming because now I can have a new enterprise to increase my family's income."
Through our 2022 Christmas catalog, you can give the powerful gift of odorless pig farming and help more families experience the same opportunities as Wiso, Gideon, and Nona. Hope is only a piglet away.
Where Most Needed - 012000
Gift Catalog
Your gift to "Where Most Needed" will help equip us with resources including personnel, materials, and supporting services to fulfill our mission and meet needs in Jesus' Name around the world.