India Relief - 080691
International Crisis Response
Relief and Hope Amid COVID-19 in Northern India
Bishop Daniel* describes his northern India home as the "crown of the country."  On the edge of the Himalayan mountains, it's a region of deep valleys and towering peaks. But it's also a hard place.
Many communities are isolated and difficult to reach, which hasn't saved them from the impacts of COVID-19 as it has raged across India. In some ways, the region has felt the effects more intensely. Even as official COVID numbers begin to drop across the country, supply shortages and fear of a third wave continue to cause great suffering on the ground.
"Northern India is often overlooked and the last place to get help," said Bishop Daniel. "Because we rely on imports for almost everything we need, we have seen severe shortages during lockdowns.
"We've had times where it is almost impossible to find anything green or fresh to eat. Many people are going hungry. But today, I'm grateful from the bottom of my heart. A shipment of 300 packages of rice, flour, oil, and lentils just arrived from Samaritan's Purse Canada."
Bishop Daniel is one of our courageous partners relieving suffering amid COVID-19 in India. His church will use the food packages provided by generous donors like you to sustain the families of 100 pastors in isolated villages and help others who are vulnerable in their communities.
Over the last several weeks, Bishop Daniel and his church have also helped supply health clinics and frontline workers with personal protective equipment. "We were recently able to give COVID kits to more than 400 healthcare workers and police officers who had been working with very little protection," he said.
"We are so grateful to the Lord. Thank you for looking out for us in this area that is so often forgotten. Thank you for your love and generosity. It is making a big difference."
Amid the suffering of COVID-19 in India, God has used the prayers and support of Canadians like you to equip Bishop Daniel and many other partners to be salt and light (Matthew 5:13-16) in their communities.
Please continue to pray for the people of India and for our partners reaching them with physical and spiritual help in Jesus' Name.
*Names changed to protect privacy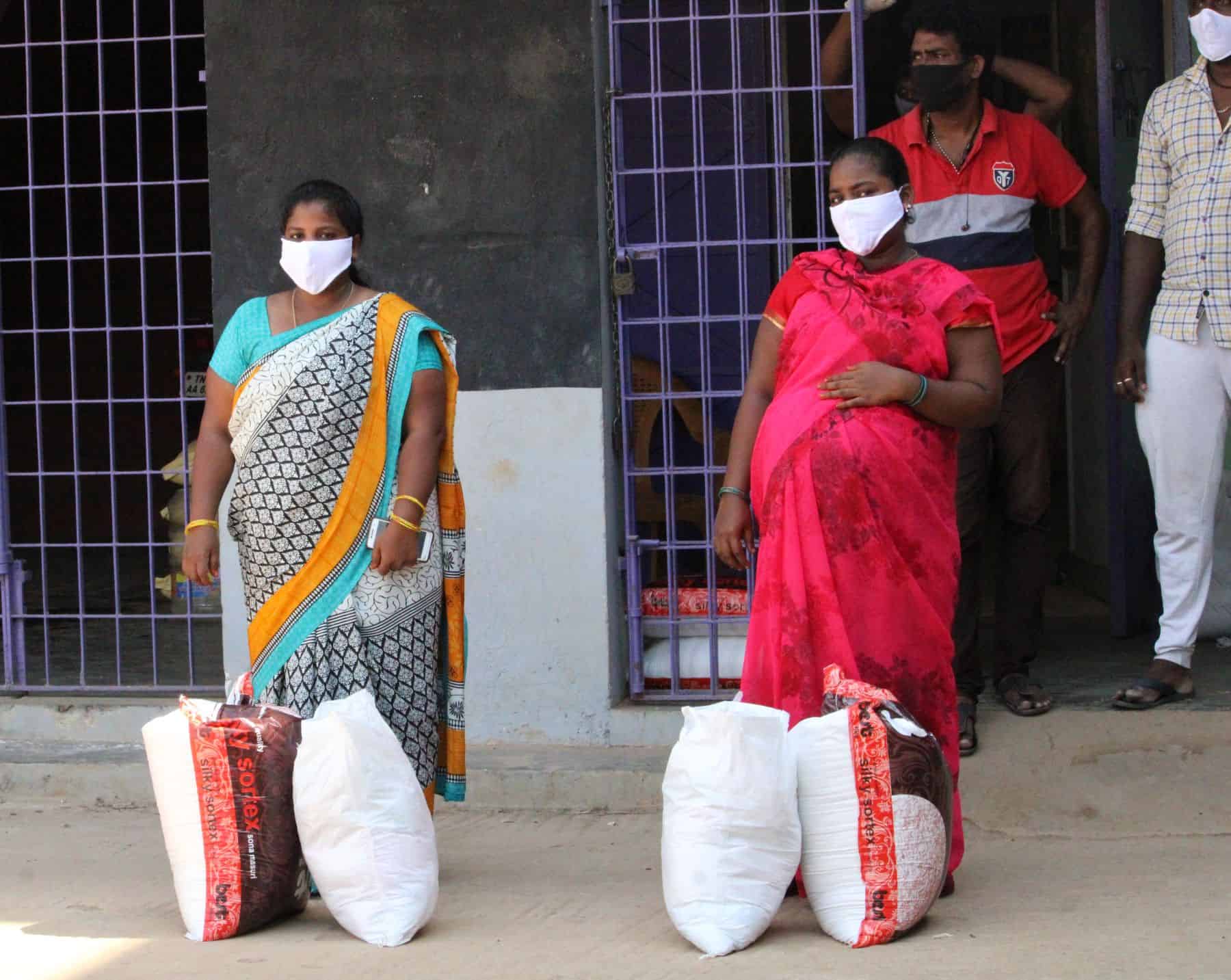 India Relief - 080691
International Crisis Response
Your support enables Samaritan's Purse to respond to urgent needs in India with physical and spiritual care. Whether responding to the COVID-19 pandemic with critical medical supplies and emergency food or responding to massive flooding in the region, your gift helps us to meet critical needs in the midst of emergencies in India.