Hurricane Eta and Iota Relief - 080682
International Crisis Response
Samaritan's Purse is helping Hurricane Eta survivors in Nicaragua
For the latest on our Philippines response go here.
—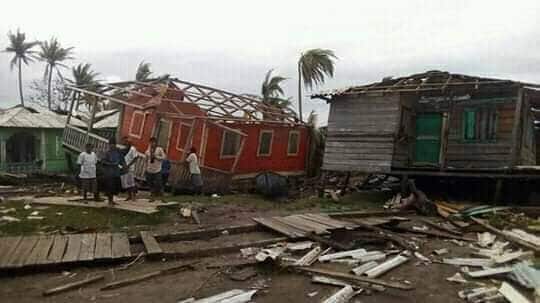 Hurricane Eta hit Central America last Tuesday as a category 4 hurricane. It has torn away roofs, toppled trees, forced thousands from their homes, and caused deadly floods and landslides.
With our local partners, Samaritan's Purse is providing first aid, potable water, blankets, and food to help survivors in Nicaragua. We are also moving to help repair homes and assess how to support families whose crops and livestock have been destroyed.
Hurricane Eta and Iota Relief - 080682
International Crisis Response
Your gift will enable Samaritan's Purse to provide desperately-needed physical and spiritual relief to families in hard-hit areas devastated by Hurricane Eta and Hurricane Iota.