Prenatal and Maternity Care - 013717
Women's Programs
Maternity clinic in the Philippines celebrates 1,000th birth
September, 2012—Gina's* newborn wasn't only her ninth child—he was also the   1000th baby born at the Abundant Grace of God Maternity
Center in the Philippines.
Because she was likely to have complications while giving birth,
Gina's decision to deliver her baby at the center was the best one
possible.
"As a woman has more babies, her risks for hemorrhage and
dysfunctional labor increase dramatically," says the center's
director, Georgia Macad, who is also a midwife.
"It is such an amazing accomplishment because she chose to
deliver somewhere that is safer for her and her baby—the very
thing we are educating families about!"
Founded by Macad in 2007, the center provides free prenatal,
delivery, and postnatal care to mothers in the northern province of
Kalinga, as well as hands-on training for prospective midwives.
Before the center existed, most women gave birth at home, often
without even an untrained assistant.
Women like Gina—who had delivered all eight of her previous
children at home, unassisted—are proof that the trend is
changing.
At the center, "She ended up having a wonderful birth, and she
and her baby are healthy and happy," says Macad.
The center's 1000th birth was a milestone, added  Macad, a signpost of God's favour in bringing so many women to the  clinic.
Thanks to your generous support, the clinic also cares for  around 140 families each month through weekly seminars offered at  the center and at prenatal outreaches.
One of those outreaches was far 'out' enough for clinic staff to  meet expecting mom Maryann,* whose home is a three-hour hike plus a
three-hour jeep ride from the center.
Staff encouraged Maryann to move closer to the clinic until her
baby was born, advising her that it would be dangerous to give
birth in such a remote village where there wasn't even a trained
midwife.
"She took us up on the offer!" says Macad.
A month before her delivery, Maryann and her family relocated to
within 30 minutes of the center.
"We were so excited to see her come in on that Saturday
morning," recalls Macad. "She had a difficult labour and worked
very hard to deliver her beautiful baby boy."
"Thank you Samaritan's Purse for all of your continue support
and love."
* names changed for privacy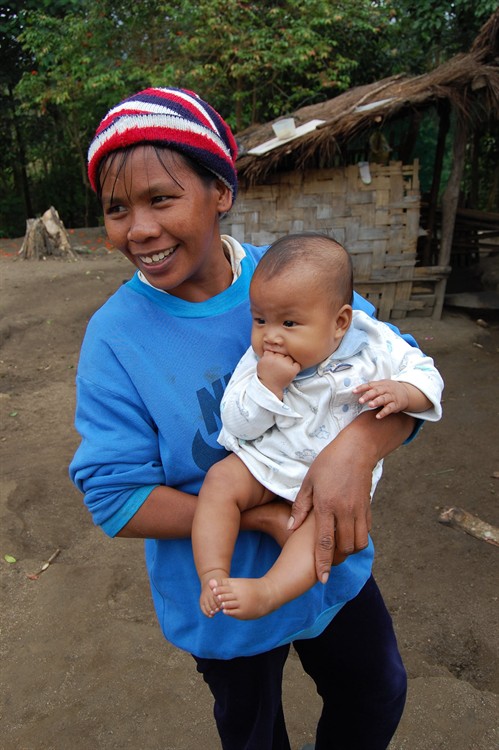 Prenatal and Maternity Care - 013717
Women's Programs
Your gift can help women in poor, rural communities give birth to healthy babies and raise them wisely. Samaritan's Purse not only trains local birth attendants in areas where mothers often have no access to medical care during pregnancy and delivery, but also provides parenting training, transportation to hospitals, vitamins, and more.