Canadian Relief Projects - 080504
Canadian Disaster Relief
Fredericton Flood 2019
UPDATED MAY 30, 2019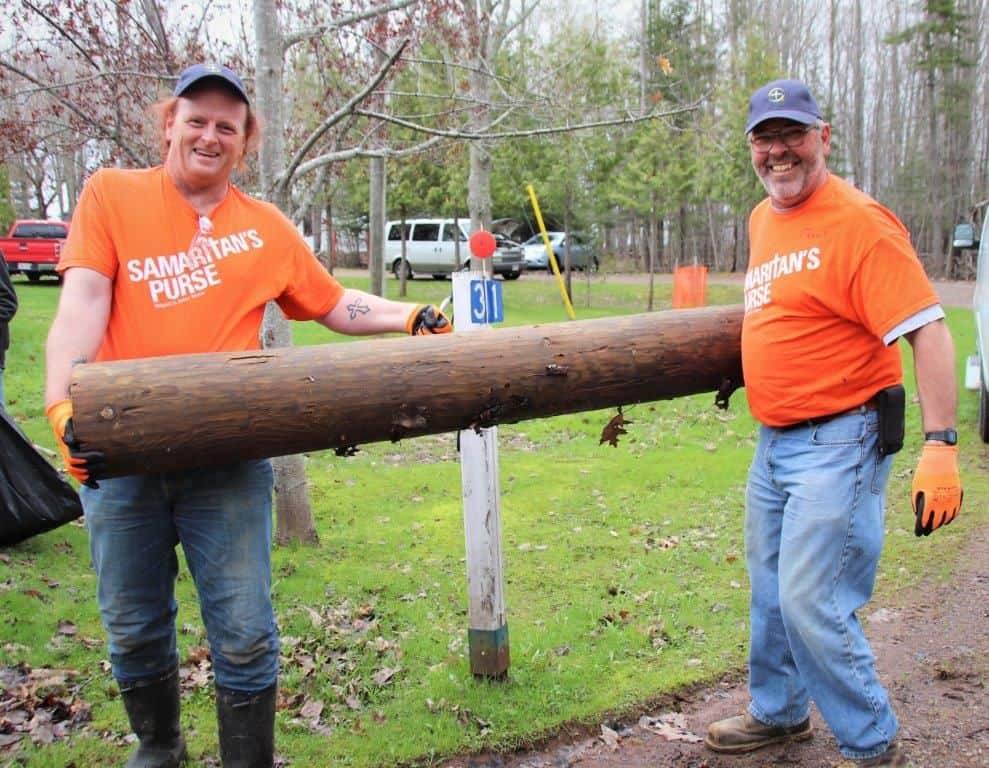 Samaritan's Purse is using donations from generous Canadians like you to provide physical and spiritual help to Central and Eastern Canadians who found their homes flooded by rising rivers.
We responded to flooding in New Brunswick, coordinating with local authorities and partners to assist impacted families and provide assistance. 165 volunteers served with Samaritan's Purse to help 106 homeowners.
"Many people in New Brunswick are faced with the prospect of cleaning up after the second major flood in two years, and we're there to help with no strings attached," said Brent Davis, Samaritan's Purse Canada's Canadian ministries project director.
"Our teams have mobilized equipment and people to begin clean-up as soon as the water recedes. We're partnering with churches, municipal officials, and other non-government partners in the area to provide a coordinated response."
Davis added that Samaritan's Purse staff members are also coordinating with municipal and provincial authorities in flooded areas of eastern Ontario, and preparing to respond when floodwaters recede.
Crisis-trained Rapid Response Team chaplains from the Billy Graham Evangelistic Association of Canada will work alongside volunteers.
Please pray for the people in New Brunswick and Ontario who are affected by the floods. Please also consider partnering with us through your donations so we can help as many Canadians as possible in Jesus' Name.
Canadian Relief Projects - 080504
Canadian Disaster Relief
Help Samaritan's Purse respond quickly to victims of disasters within Canada, providing not only physical assistance as people clean up and rebuild after floods, fires, and other disasters, but also emotional and spiritual support in the aftermath of tragedy.