Disaster Relief - 013310
International Crisis Response
Samaritan's Purse assists Sierra Leone mudslides victims
Hundreds of families were buried alive, crushed or suffocated as they slept, and thousands more lost homes and livelihoods as mudslides triggered by heavy rainfall in and around Freetown in Sierra Leone early last week.
"Within hours of the mudslide we began receiving updates from a partner on the ground," says David Bock, international disaster response manager for Samaritan's Purse Canada. "I quickly realized the extent of devastation. I was shocked at the how so many died so quickly from the flooding and landslide and also realized we had an opportunity to help—to show love to some people in the midst of this."
As of today, the death toll has reached over 500 with 150 of the deceased being children. Hundreds remain missing and about 5,000 have lost homes, livelihoods or have been significantly impacted. All water sources have been contaminated and the potential for a cholera outbreak is a serious concern.
Entire communities and families were swept away, and in at least one church, a pastor along with his family, were hosting an all-night prayer meeting when the landslide struck the church.
Pastor David Dumbuya, the pastor of the church which partnered with Operation Christmas Child, and his wife and young baby were all killed.
"Unfortunately he and his family died together with some youths from his church who stayed with him," says Reverend Jonathon Titus Williams who is with the Evangelical Fellowship of Sierra Leone and is a national coordinator for Operation Christmas Child. "Pastor David was indeed a man of God who faithfully served God and his church. He is sadly missed by his church."
Samaritan's Purse's local church partner, The Evangelical Fellowship of Sierra Leone, has much experience providing aid and assistance through a network of local churches.
Working alongside members of the Samaritan's Purse International field office in Liberia, the church's leaders recently met with local representatives, community leaders and those impacted by the disaster to assess the situation and determine the most immediate needs.
Food, water, hygiene kits and blankets will be distributed by Samaritan's Purse through our local partner to reach devastated families in the Regent area, which was at the epicenter of the main mudslide. We hope to reach about 500 people in more than 70 households in this area.
In areas in Sierra Leone affected by flash flooding, food and hygiene kits will be distributed and public health education initiatives will help prevent potentially deadly outbreaks of diseases such as cholera. About 4,500 people in more than 640 households will benefit from those outreaches.
"Please pray that the Lord will comfort all those who have lost their loved ones especially the family and church of Pastor David," says Reverend Williams. "Pray that the Lord will provide food, shelter, clothing and good medical care for all the displaced persons."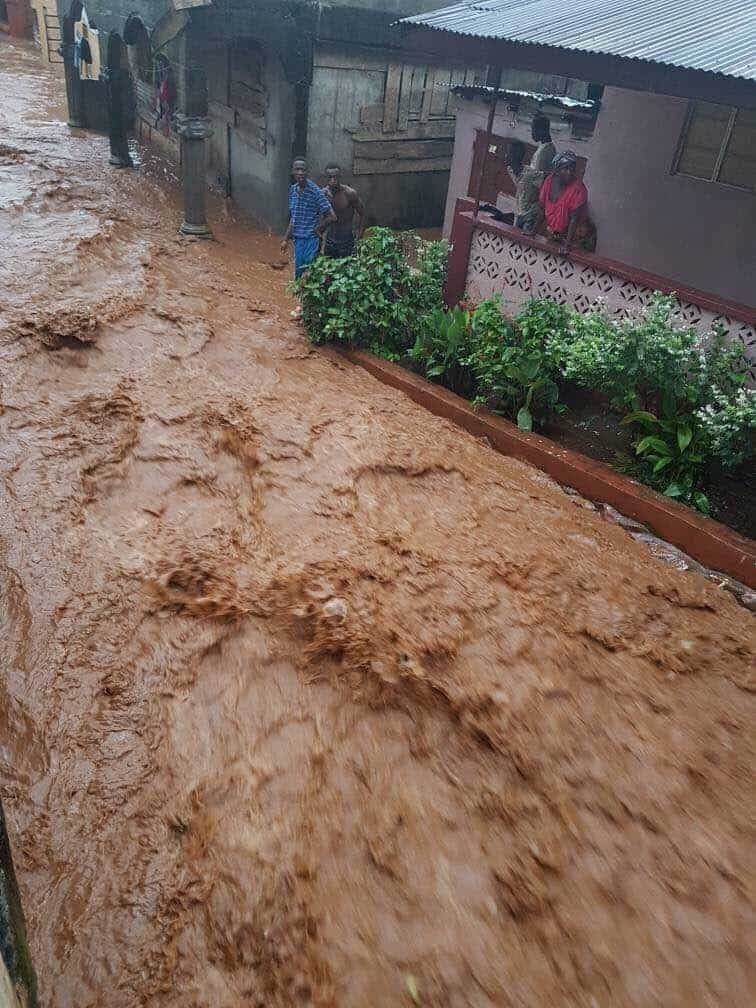 Disaster Relief - 013310
International Crisis Response
Samaritan's Purse responds to humanitarian crises with physical aid and a message of spiritual hope for victims of natural disasters, famine, poverty, and war. Your gift will allow us to share Jesus' love through clean water, food, shelter, medical supplies, personnel, and other aid.