The Emergency Field Hospital in Iraq is providing lifesaving care to those injured in the battle for Mosul.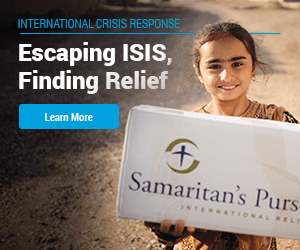 Iraqi army and coalition forces continue to advance against ISIS insurgents, and the battle for Mosul is cruel and costly. It does not play favorites. Innocent children, mothers, and fathers are not just caught in the crossfire—they are targets of horrific violence.
Snipers take aim at civilians crawling out of their homes and trying to flee toward safety. Many are on the brink of freedom when a bullet finds its mark. Those who survive need immediate medical attention.
Samaritan's Purse established an Emergency Field Hospital just outside of Mosul to meet the urgent need for medical care on the frontlines. Medical staff have treated more than 1,700 patients since the hospital opened in early January, and they've performed more than 900 major surgeries.
Middle East Crisis
080627
Life inside the hospital is marked by trauma, heartbreak, celebration, and mourning. About half of our patients are women and children. All victims of war receive medical care, including ISIS fighters.
Read 12 things God has shown us while at the Emergency Field Hospital in Iraq
Please pray for our teams as they work to alleviate suffering and show Christian compassion to every patient.